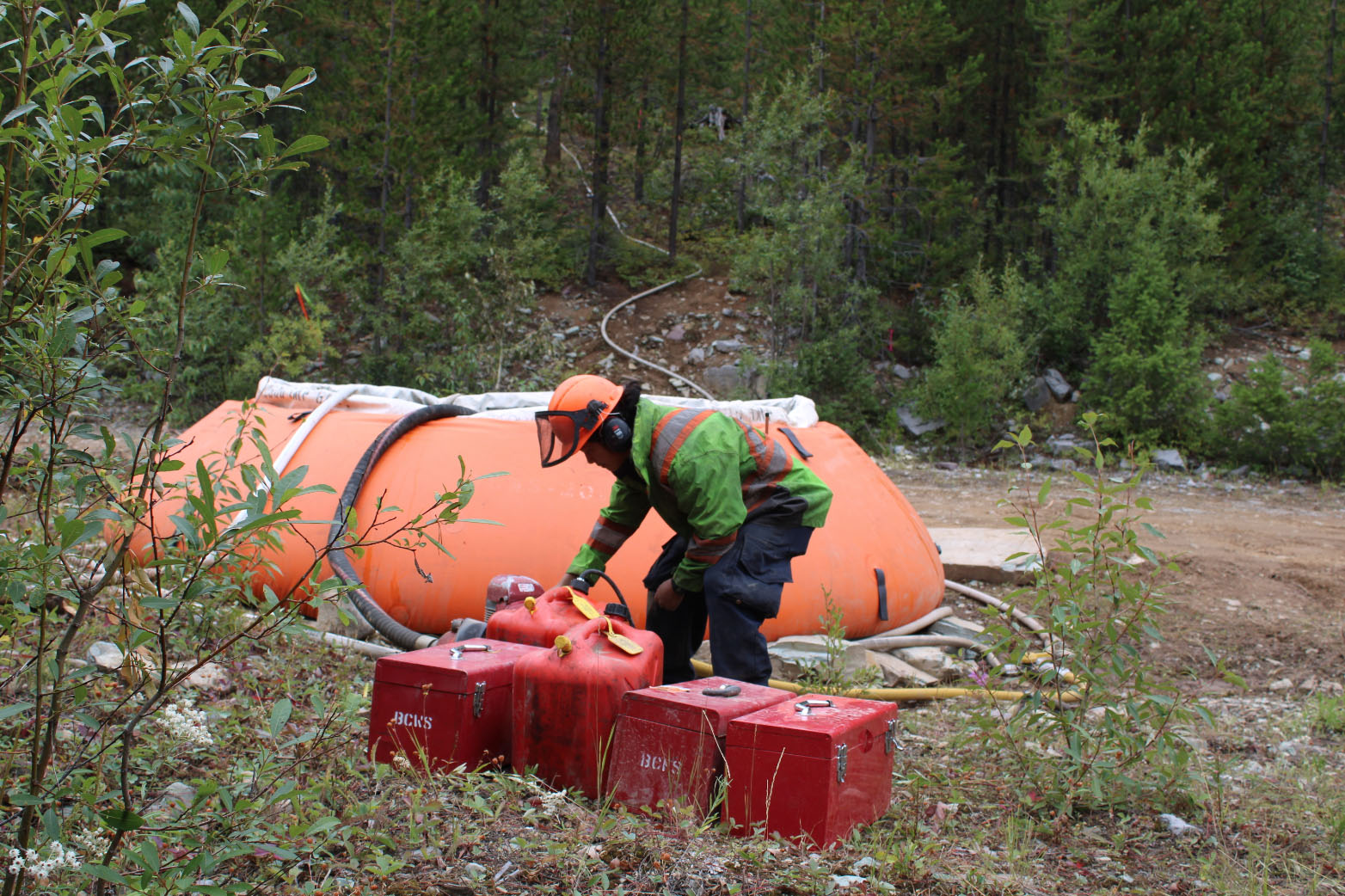 The campfire ban in the Southeast Fire Centre was lifted on Friday September 2nd. Read the news from the BC Wildfire Service here.
The Category 2 (which includes fireworks) and Category 3 open burning bans remain in effect, see the details here.
Wildfire activity remains seasonal in most of the province with heightened activity in the Southeast fire centre. Fortunately in the Elk Valley the cooler temperatures have reduced the fire hazard.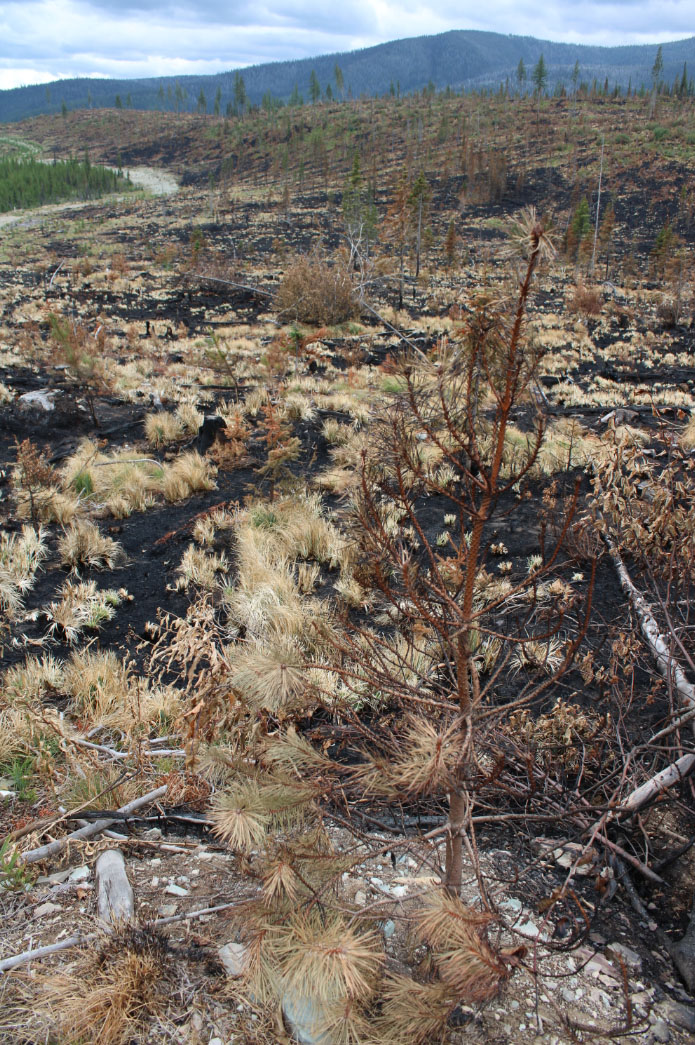 Local fires:
• ELK RIVER (North of Elkford) This fire had initial attack crews on it and is now classified as Being Held (and not expected to grow further or beyond pre-determined boundaries).
• MOUNT EVANS 2 (Approx 29km SW of Kimberley) This newer lightning-caused fire is burning just south of the other Mount Evans Fire. It is surrounded by rock in inaccessible terrain as well as the existing Mount Evans fire to the north. It is being monitored.
• MOUNT EVANS (Approx 28km SW of Kimberley) The Mount Evans fire was discovered in early August and remains active. It is burning in remote terrain. An updated perimeter map is on the BC Wildfire website and the current estimated size is 140.9 hectares. It continues to be monitored by the BC Wildfire Service.
There are no other updates to report on the other active fires in the region all of which are burning in remote or alpine locations.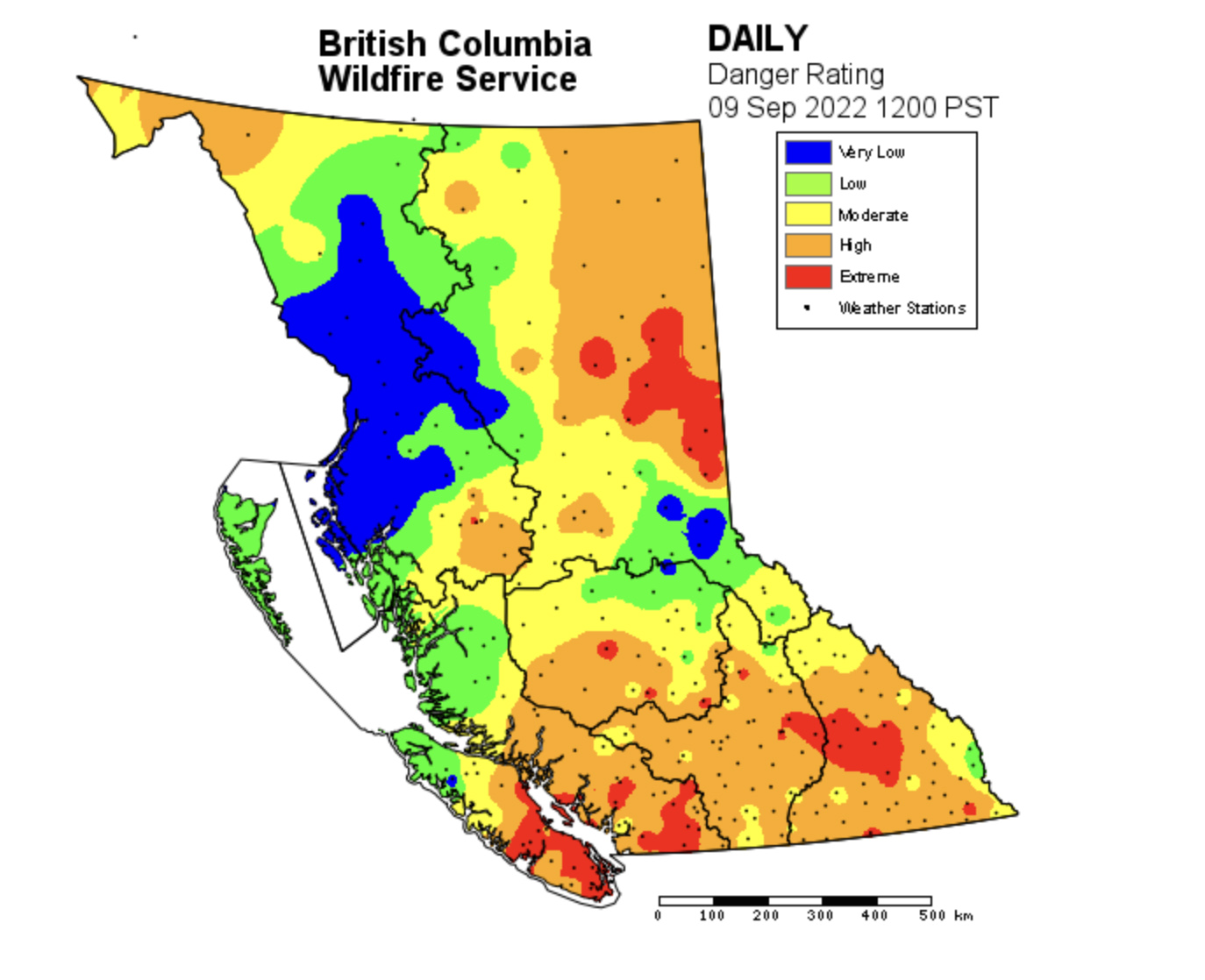 The fire danger rating in the Southeast Fire Centre remains high in some areas. The Southeast Fire Centre extends from the U.S. border in the south to Mica Dam in the north, and from the Okanagan Highlands and Monashee Mountains in the west, to the B.C.-Alberta border in the east. This includes Fernie and the Elk Valley.

The Southeast fire centre currently has 66 active fires with 3 new fires in the last 2 days.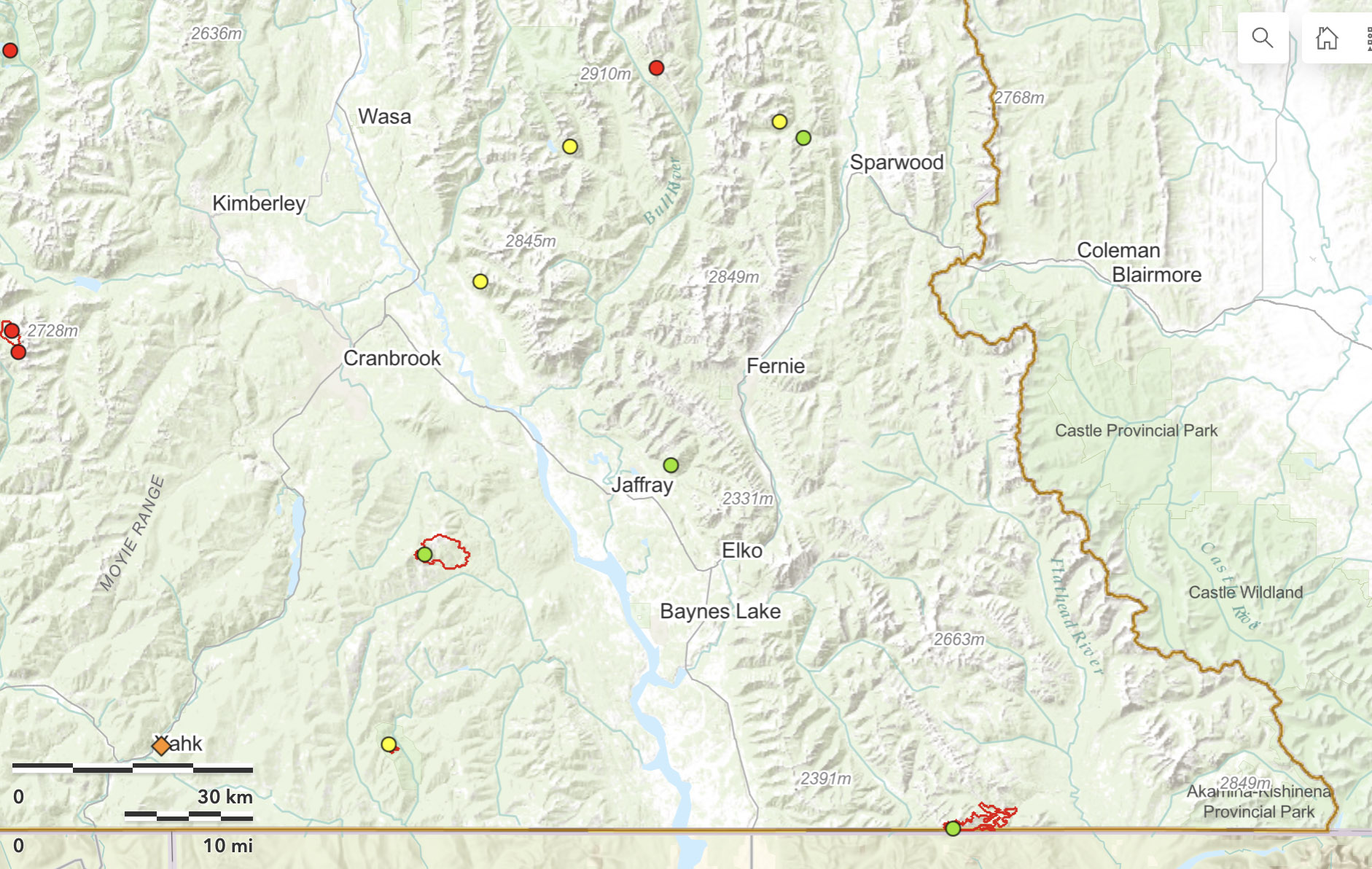 See the current fire map BC Wildfire Dashboard here.
To report a wildfire, unattended campfire, call 1 800 663-5555 toll-free or *5555 on a cell phone. For the latest information on current wildfire activity, burning restrictions, road closures and air-quality advisories, visit: http://www.bcwildfire.ca
Photos courtesy of BC Wildfire