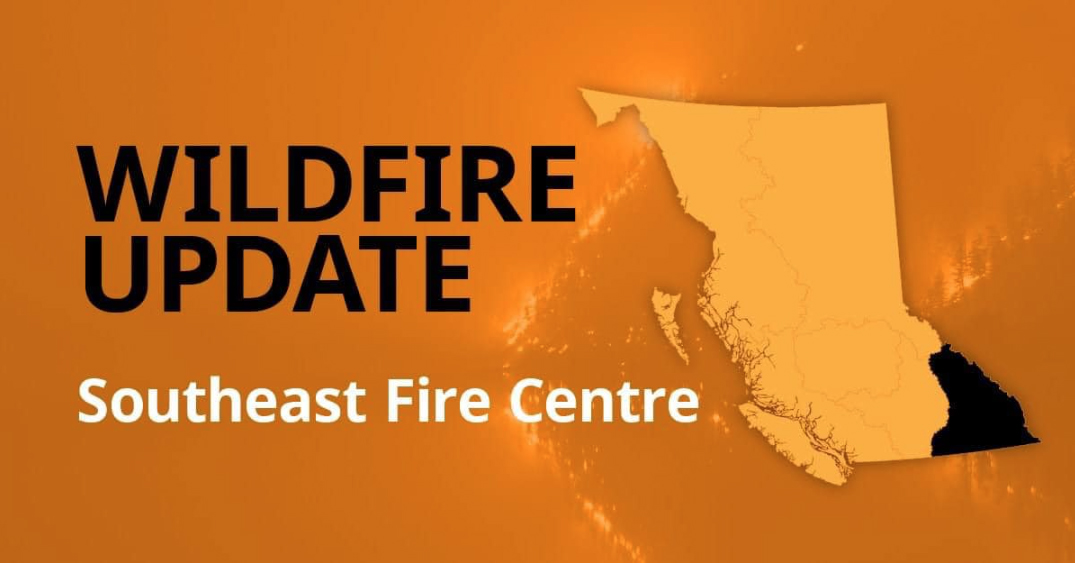 The BC Wildfire Service reacted to fires and hot and dry conditions that are expected to continue, and established a campfire ban this week. The ban will took effect at noon on Aug. 4, and will remain in effect until further notice.
BC Wildfire staged a reconnaissance flight of the Cummings Creek wildfire this Thursday. They confirmed that the fire is continuing to display characteristics of a low vigour surface fire with occasional candling of trees within the fire's perimeter. The Cummings Creek Fire is 5km NW of Sparwood.
The fire size is now 10 ha andf continues to burn in steep, inoperable terrain. Further assessment of this fire is ongoing; and although it is highly visible from the community of Sparwood and surrounding areas, the fire is not currently posing a threat to structures.
Other area fires include the following:
Connell Ridge Fire (N10989) – approx. 15km south of Cranbrook
• The approximate current size of the fire is 1350 ha.
• The Evacuation Alert remains in effect for 6 properties south of Baker Mountain on Gold Creek Forest Service Road.
• There is an Area Restriction in place for this fire. See map here.
• There was approximately 200 ha of growth along the north and northeast flank of the fire today. Less aggressive fire behavior was observed yesterday and today because of cooler temperatures. Fire behaviour is expected to increase as temperatures rise over the weekend.
• This fire is continuing to burn at high elevation at this time.
• Resources on the fire today include 66 firefighters and 5 helicopters, and 13 pieces of heavy machinery. Fixed wing aviation resources will be available to support as needed.
The north and northeast section of the fire is burning in steep and inoperable terrain. Machine guard is being constructed from the southeast corner to the southwest corner to establish a containment line. Crews are working to determine the most suitable location for containment lines on the east flank and northwest. A Structure Protection Specialist is assessing potential values at risk and developing strategies for structure protection.
N11062 – Canada/US Border in Wigwam (east of Roosville)
• It is estimated to be 250 hectares in size on the Canadian side.
• This fire originated in Montana and has moved across the Canada/US border in the Flathead east of the Wigwam River near Frozen Lake.
Effective at noon PDT on Thursday, August 4, 2022, campfires were prohibited throughout the Southeast Fire Centre's jurisdiction to help prevent human-caused wildfires and protect public safety.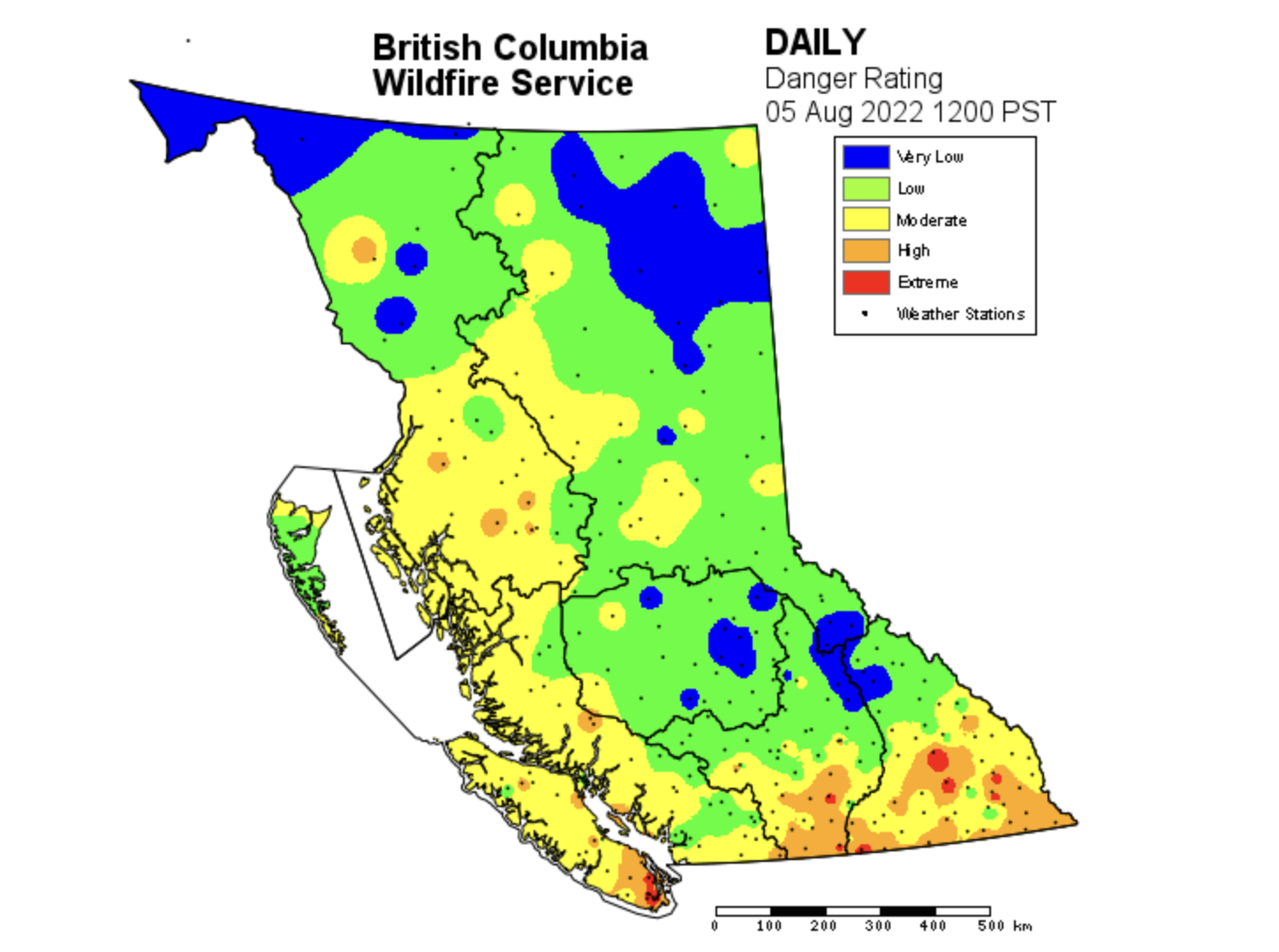 The fire danger rating in the Southeast Fire Centre has improved however remains HIGH in some areas. The Southeast Fire Centre extends from the U.S. border in the south to Mica Dam in the north, and from the Okanagan Highlands and Monashee Mountains in the west, to the B.C.-Alberta border in the east. This includes Fernie and the Elk Valley.
See the current fire map BC Wildfire Dashboard here.
To report a wildfire, unattended campfire, call 1 800 663-5555 toll-free or *5555 on a cell phone. For the latest information on current wildfire activity, burning restrictions, road closures and air-quality advisories, visit: http://www.bcwildfire.ca
Photos courtesy of BC Wildfire