Features
---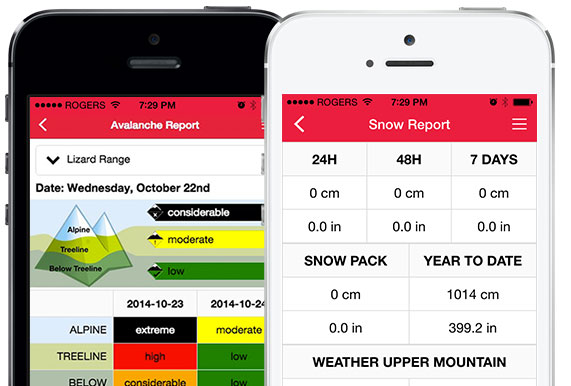 Fernie News and Events
Get the daily news, events and specials from Fernie on your mobile device.
Avalanche Conditions
FernieLive offers updated avalanche conditions on the go. Stay up-to-date with the latest Avalanche Canada bulletins before going on your backcountry adventure.
Mountain Reports
Get the latest local reports on skiing, biking and hiking your mobile device. In the winter the snow conditions and lift and bowl openings are LIVE.
Equipment Rental, Shopping, Lodging and Dining
Find your rentals, places to stay and all the best dining and services in Fernie.
Free Download