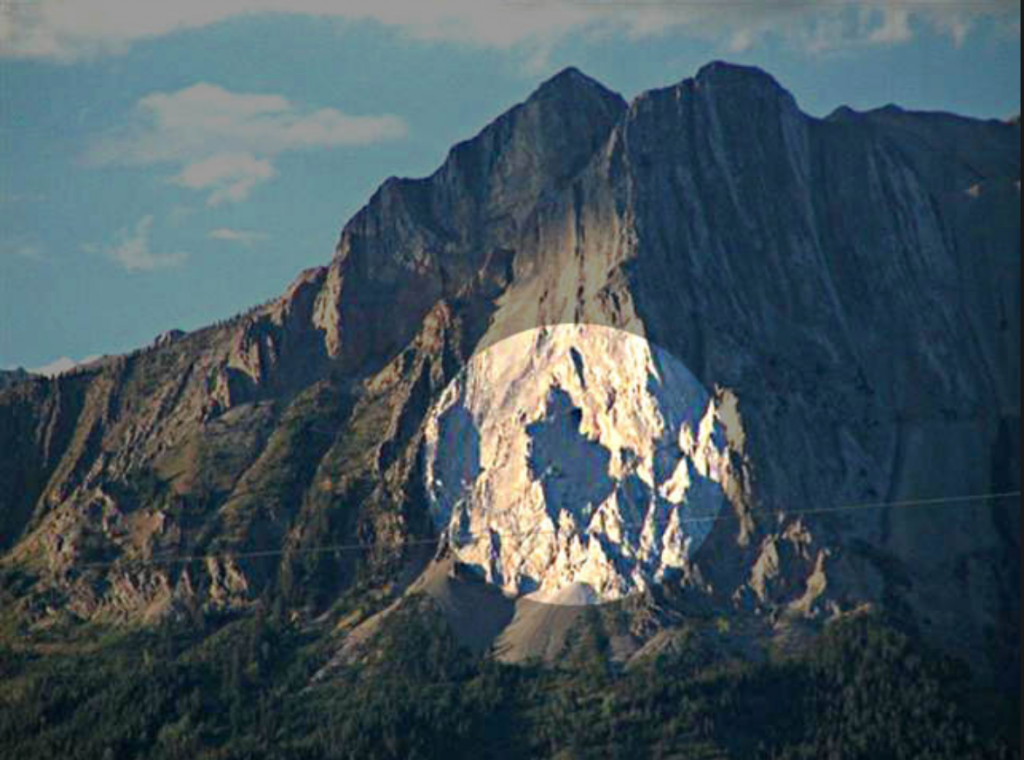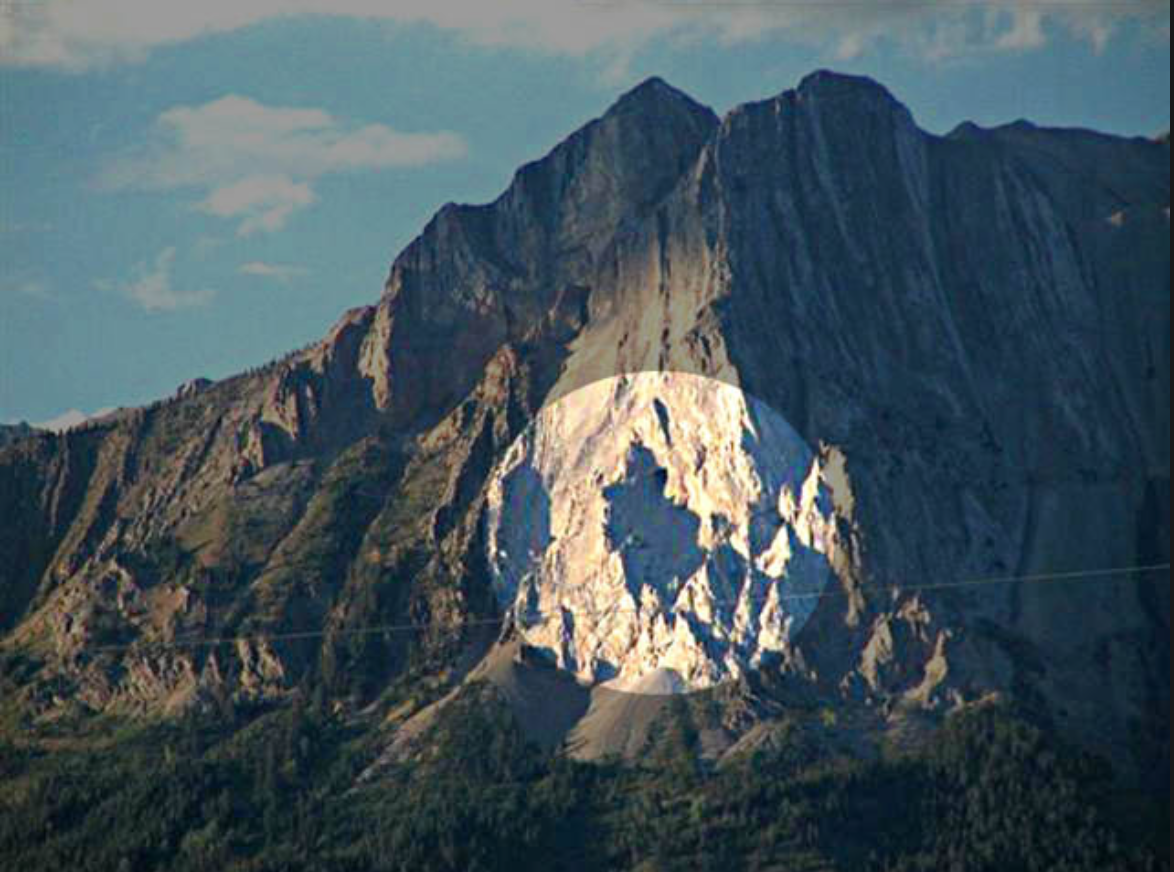 Lying in the shadows, the Ghostrider waits for the afternoon sun. On a summer evening, on Mt. Hosmer's face, comes the Ghostrider – the shadow of a distinctive horse and rider, and some viewers see a second person walking behind the horse.
Fernie locals talk of a legend, what's really a story fabricated over the years to enrich the towns history and perception.
The legend, if any, is actually unknown however, if you look closely you can see the Ghostrider image on summer evenings in the shadows of Mt. Hosmer.