Fernie offers some of the best backcountry powder adventure in the world. For boarders, skiers and snowmobilers the powder never ends and a selection of backcountry huts await you.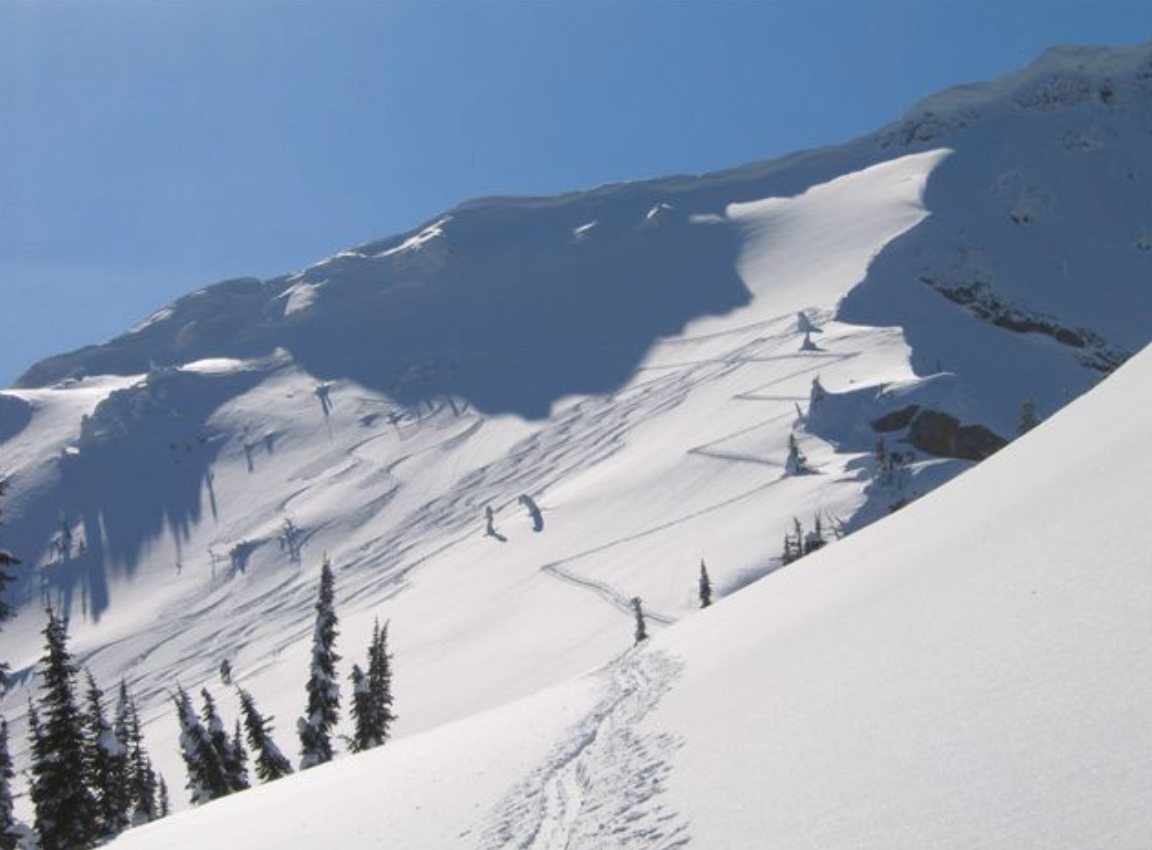 Deep untracked snow
Steep dangerous chutes. 3000 foot plus vertical runs! Are you thinking, here comes the best run of my life or am I going to perish in an avalanche? Fernie is the backcountry adventure of a lifetime, but how careful do you have to be?
A high percentage of backcountry skiing, boarding and snowmobiling is done primarily in avalanche terrain. Terrain factors, snow pack conditions, route selection and knowledge about the effects of weather will determine if it's the best or the last run of your life.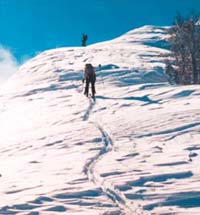 Avalanches are a natural and complex phenomena; even experts do not fully understand all their causes. A wide range of factors must be considered and weighed to determine a forecast for the hazard that sleeps within the snow pack.
By traveling in the backcountry surrounding the ski area, or other locations around Fernie, you are putting yourself at risk. That's not to say you shouldn't go, only if you choose to accept the risks involved, you would be wise to get informed about the level of risk involved.
If you're going to spend time in the backcountry, take an avalanche course. Learning from a professional is the fastest way to gain respect and an understanding for the hazards and risks you may face. The combination of skills, experience and a good working knowledge of your safety equipment will allow you to experience the best the backcountry has to offer.
Time spent in preparation could make the difference between your first backcountry adventure and your last. The choice is yours.