By Keith Liggett
I woke to rain this morning. Rain to the top. A scrim of rain broke the fine detail of the mountains from town.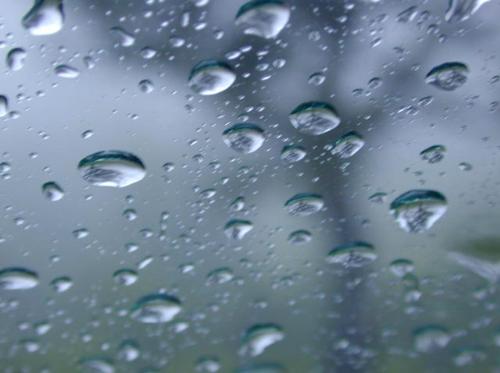 Until moving to the Columbia Basin, rain never intruded into my skiing life.
My earliest memories of skiing involve foggy mornings and being bundled half-awake into the car in a thick sound deadening fog with only the nearest streetlight being visible in the pre-dawn dark. Tucked in the back seat, I'd quickly fall back to sleep to wake a couple hours later to bluebird skies and the soaring granite peaks of the Sierras.
We'd ski for the weekend and Sunday afternoon head down the slope to the Bay. Often, as we crossed the Bay Bridge, the evening fog would be rolling over the coastal range. In just the right conditions, the fog lifting over the ridge carried the characteristics of a wave. A monsterous grey wave rising, cresting, finally breaking slowly into the valley below to wash silently, burying the cities and towns of the Bay.
After college, I moved to the mountains of Colorado. At 10,000 feet, rain is the occasional summer occurrence. At that elevation, a summer snow is as likely as a summer rain. Every month of the year becomes punctuated by snow. The Colorado state agriculture office states the average growing season in Breckenridge (time between frosts) is seven days. Great for skiing. Not so great for tomatoes. In the fall, frost hangs all day in the shade of boulders with the air being so thin it will not carry heat out of direct sunlight.
But no rain in the winter. Not a chance. Zip.
So I sat this morning and watched the rain. Wondering at this skiing thing in Fernie.
And the rain.
An hour after the first light, the top of Mt. Fernie became lost in a snow shower. By mid-morning the snow dropped to the run outs of the avi chutes. The Bear lost behind a new white shroud. The first check of the Griz Cam showed 5cm. Mid-morning found over 10cm accumulated. By noon the snow almost reached the 20cm mark.
There is a storm warning out. The Weather Network says we should receive 20-30cm this afternoon and evening. The FAR Mountain Weather reads:
FERNIE ALPINE RESORT FORECAST:
TODAY: Cloudy with periods of snow and moderate to strong winds. Accumulations from 8 to 18cm. High near 0.
TONIGHT: Cloudy with snow showers. Accumulations from 12 to 25cm. Winds gusty at times. Low near -7.
FAR is looking at a little more snow than the Weather Net. Generally, FAR strikes closer to actuality.
As I finish this piece, the rain in town is mixed with snow. For now, the rain is past and we're back to the ways of a week ago.
Powder, powder, more powder and then a beer or two.
The life as we know it.