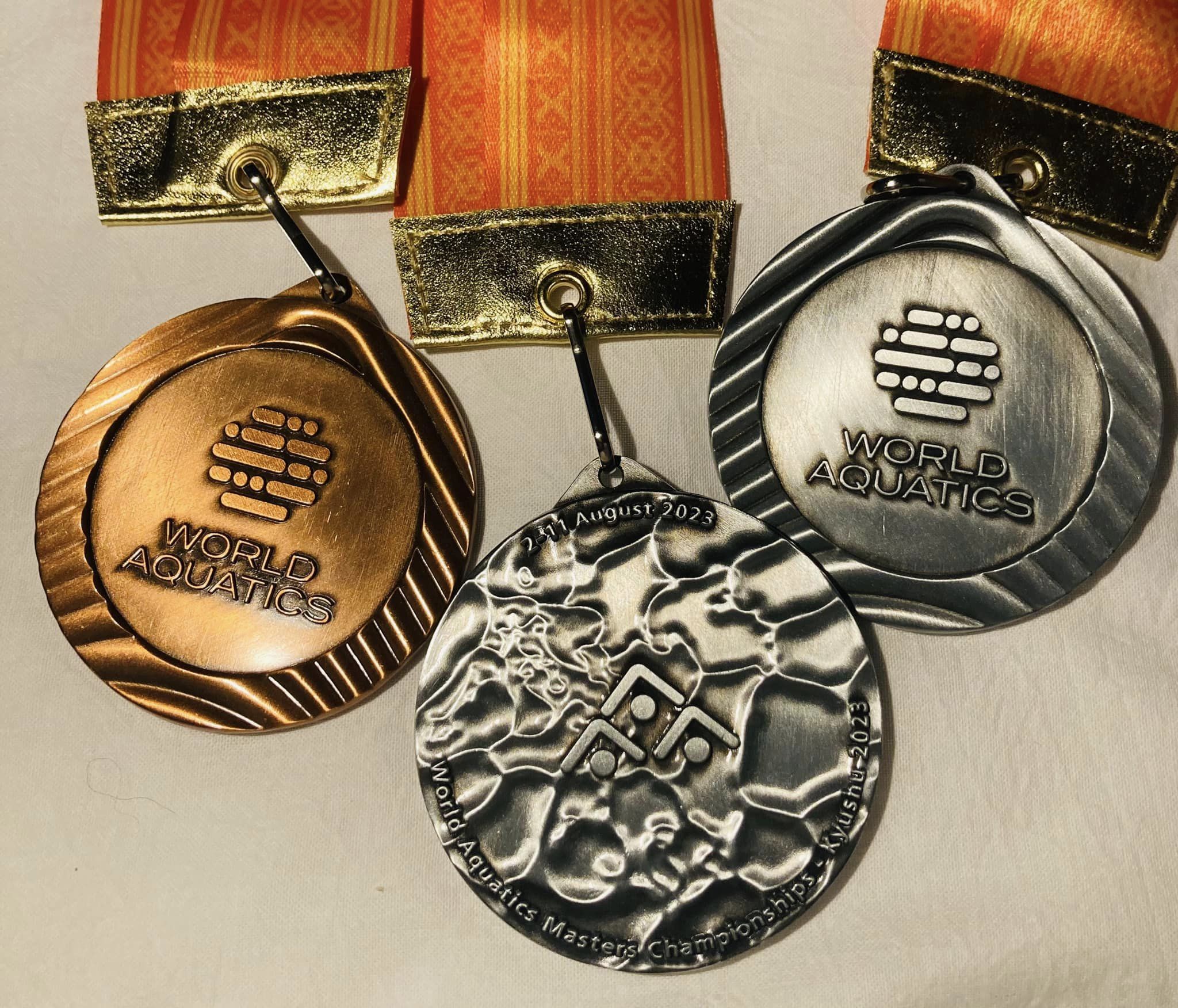 As with all competitions there are good days and bad days. For whatever reason—"I am not a sprinter!"—Angie Abdou dropped a couple of spots in the 50m Freestyle. She entered seeded 11th and finished the race in 14th. Out of 150 competitors. Just 14th in The World.
Moving on, and back in the initial pool, she garnered a Bronze in the 400m Freestyle, a mentally brutal almost-distance-race that requires a measured almost sprint with the pacing of a long distance swim.
Later in the meet, back in her long distance comfort zone, she pulled a second Silver in the 800m Freestyle.
In the end, Ms. Abdou earned a Bronze and two Silvers for her efforts in the pools at the World masters in Kyushu, Japan. And four Top 10 certificates for her other races. Again, this is in the World. A competition at literally the top of the game.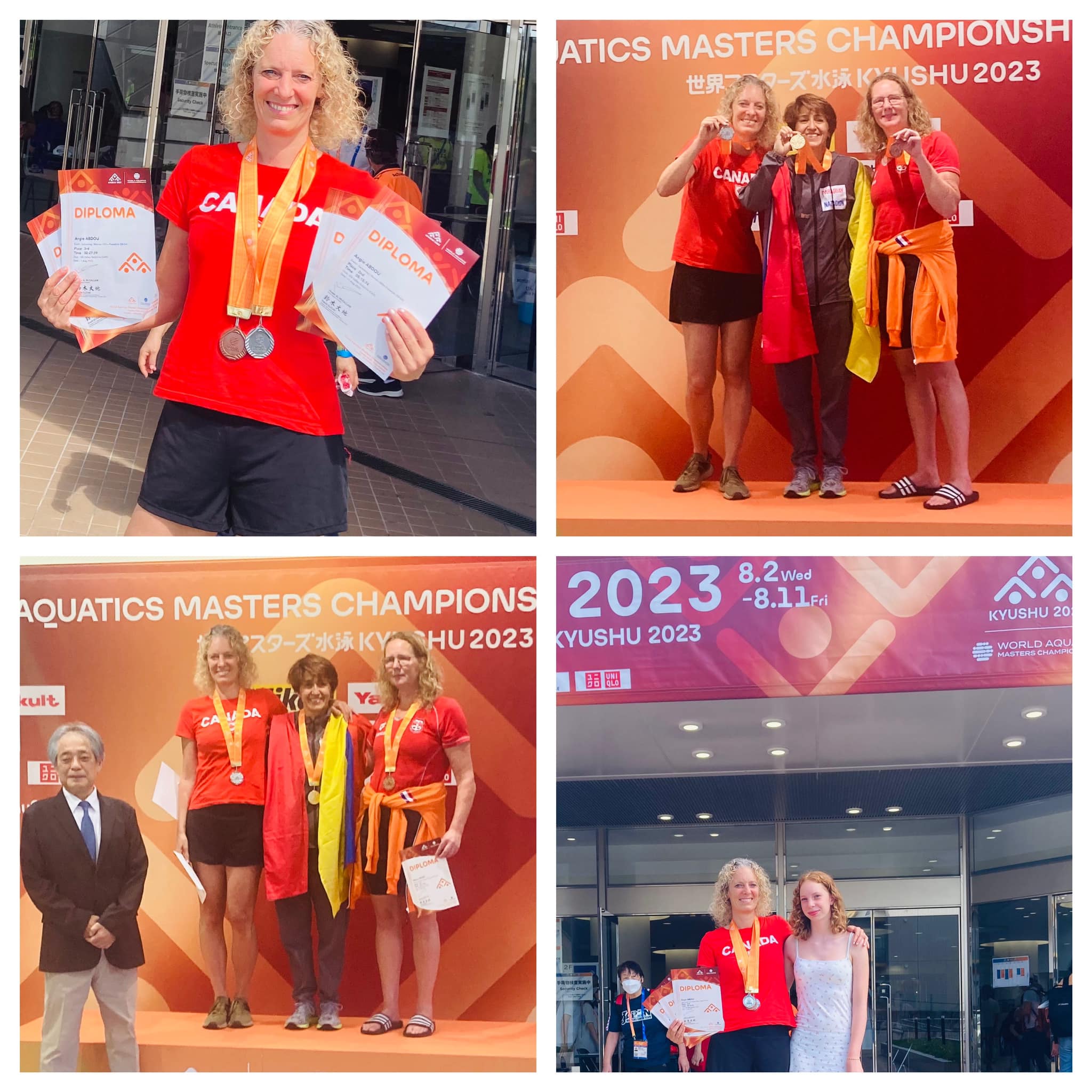 Angie posted, "Well that's a wrap on this year's masters worlds in Fukuoka, Japan. I swam the max 5 events and got 4 top-ten finishes and 3 medals. I'm still hoping that one I'll day wake up to discover I'm a sprinter – but nope, the medals still came in the 200, 400, and 800 free. Coach Katie was a trouper putting in a lot of pool time (in exchange for sushi and malls), and now we're going to go have a little adventure before we go home. Best part of trip: making new friends from all over the world who love swimming as much as I do. Thanks for the enthusiastic interest, FB friends! Already I can't wait for next season."
While she was looking for a spectrum, she came out with a pretty fine haul for a first time at the event. Next year the Aquatic Worlds are in Calgary and Ms. Abdou will be bumped up to the next age group where she will be among the youngest in her bracket.
On home ground, one of the youngest, and on home turf, look for another raft of medals at that time.
Keith Liggett has a writing career with one foot in the literary and the other seeking a different angle within traditional journalism. Read more from Keith here.