Fernie has become a mountain biking destination and a few hikers and trail runners are also discovering and enjoying the magic. This season the trails have endured higher than average amounts of rain however they are generally is great condition. For mountain biking the riding is very good as long as you know where to ride and stay out of the mud holes! Hikers and runners can more easily navigate the wet conditions.
Locals know best and the Fernie Mountain Bike Club have their wheels on the trails! The FMBC is suggesting that bikers curb the passion a bit because Fernie just got about 1000mm of rain. They posted, "The trails will be wet, the trails will be slippery…so please, please be kind. Ride through puddles or walk around." It's best to avoid the wetness and mud and search out some dryness, it's out there! Here is where to and where not to go.
Southern exposure trails and gravel dry quicker that clay and here are a few trails that drain pretty fast:
Castle Mountain Trails (Hyper – Southern Comfort – Today's Special)
Montane Trails – everything
Coal Discovery Trail
FloWrkr
The Kushes
Ridgemont – everything
Fernie Gravel Grind routes
And then for the infamously muddy Trails trails to avoid:
Fernie Provincial Park (really muddy)
Phat Bastard and Red Sonya(so, so muddy)
Eric's Trip (very muddy)
Lazy Lizard & Connector (mud puddles)
The Fernie Trails Alliance, our trail stewarts, have been busy trying to stay ahead of the excessive wetness with several work parties getting out each week with the new Trials Manager.
Here are some of their recent work parties: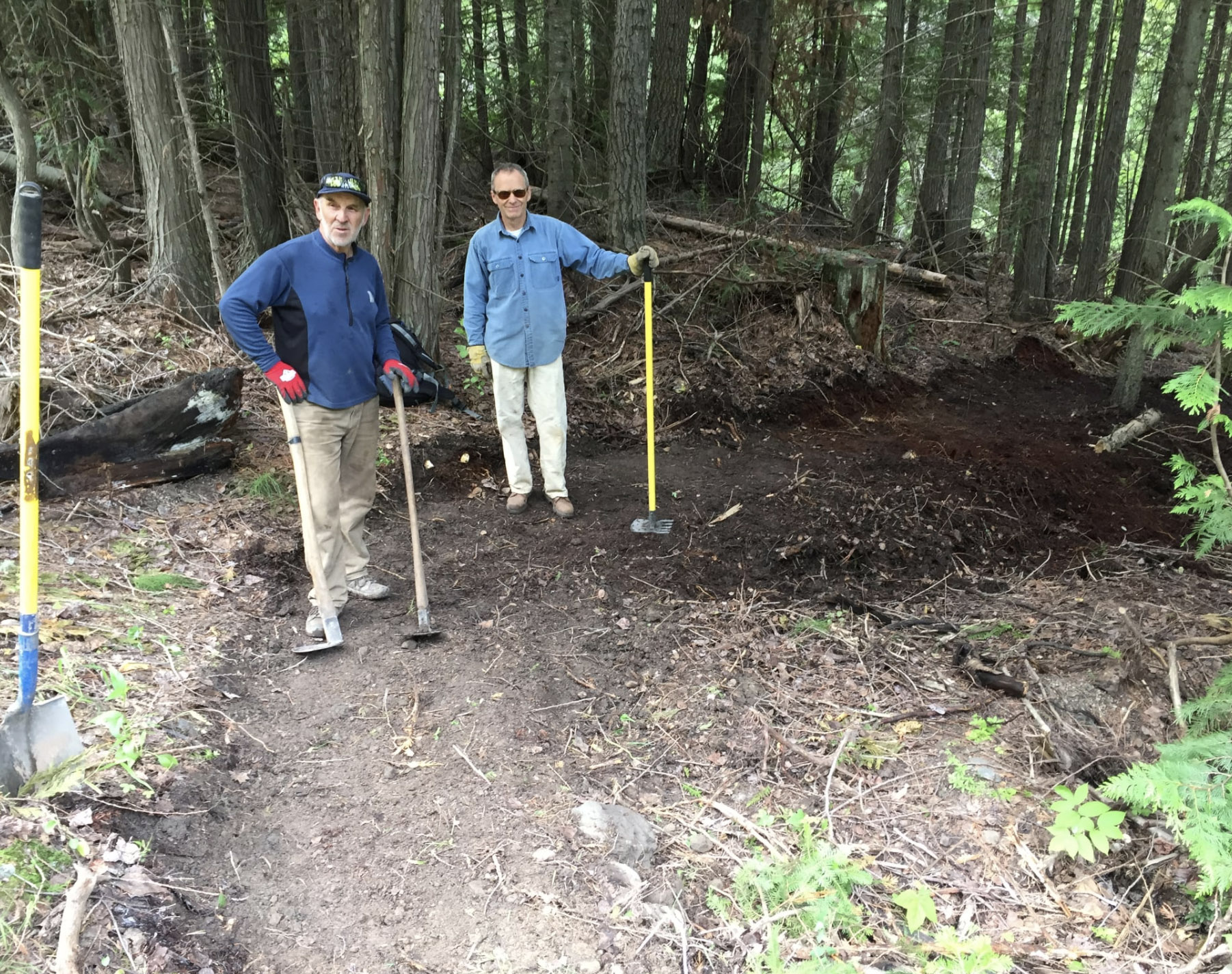 The Hosmer section of the Elk Valley Trail/The Great Trail got some love. A new reroute & some brushing.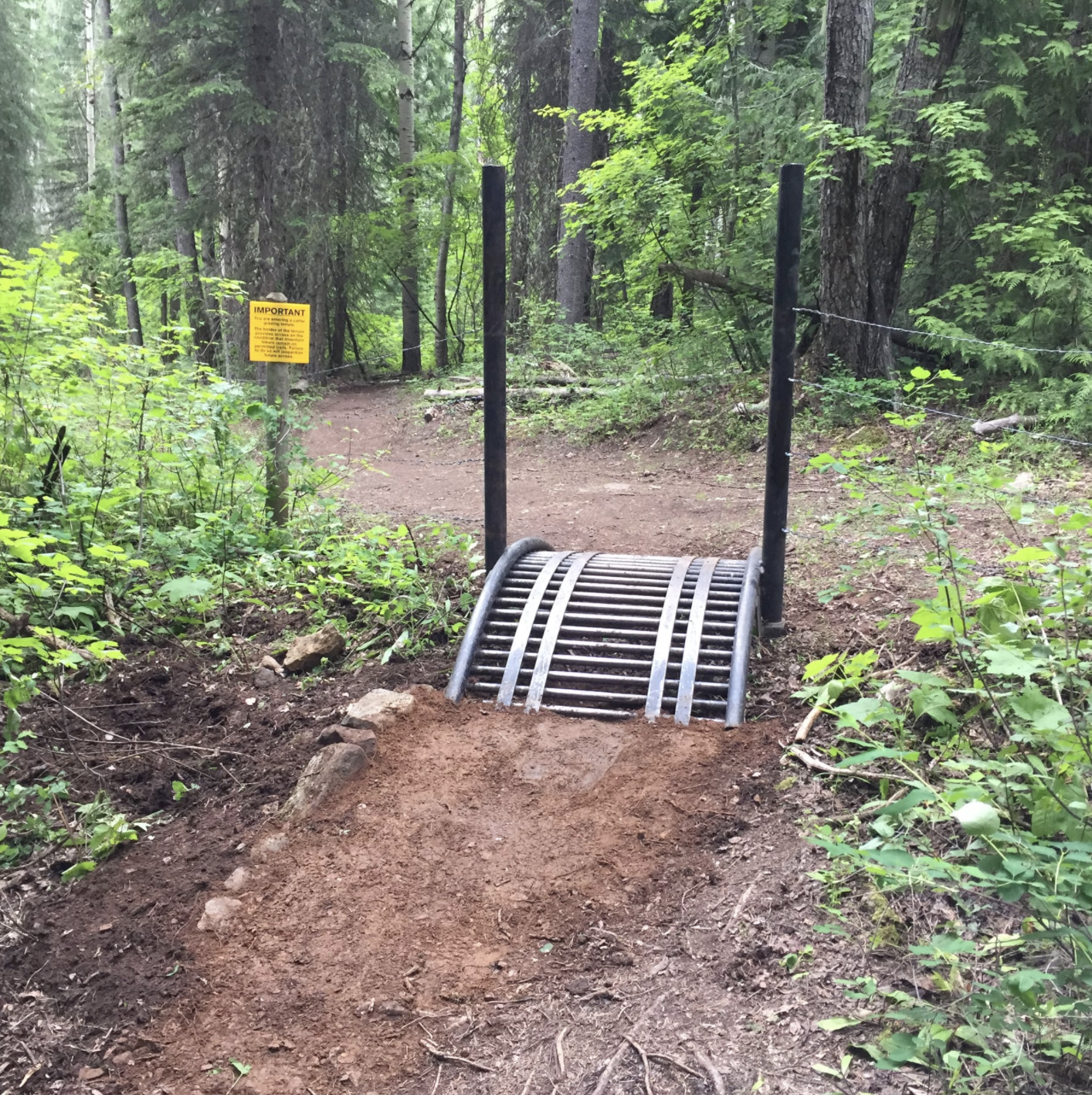 Swine Flu climb got a tune up! The cattle guard is now safer and easier to get up and over and that persistent wet spot has been fixed with a ton of drainage.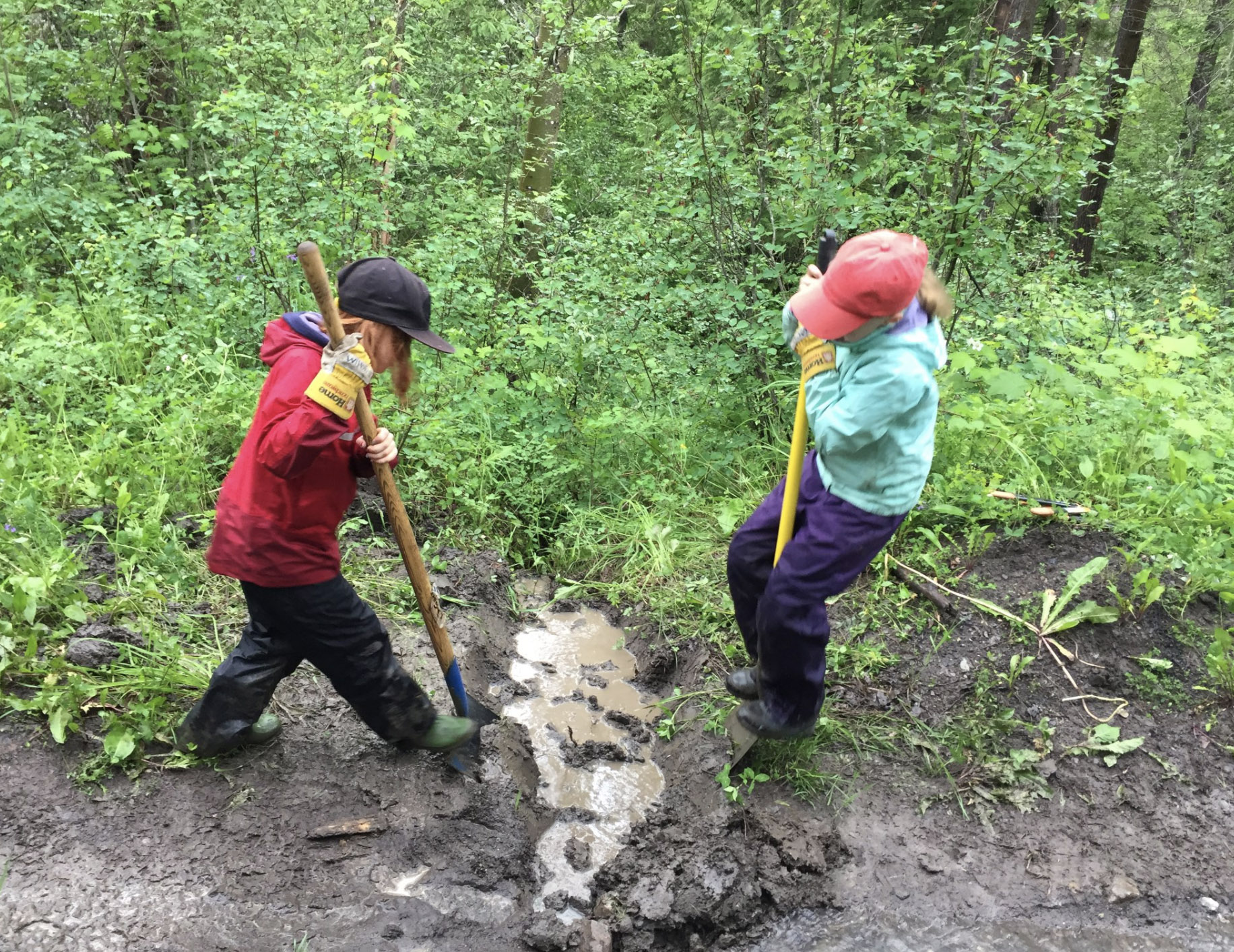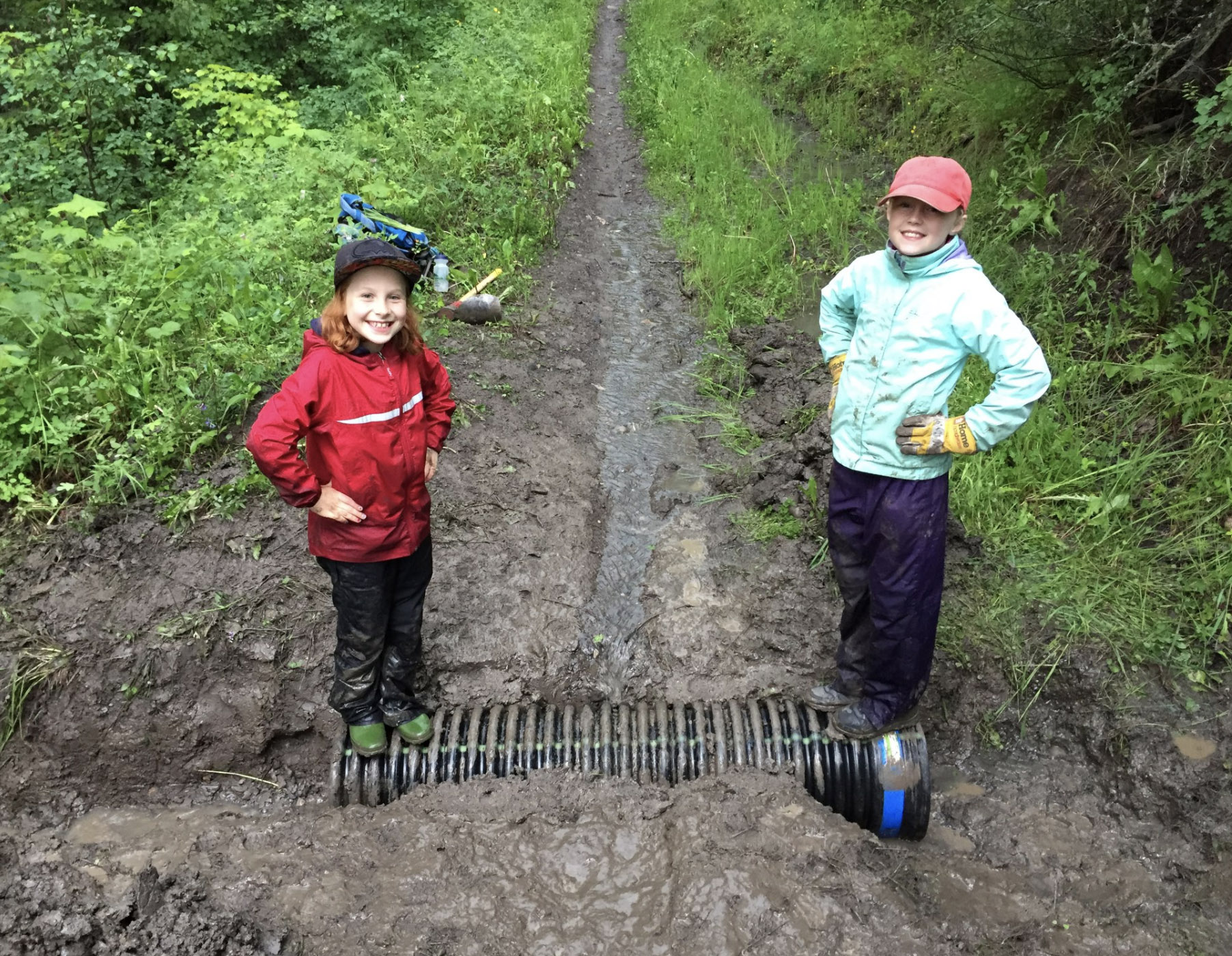 Efforts on Phat Bastard & Red Sonja had a very special crew however you can see it's very wet so please give it a few days to dry up and respect our volunteers' hard work.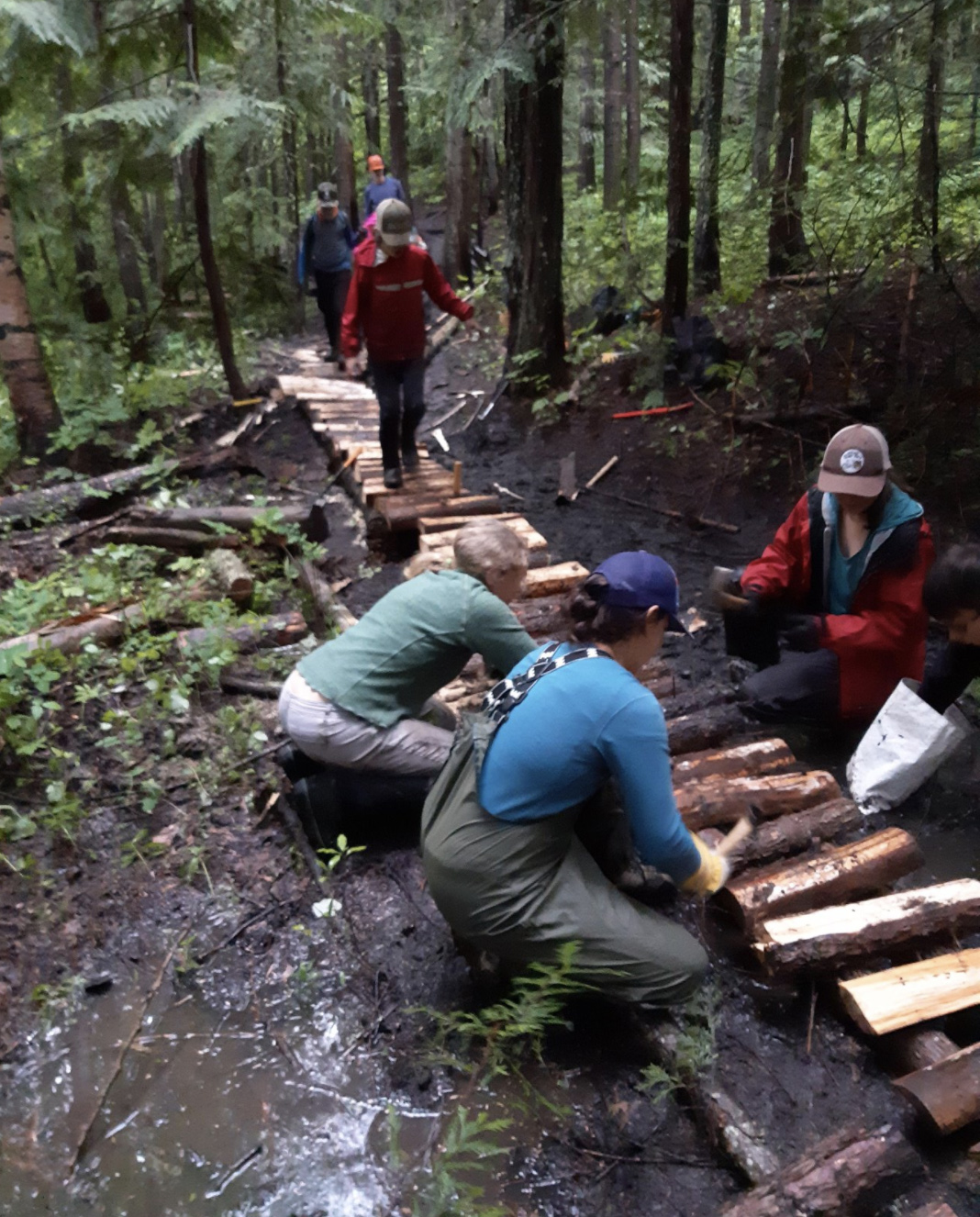 The big news is that Contra is now open! Please ride with caution as Spring maintenance is still required. Thanks Canwel for letting trail users access your lands for the awesome trails.
For riders looking for a bit of speed and competition the Fernie Enduro has gone virtual. See the the details here.
Enjoy Fernie's trails and please be respectful of all the volunteer work and land owners.
Images Facebook