Hello Fernie Gravel Grinders,
Thank you for your patience and understanding over the last few months. For obvious reasons, The Fernie Gravel Grind's original event date, June 20th, had to be canceled. Though, after much thought and reorganization, I am happy to announce that the Fernie Gravel Grind has now gone virtual!
This decision was based on BC's Covid-19 Restart Plan as it does not seem realistic to hold out for the illusive Phase 4 which allows large gatherings of over 50 people to take place. With Phase 3 just getting unveiled, it's looking like Fernie will be properly snow covered by the time the much anticipated Phase 4 comes around.
Fortunately, moving to a virtual event is better than canceling entirely as it keeps you lovely folk exposed to the FGG experience, as well continues to gather donations for the Fernie Trails Alliance (FTA). In a year where fundraiser events for the FTA are hard to come by, the now Virtual Fernie Gravel Grind will surely have a positive impact – thank you for supporting this great cause and Fernie's cycling community.
Below you can find all the details as to how to take part in this year's Virtual Fernie Gravel Grind. If you're receiving this email that means you have registered, now it's time for the fun part, riding your bike!
General Information
For participants who have registered , I have attached 7 epic backcountry routes that vary in distance and difficulty. Two of which, are part of the originally planned Fernie Gravel Grind routes, the other five are additional bonus routes with a 70's rock twist, all for you to explore! As registered participants, I'd ask for you to keep these routes to yourselves as respect for this FTA fundraiser event. Want a buddy to join you on the rides? Get them to sign up!
All gravel routes are available below. I've attached each route's Strava link to view and for download as a GPX file to your cycling computer. Also, I've attached a link at the bottom explaining how to download GPX files onto your cycling computer, for those who aren't very tech savvy like myself.
The Steps for Completing the Virtual Fernie Gravel Grind.
Register and ride from July 1st to August 30th to receive 7 incredible backcountry gravel routes and 3 Gravel Challenges for a chance to win big while riding your bike in the heart of the Canadian Rockies. Draw prize winners will be announced September 1st.
Step 1. Register for the Virtual Fernie Gravel Grind via Eventbrite. Upon registering you will receive 7 backcountry Strava routes varying in distance and difficulty as well as descriptions of the challenges and available draw prizes.
Step 2. Check out the Strava routes and challenges, pick which ones look most suitable for your riding ability.
Step 3. Download the routes from Strava as a GPX or TCX file to your cycling computer, fill your bottles, and kit up!
Step 4. Ride the routes, complete the challenges.
Step 5. Share your completed rides in the Fernie Gravel Grind Club on Strava, or by tagging @FernieGravelGrind on Facebook or Instagram as proof to be entered to win draw prizes from local shops.
Thanks again for supporting this fundraiser ride for the Fernie Trails Alliance, stay tuned for updates on official draw prizes. Lastly, participants who registered pre-covid days for the June 20th event date, your registration still counts, you do not need to re-register for the virtual event.
Happy riding,
Carter Nieuwesteeg
Event Director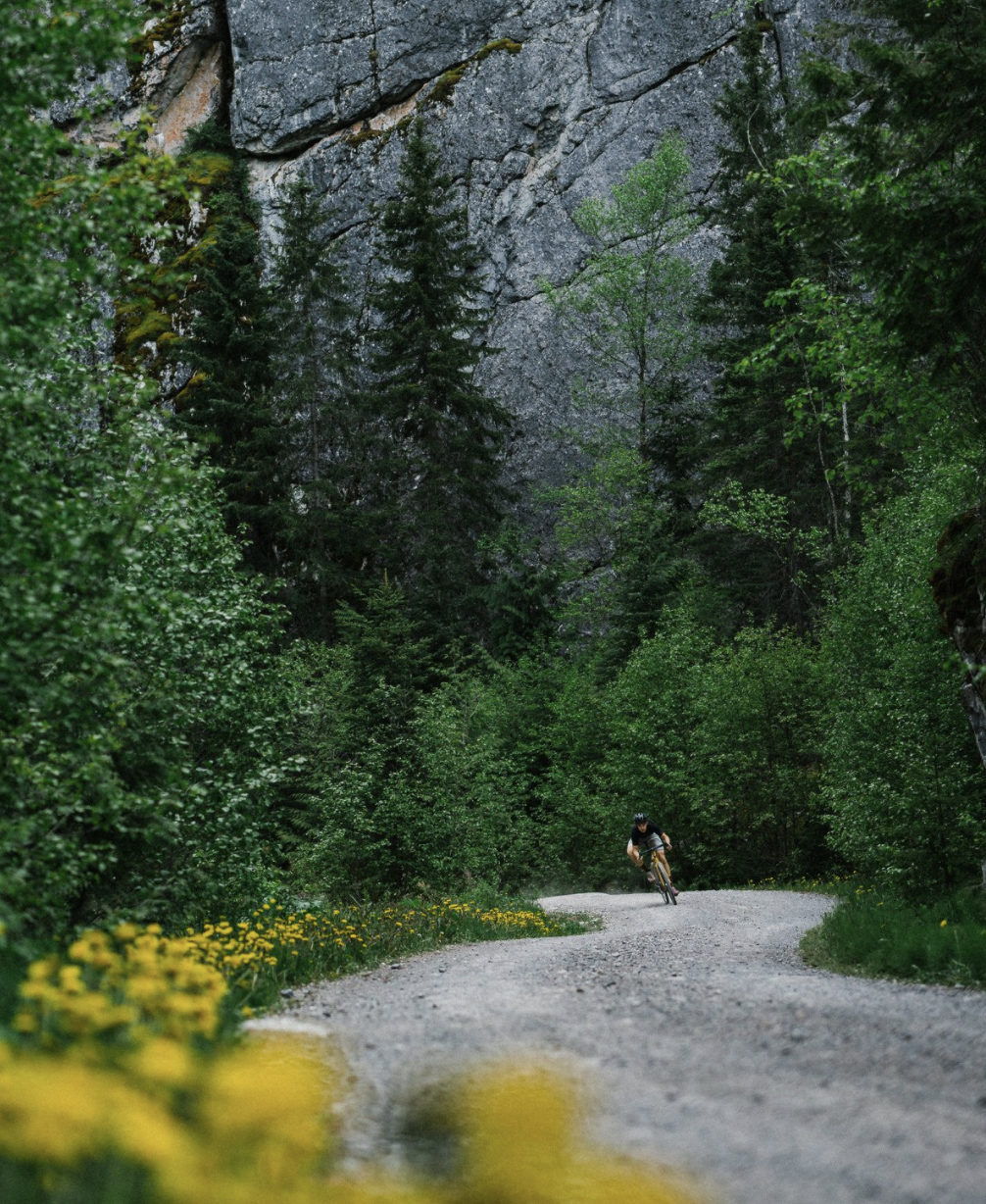 photos | Nic Genovese