This is the snow that makes winter. Heavy. Falling straight down without wind. The snow piles and piles and piles. Wet. It sticks. This snow will be here until next April.
We patiently wait for the hill to open. Watching the snow conditions…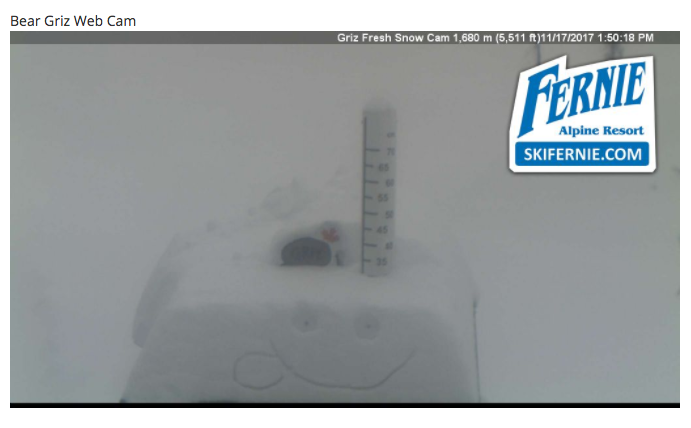 Counting the centimeters. Ticking off the days the sun doesn't shine. Scraping the summer wax off our skis and futilely looking through the pack. Which pack did I last use? Where did I stash my skins last year? Where's the damn transceiver? Finding it wrapped in a fuzzy left in the bottom of the Camelback. Checking the transceiver batteries. Rinsing out the Camelback.
And looking for ski socks that don't have holes in the toes.
And then there is the issue of where to go. Stay off the hill. They are getting ready. They don't want day trippers. Be a little respectful of the crew. Stay out of the way.
There's lots of snow up high–over a metre. Go high and go safely. There's already been one avi death in Montana. We have had our share in the last few years. Let's not add to them.
But most of all—just Ski.