In Whitefish they asked, "Has it rained like this in Fernie?"
"Yes. Like a Fernie month of monsoons."
"We've had the wettest fall on record this year."
I talk of how the Elk runs chocolate brown, like it's May runoff, and we joke about developing webbed feet and hands to survive.
Rain fell leaving Whitefish. Then broke, drying as I neared the border. Not far beyond, the clouds broke. By Grasmere slots of blue sky split the clouds. At the junction of Hwy 3 and 93, the sky was mostly clear.
I breathed easy. Home. Blue skies. An end to the fall monsoons.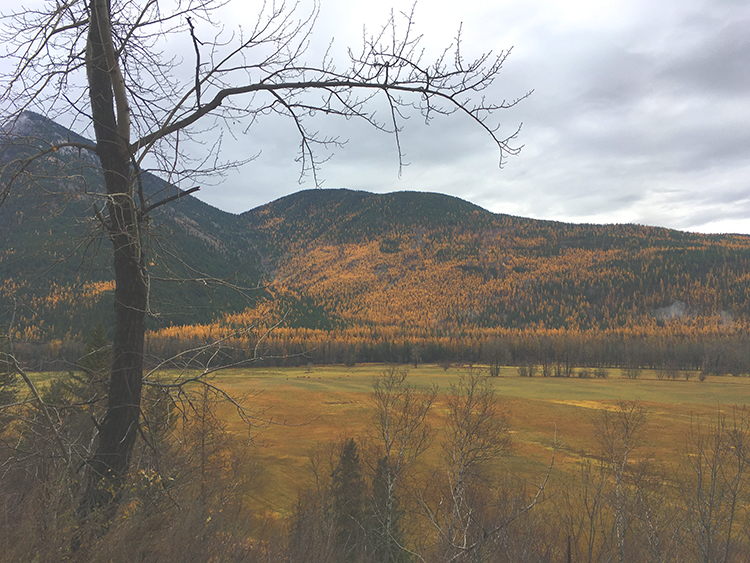 Approaching the tunnel, the clouds closed in, resting on the snow line. Through the rabbit hole, back in the Valley and the rain started within a couple of kilometers. A hard rain.
Fall.
The larch's flaming yellow fills the valley floor and winter's white spreads across the ridges and peaks.
We wait. Wait for one or the other to win. To hold sway.
We know the result to come. Winter.
In the meantime, we watch the balance swing first one way, then the other, back and forth.
Waiting fall into winter.