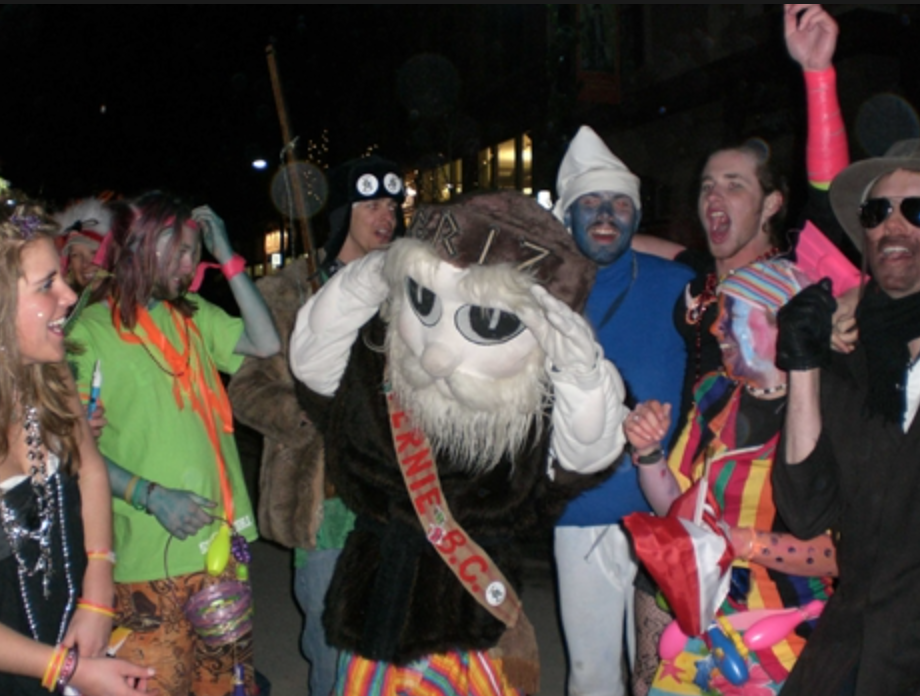 As the legend goes, Fernie was not always blessed with an abundance of powder. It took a local man—a hero in these parts—to coax the snow from the sky, gracing the region with an astounding annual snowfall of over 29 feet. His name is the Griz.
As any local will tell you, in 1879, the Griz was born in a ferocious grizzly bear's den, prompting an epic battle between child and bear. The townsfolk, fearful of the noise heard that night, sent out a party in search of the cause. One man saw a boy wearing a bear coat and hat, but because no one believed what the man had seen, the sighting was almost forgotten.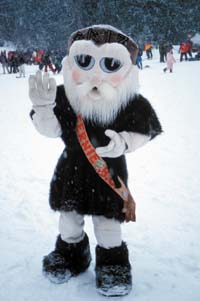 The Griz was last seen by backcountry tourers ascending the peaks above Fernie Alpine Resort in a heavy snowstorm. No longer a boy, the Griz is of average height with broad shoulders six feet wide, holding an eight-foot musket. The skiers watched the 300-pound Griz shoot his giant musket into the clouds, coaxing snow to fall.
In his honour, the people of Fernie hold a carnival in early March to celebrate the snow. Sporting events, competitions, parades and parties mark the festivities. The person who most typifies the Griz during the week is made honorary Griz for the rest of the year. Pleased with these celebrations, the Griz blankets the mountains with some of the best powder in the world.
Join the celebrations at this year's carnival, for dates visit Fernie Events.