Posted by admin in : News ,

add a comment
In September I had opportunity to hear Anna Maria Tremonte, host of CBC's The Current reflecting on the role of local elected leaders and the media. She said "More politicians should speak from the heart. These days, though, a politician rarely gives an answer that has not been filtered through a heavy dose of media training". She suggested that by avoiding clear heartfelt communication about issues elected officials miss opportunities. "If you believe strongly that you should take an action, you should be prepared to tell others why you are doing it," she said to a standing ovation.
Her words resonated with me as I have always believed in being open about issues.
You may have noticed that Shaw TV is showing repeats of older council meetings. That is because the City no longer has the services of the person who taped council meetings. New technology is also required that the City doesn't have.
I met with Area A director Mike Sosnowski, FAR manager Andy Cohen and the team that does blasting to discuss Avalanche Control Program Timing. Last winter a lot of complaints were recorded regarding the effects of blasting in early morning. Mr. Cohen explained the reason was due to construction of the Polar Peak Lift that was completed this past January. The location of this lift necessitated extraordinary control work that sometimes needed to be accomplished before seven in the morning as well as needing larger blast sizes. In a follow-up letter to Council Mr. Cohen stated that FAR has "Reconstructed our Avalanche Control Sequencing to make every effort to commence avalanche control after 7 am. Although on rare occasion, the snow pack may dictate we need to start prior to 7 am for the safety of our staff and guests." As with everything in life there is always a pro and con to everything. In this instance individuals were unnecessarily disturbed by the sound and vibration of the blasts however the early blasts were required for the safety of the workers and people on the hill.
CUPE president Barry O'Neill was in town to present his Ten Percent Shift. Spending ten percent of monies locally could provide multiple benefits to a community. Met with Valley mayors and several provincial representatives from China, India, Korea, USA and Europe to exchange information regarding trade opportunities for the Elk Valley. I also presented Fire Chief Shawn Ivany with a 30 year Fire Services Exemplary Service Medal and certificate. Chief Ivany has extensive training in the fields of fire protection, rescue and emergency services. Congratulations to Chief Ivany on achieving this milestone. Byron Sarabun has been promoted to position of Supervisor of Public Works, Congratulations Byron. Pets Society's Pierre Dupont presented plans for a couple of areas for an off leash dog park that was referred to the Leisure Centre Master plan in the works. Council commends Mr. Dupont for all his work towards making this a reality.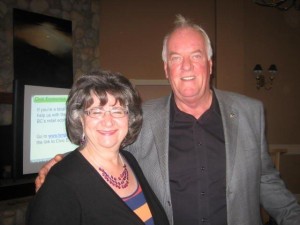 An issue of concern addressed this week by council was the garbage bin area at the Chamber site. Council had bins placed there specifically for use of secondary home owners and visitors so they wouldn't leave garbage outside when they left town Sundays. Animal carcases, old furniture, wood products and bags of garbage are being placed inside, on top and on the ground making the area very unsightly and unsanitary. These bins will be removed and users will have to cross the highway to the new Transfer Station to deposit their litter. Having unsightly garbage at the entrance to our town does not produce a good impression. Depositing garbage of any kind in that area will now be illegal.
We have invited Mike Lorimer, Regional Director, Southern Interior Region of the Ministry of Transportation and Infrastructure to visit Fernie during peak periods of ski visitors to experience first-hand the traffic congestion and number of accidents that have happened in past years. This is a follow-up to our meeting with this Ministry in Victoria.
Kerri Wall introduced Interior Health's Healthy Communities Initiative for chronic disease prevention and health promotion. She said in her presentation that local Government has contributed more in the past 150 to the health of people than doctors and hospitals have and that Fernie in particular is doing "great things for community health in terms of accessibility, food security and embracing a culture of wellness. I would like to partner with council to continue building an even healthier community by making it easy to make healthy choices so as to improve the general factors of health for the entire population.
In August Council sent a letter protesting the provincial government's proposal to disband warehousing and distribution of liquor products in BC. We believed this would impact local jobs. A reply from Minister Rich Coleman states that this proposed request to privatize the liquor distribution has been cancelled.
The Building official's report states that this year to date value is $14,821,000.00 compared to $10,920,000.00 in 2011.
As mayor I was pleased to lay the wreath at the Cenotaph on Remembrance Day, special thanks go to the Fernie Legion for organizing this very moving event each year. I have to mention how great it was to have the Ghostrider Team involved in the services, even more special because the guys had played three nights in a row in different venues and won, had spent some time in a hospital because one of them was injured, flown that morning from Penticton, got home by bus and came to march in the parade. Way to go Ghostriders!
A lot of meetings are attended each week by members of council, this past Monday I was in Cranbrook to hear and meet with Minster Mike De Jong who provided a very informative presentation on the Provincial Budget.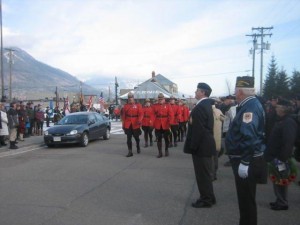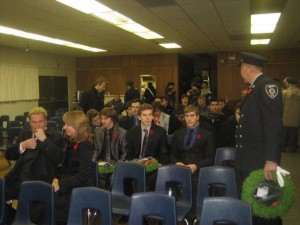 Wednesday was the City Beautification Committee that welcomes new members who would like to be involved in shaping how our town looks, if interested put your name at City Hall. Thursday and Friday were meetings with Elk Valley mayors, and others regarding Ambulance concerns and the newly formed CBT Community Funds. Friday I spent nearly four hours trying to digest an intense engineering report on liquid waste management currently underway and I must admit this is no easy task although reading the funding numbers certainly kept me awake.
And finally, parents always hope children will grow into productive adults with caring hearts. This past year I have seen that in my children, my oldest daughter worked through her diagnosis of stage four cancer by helping to raise money for a woman who needs financial help before and after a double lung transplant will be considered to save her life, and then also raised money for another woman who was facing eviction notices because she wasn't able to work after cancer surgery. Her siblings and all of the extended families of uncles, aunts and cousins as well as many friends chipped in to raise the necessary monies. I am very proud of Julie and everyone who helped her. But this week I was proud of my son Nick's quick thinking. On seeing the look on his co- workers face and without any training he took action and performed the maneuver that saved the man's life. He didn't think it was anything special but his co-workers praised him for what he did to which he replied that he hoped that if it had been him in same situation someone would have helped him. And this was my week.
Posted by admin in : News ,

add a comment
The MaryG show features Mary Giuliano, the mayor of Fernie, and in this edition she interviews Sarah Perry, the General Manager of the Fernie Chamber of Commerce.
Posted by admin in : News ,

add a comment
Years ago a Library garden was just an idea, today not only can Fernie Heritage Library boast of a lovely garden but recently an addition was accomplished that nearly doubles the space and includes a unique log picnic table for public use.
The Library Board worked diligently to procure the funding to make the addition happen and thanks go to TECK for donating the monies needed to make a long-time dream a reality.
The addition brought other changes as well, for instance handicapped parking has improved and where parking stalls were previously situated bike racks were placed. The racks became a contentious issue when it was perceived by many that parking spots were lost to accommodate bike racks considered to be for the sole use of Academy students. To ameliorate this issue Council and City Staff determined that new racks would be purchased by the City for public use. To explain further the number of parking stalls remains the same however they are now situated behind the bike racks. Next spring planters will be placed in front of the racks to act as a safety buffer between them and parked vehicles.
Councils have been discussing providing bike parking in the downtown core for some time. Vehicle parking spaces will be utilized and bike racks will have a standard look, the new racks at the Library will begin the plan.
The Adopt-a-Magazine program is on at the Library, prices range from $15 upwards for different publications. A Preschool/Storytime program has begun in Elko, four classes from Fernie Secondary School are using the library on a regular basis with many of the students coming back for homework and computer us. There are Lego Challenge and Fairy-tale stories each week, stories, games and crafts on Wednesdays, Thursdays has the Daily Disaster News Team, Friday Horrible Histories and ancient Civilizations, and on December 22 there will be a Christmas Extravaganza.
This past Thursday the Chamber held its annual Community and Business Excellence awards. Nearly two hundred people crowded the Golf Course Restaurant to enjoy a champagne and chocolate fountain reception and dinner catered by CP Catering.
Awards began with New Business of the Year sponsored by GPI Accountants. Nominees were Country Animal Hospital, Happy Cow Ice Cream and Desserts, and Spa 901 with Country Animal Hospital taking home the trophy.
Fernie Business of the Year sponsored by GPI Accountants had Fernie Brewing Company, Fernie Fix-Claris Media and Yama 2 Go with Fernie Brewing Company getting the trophy.
Outstanding Customer Service sponsored by Fernie Alpine Resort, Freshies, Gearhub and Mow and Snow competed and Freshies handed the trophy.
Chamber Business Excellence sponsored by the Chamber went to the Rocky Mountain Chocolate factory.
Entrepreneur of the Year sponsored by Community Futures East Kootenay had Judith Johannsson and Sonya Erzinger of Ghostrider Trading, Krista Turcasso and Vanessa Croome of Claris Media, and Phil Gadd of the Loaf Baker with the trophy awarded to Krista Turcasso and Vanessa Croome.
Young Entrepreneur of the Year sponsored by TECK Coal had Chantel Belanger of Trillium Day Spa, Luke Nelson and Henry Barrett of Backcountry Trail Experts and Naomi Lentz of Heaven Boutique with Naomi Lentz winner.
Community Impact Award sponsored by Finning, the Fernie Arts Station, Goldstar Cleaning- Cleaning for a Reason and The Trails Alliance competed with the Arts Station awarded the trophy.
As mayor I had the privilege of announcing the City sponsored Youth Achievement Award had been presented to Jessica Teeple at the High School graduation ceremonies this past June. Jessica was singled out for her involvement in all aspects of high school. Congratulations Jessica.
Before reading the City sponsored Citizen of the Year award nominees I made some remarks, "I extend compliments to all of the nominees because they are the leaders and champions of successful enterprise in the City of Fernie for 2012. It is your effort that keeps our town a real community drawing people here to live and enjoy all recreational opportunities. It is your willingness to take chances, to take the necessary risks to create something new and wonderful that will continue to keep Fernie the great place it is."
Personally and as Mayor I wanted to Congratulate and thank each one for believing in Fernie and for daring to create the innovative businesses, services and amenities that each was being acknowledged for and honored that evening.
The Citizen of the Year recognizes individuals who live and continuously volunteer in the community.
This year nominees were Mario Rocca, Mario has been a strong yet humble advocate for youth. As a 40 year member of the Rod and Gun Club and a 35 year member of the Elks Lodge he has been instrumental in organizing projects and taking a leadership role while working tirelessly in supporting and raising funds for youth in need and in sport.
Judith Johannsson, Friendly, intelligent and contributes in a myriad of ways, a long-time Women's Centre Board member instrumental in helping to relocate to new premises, a founding member of Options for Sexual Health Clinic, member of the Forever Fernie committee, Official Community Plan and Quality of Life Committees, Ghostrider Camp, donates to many causes and is always ready to lend a helping hand.
Stephanie Rogers, described as a "pocket dynamo", Stephanie single-handedly organized the Breast Buddy ski-a-thon to raise funds for the Clear View Mammography Unit. She helped organize a Women's golf tournament and a number of Art Auctions donating her own work; she has a long involvement with Hospice and Ducks Unlimited Charity.
These three nominees are all exemplary citizens, Sincere Congratulations to each one and to Stephanie Rogers for receiving the award.
The evening ended with guest speaker Bruce Kirkby, award winning Explorer, writer and Photographer. Bruce is an excellent speaker with the ability to use words that provide visual images in one's mind as he tells of places he's been and the experiences he's had.
Sincere thanks go to Sarah Parry and Rachel Bone for organizing a truly classy and enjoyable event.
Click on image for a larger view
Posted by admin in : News ,

1 comment so far
Brenda Macdonald walks into Vito's Restaurant in Coleman with an oxygen tank in hand and barely able to speak from walking a few steps. After introductions I discover that she is a mother of five with a teen still at home. Julie leans over to say Brenda doesn't have a support system as both parents are deceased as is her only sibling and three of her older children live on opposite coasts.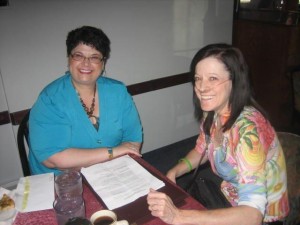 Brenda grew up in Fernie. Her father, Doug Macdonald was a Hydro manager. Her mother passed away in 1991 at age 51, her dad 63 in 1998 from the same pulmonary illness affecting Brenda. Her sister committed suicide five years ago at age 47. Clearly this woman is no stranger to personal heartache. "I couldn't wait to meet her, I am very grateful for what she is doing, this is giving me hope" Brenda says emotionally. Julie responds by saying "I felt like I knew her, being able to do this is like therapy, it's been good for me".
Medical challenges are no stranger to my own family. Mom died weeks after her 49th birthday and at 16 our daughter Pina received a kidney transplant from Nick. Last year our daughter Julie was diagnosed with cancer. Surgery, chemotherapy, then surgery again, Julie suffered greatly losing all hair with days so sick she could barely speak. At the same time her 13 year old son began to suffer life threatening seizures. This past July as she recuperated from surgery she discovered online that the McPeek family had begun fundraising to help their friend Brenda in need of a double lung transplant. "I saw the posting and felt compelled to do something", Julie says.
Brenda lives in the Crowsnest Pass, diagnosed with chronic obstructive pulmonary disease several years ago at age 50 Brenda's future is bleak. She needs the transplant and although cost of the surgery is covered by Alberta Health Services travel and accommodation to Edmonton are not. Brenda needs six weeks of respiratory and pulmonary rehabilitation to build up strength before the transplant and during waiting time regular appointments are required, After surgery she needs to remain in Edmonton for three to six months as it is essential to be close to hospital in case of rejection which happens often and also to be fairly isolated from the public for risk of life threatening infections. Several pieces of equipment including a spirometer to measure breathing are required as is assistance during this tenuous period. Her husband has been granted approval to take five months off from work without pay however with their youngest child still in school and no money coming in the situation has become very difficult.
Brenda shows us letters from her doctor and from the lung heart transplant team, her doctor states that if someone who is fundraising needs confirmation of her condition they can contact him Dr. P Lee Oveatt. Brenda is at the mercy of the kindness of strangers to help her live and it was because of this situation that she sprang to action determined to help Brenda. Well known to the Calgary Flames as a long-time fan Julie was donated a signed and framed limited edition print of Kipper, the popular Flames goalie. With the support of her husband Paulo, son Paulo Jr. and a devoted following of friends and family she organized a silent auction and began soliciting donations.
On Sept 8, 48 friends and family members congregated at her home to enjoy refreshments and treats and bid on many auction items. Paulo Jr. held his own fundraiser cooking hot dogs and selling them for this cause. For three hours everyone bid on items until everything was sold. Although no one knew Brenda personally they all wanted to help. Everyone was so affected by Julie's desire to help someone else in the midst of her own health crisis that they donated empty cans, cash and items. Those that couldn't make the auction from Fernie, Calgary, Vancouver and Brazil made cash donations to the online site set up for Brenda. (Lungs4life@telus.net) Cousin Teresa brought a jar with $188 in pennies for the penny drive, friend Donna brought preserves, baking, a quilt, "she donated in every way", Lynn gave cash brought wine, took care of the financial work that evening and supported the event as did her sister Pina, Nick, Rosa, Isabel, Heather and all others too numerous to mention. "Through Cancer came a blessing to me, my wanting to help Brenda touched a lot of people, and it was a ripple effect. How can I thank everyone, except to say Thank you", says Julie.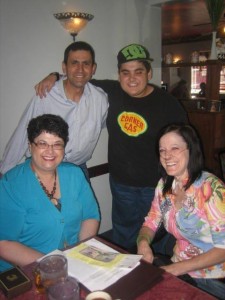 On Friday Julie, family and friends met in the Pass to greet Brenda and hand her a cheque.( $5,250 in total raised with silent auction, cash and online donations) As mothers we never know if what we teach our children about giving love to others without wanting anything in return ever takes hold. Growing up my mom would often say "Do good and forget it". Today, I realize that what mom said to me has indeed transferred to my children and that is truly a most wondrous gift to receive. I am proud at the love Julie has displayed and the ripple effect it's had with others in the family and friends. They displayed unconditional love to someone they didn't know but most importantly they showed love to my daughter and in coming together love to each other.
To be part of this amazing giving of the heart you can send donations to Brenda at PO box 164 Coleman AB T0K 0M0 or at the CIBC bank in Blairmore.
Posted by admin in : News ,

1 comment so far
Last month I received a letter from a young woman by the name of Jennifer Parker asking me to say a few words at the Terry Fox run she was organizing on September 9, 2012.
Jennifer said that this "Cause has become intensely personal for me during this past year when a dear friend at the young age of 22 lost her own battle to the same cancer as Terry Fox after living through an amputation at the age of 19 and rounds of chemotherapy thereafter. She never gave up. She never stopped living. We ran the run for her last year just weeks before she died".
Jennifer went on to say that she had taken on the task of organizing the run in Fernie "With the intention of reigniting the passion and energy of the run here. I want to make the event a family affair, an activity that families will decide to do annually and become involved in, year after year. I want them to remember Terry Fox and teach their young children who he was and how heroic and determined he was in the face of adversity. Terry never gave up and my wish is this strength is passed on to future generations. I want families to run this run for the Terry Fox in their lives".
Sunday was overcast but the enthusiasm of the people that turned up was pretty contagious. Runners began arriving at nine am to register. Mark van Camp had his DJ equipment on site and played music to lend an air of festivity. Tables were set up holding water, juice and platters filled with chunks of fruit and cookies. Inside coffee and muffins were available. Another table held silent auction items including a Calgary Flames jersey signed by all the players. A bouncy castle and large metal tree stood so that kids could colour pictures to hang on it.
Before the run well known yoga master Francesca had everyone doing stretches. For a first time event it was very well attended by families and people of all ages including a large group of Ghostrider players.
As mayor I delivered the following short speech to those present;
"The Terry Fox Run was first organized in 1981 by a man who had lost his son to Cancer.
When this man met Terry Fox he was inspired by the courageous way Terry faced his cancer and also by Terry's dream of wanting to create public awareness of this disease.
Terry didn't ever seek recognition or riches, he never accepted money from corporate sponsorship and he turned down all endorsements because he never wanted to distract from his dream, his goal.
He believed that participation in the run was more important than completing the distance set.
The first run had 760 sites across Canada, today there are more than 5000 sites with over two and one half million participants in countries world-wide.
Terry Fox was a man of courage and purpose. He faced his illness with heroic determination.
There are many people today that take heart from hearing about this man and how he faced adversity.
Cancer is a disease that touches everyone in some way. There are many people that are confronting what Terry faced with the same strength and determination.
Today as you run with your family and friends remember Terry, but also remember all of the others that are facing this same hardship.
Dedicate your energy to all of the people you know and also those you don't.
Make this run the best ever not because of distance or finance but because of your tremendous passion and compassion towards those facing the struggle of Cancer."
I want to commend Jennifer for organizing the event as well as her parents, sister and friends who came to help and support her in this endeavour .
I also want to thank Cam Mertz Director of Leisure Services for being there to assist them in whatever was needed as well a sincere Thank You to the participants.
Fernie is especially fortunate to have so many people willing to give of their time and talents to organize special events, to all volunteers, you are the heart of our community, you provide the life and love needed to make events successful. Congratulations and thank you.
Posted by admin in : News , comments closed
Early this month I received a call from local resident Mike Delich asking me to assist in the planning of Her Majesty Queen Elizabeth II's Diamond Jubilee Commemorative Medal presentation. This was something I wanted to do since I was notified that the person Council had nominated as well as the one that I had personally nominated had been chosen for this prestigious honour. I had thought of organizing something at City Hall but Mike had a better idea. 'How about the lawn of the Court House, we could go into the court room if the weather turns", he suggested. Mike is the consummate planner. His attention to detail is superb. He envisioned something formal with the Three Sisters Mountains as the backdrop for photos. Mike and I and the Cam, the City director of Leisure Services, head to the Court House to scope out the best spot. Plans are made for linen covered tables, flowers, cake and refreshments. "We must have singing of Oh Canada, and one verse of God Save the Queen, and there is not to be any parking of vehicles on this side of the driveway," Mike states as we look around. I'm used to planning in detail; I haven't worked with a man before who has an even greater eye for minutia. This was going to be fun.
The weather is hot every day for the week but during the night of the coming event I awake to rain beating down. I'm dismayed but by six thirty that morning the ground had dried and by ten thirty the grass was dry and sun was shining brightly. Chairs for a 110 ten people were fanned out in front of the podium. A side table held medals and certificates. Four flags, two Canadian, a BC and City one fly in the breeze providing formality and ambiance. Special seating for presenters delivering citation for each recipient was in place. Seating fills up and many more people are standing. Family and friends of the recipients have gathered to witness the honour about to be bestowed on them. As MP David Wilks circulates Mike positions the two RCMP officers looking handsome in Red serge. Fire Chief Shawn Ivany and Fireman Brendan Morgan are also present. Mike dons his suit jacket and goes over to the podium to formally greet everyone and give a short presentation as to the reason why we are gathered. The lovely Morgan sisters stand ready to assist with the presentation. Young Emma Fyfe sings the national anthem beautifully and receives a resounding round of applause. Mike calls on Chalice Walker to deliver a greeting in French. As she is finishing the church bells begin to peal. I introduce Mr. David Wilks who provides information on the medals and also reads a statement from the Queen. "This medal has been created to mark the 60th anniversary of her Majesty's accession to the throne. The medal serves to honour the contribution and achievements made by Canadians from all sections of our society and community."
Special pins are presented to eight individuals from the community and new flags are presented to the Hosmer Fire department, RDEK, Fernie Legion, Fernie Search and Rescue, Elk Valley Hospital, City of Fernie, Fernie Fire department, Fernie Chamber of Commerce, and Tourism Fernie. The medal presentation now begins. First is Bernie Pulsifer who is introduced by Mike as someone who has also contributed to the community and who was voted "Miner of the Year" by his peers a few years ago. Bernie reads the citation for Mr. Fred Gietz who is a highly respected educator, volunteer and responsible for Judo classes being held in Fernie for decades providing youth with this valuable service. He presents Fred to MP Wilks who shakes his hand and pins the medal to his lapel. I get to present flowers to Mrs. Gietz who is standing next to him. The photographers take photos and as they sit down and presentations are in alphabetical order Councillor Phil Iddon is next. Mike speaks of Phil's record of volunteerism in the community especially the many years of heading the Ghostriders Hockey team. Phil reads the citation for Frank Lento who was born and raised in Fernie, he is one of those people who shuns publicity for what he does. Frank has volunteered on a local, provincial, national and international level in hockey. He is responsible for the amazing playgrounds at the elementary schools in the valley; his interests are varied and wide. He is a retired educator but is still involved as chair of the School Board of our district. Frank comes up holding his wife's arm. Mr. Wilks pins his medal and I give Maureen the flowers. Next is Keith Liggett, Keith is the person who initially brought the writer's conference to Fernie. He is still heavily involved with the arts as a volunteer and participant. He reads the citation for Fernie native Mary Menduk. Keith is visibly moved as he reads about Mary who is an educator, writer, artist extraordinaire, poet, and advocate for health care. Mary has her medal pinned by Mr. Wilks and I get to give her a big hug as I place the flowers in her arms. Local lawyer Gordon Leffler reads the last citation. Gordon is also one of those volunteers who like to keep in the background. He is involved with the Golf and Country Club and most recently with the fundraiser for the STARS service. He reads the citation for Heiko Socher, mentioning the interest in skiing and his accomplishments with the ski hill and also his philanthropy. He and wife Linda donate their own money to help people achieve dreams they otherwise couldn't. One young woman was able to compete in three Olympic because of the financial assistance they contributed for many years. They donated money to complete the Chamber of Commerce building; they have assisted others in business projects. Heiko has created many mountain hiking trails.
These four individuals Fred Gietz, Frank Lento, Mary Menduk and Heiko Socher have contributed so much to our community and the people over the years that it would take much more than one article to list their activities. Suffice to say that Fernie is very fortunate to have this calibre of people living and contributing to our community. What needs to be mentioned is that for each one that allows recognition there are numerous unsung heroes that work and give of themselves to help others without us even knowing, and to those I salute you and thank you because you and our four recipients are what makes Fernie such a great place to live.
As Mayor I want to express my gratitude and thanks to the City of Fernie employees for setting up, Cam Mertz and Sharon Switzer for their assistance, Emma Fyffe, the Morgan sisters for doing a great job, Chalice Walker, RCMP members, Fire Chief and Fire Department, Butch Coultry for ringing the church bells, Bernie Pulsifer, Phil Iddon, Keith Ligget, Gord Leffler, Raven Eye Photography's Todd and Martina, Wilma Crossdale and MP David Wilks and all the people that attended and helped in any way to make the day such a special one. And also a special thanks to Mike Delich main organizer of the event, it was a pleasure working with you. Sincere Congratulations to Fred, Frank, Mary and Heiko. You make Fernie proud.
Posted by admin in : News ,

add a comment
Growing up in Fernie lush gardens were commonplace. Everyone grew vegetables in the back yard and people like my father rented space from the City's empty lots to augment their own property to grow even more potatoes, carrots, beans and peas. On the corner of Third Avenue and 13th Street the entire back yard was filled by tall blooms of gladiola resplendent in every colour imaginable. Mr. Sawyer, the owner and gardener won awards each year for those beautiful blooms. Back in that day Fernie held an annual competition where people brought their best offerings to be judged.
This year a competition was organized by the Fernie Chamber of Commerce. Manager Sarah Parry says that the "Chamber working with the City's Decorations committee and sponsored by the Free Press and supported by the Fernie Garden Centre is committed to fostering civic pride, environmental responsibility and beautification through community participation and the challenge of a competition".
I was one of the four people chosen for the difficult task of judging the 19 entrants. It's amazing to discover what lovely gardens people have behind their homes. There were six categories with specific criteria for marking. For instance color scheme, number of plants, suitability for the location, special features, good quality, cultivation and maintenance, mulching, use of pollinators, compost heaps, minimising demand placed on natural resources and any harmful impact on the environment.
Andrea, Marie, Coco and I had a full day of exploring gardens some as different as night and day and so difficult to place in the same categories. A couple in the airport area had a root cellar in their back yard to store vegetables over the winter and a wonderful array of plants in neat rows. I haven't seen a garden like that since my father passed away I commented to the owner.
Parry says the spirit of the community involvement is what achieves great rewards". I agree, we checked out fantastic floral plantings in bright colours on business fronts all over town and on the Ski Hill. Regardless of the short planting season it really makes a difference to our town to have flower displays that enhance the gorgeous natural surroundings we are so fortunate to live in. It really does foster civic pride to have visitors admire the hanging baskets downtown that add so much colour to the street.
Colourful blooms make people feel happy and it increases their positive experience of the visit. I want to commend the many businesses and homes that have participated this year. I hope that people will be encouraged by those that entered the competition. I believe each one of those that did deserves to be recognized not only for their beautiful yards and gardens but for contributing to the beautification of our town. Congratulations to those that were chosen as winners and congratulations to everyone who entered.
That evening I was invited by MP David Wilks to meet a delegation of Korean government people. Mr. Chae, chair person of the Wonju City council, Mr. Park, vice-mayor of Wonju, Mr. Jeong, Public relations office, Mr.Kim, tourism disvision, Mr. Leen tourism division and interpreter and coordinator from the public relations office Eun-Suk Jeong.
This group was in BC to discuss twinning with Cranbrook and also to meet dignitaries and visit the region. They were very engaging although not fluent in English. It was obvious that most understood a lot of the language although reluctant to speak for fear of pronouncing the words incorrectly. It was very interesting to see photos of the size of and elaborate office space the vice-mayor had.
Through thee interpreter the Chairperson also explained the differences between City Council there and here. They have a chairperson, a mayor, vice-mayor and councilors. Each one of them has an office with a chauffeur. I leaned over to Mayor McKerracher to joke that I thought we were living in the wrong country and looked up to see that the chairperson was smiling at my words. It was a great evening interacting with this group, at the end of it we were invited to visit Korea. I imagine they will be back to Fernie way before I get to Korea but then again one never knows where life will take you.
Posted by admin in : News ,

add a comment
Shelley Lynch may be from a small Canadian town but there is nothing small about the talent this singer-songwriter has been blessed with.
When the album "Walk through Life" came out in 1996 Shelley was described as having a clear voice and upbeat style. The style continued in the next album "Dream Big," a collection of songs she wrote and performed that exploded with lyrics as honest and as personal as life can get.
Shelley poured heart and soul into this album building a profound connection to a growth process that began in childhood and continues on to the present, always "dreaming big" throughout life, striving to make her musical vision a reality.
"Young and foolish, I've been through it all", she croons on the title tune. In another she says "Life can get you down, but you can still smile. If you look back what you see may just hurt you, plowin and cryin till the cows come home, now and then, crying plowin and cryin songs".
Shelley, an attractive blonde, was born in Fernie, British Columbia, fifth of six children of longtime residents Frank and Mary Lynch.
They were a business-orientated family with a deep faith and a strong love of music that led to dedicating part of their living room to drums, guitar and organ giving the family ample opportunity to sing and entertain together.
By age ten Shelley was playing guitar with older sister Kim. At 12 she wrote her first song titled "Spring." In a high school competition that included teacher contestants she performed an original song that got her the top prize. This win served as the impetus to bolster her confidence to perform publicly.
Shelley loves to write, sometimes spontaneously producing a song in minutes. Songs picked for distribution by RDR Music in Toronto realized some success at home but real triumph came when the album reached number one on the charts in Denmark, Holland, Sweden and other European countries.
Incredibly January 1998 saw her song "Walk Through Life" at number four on the charts in Holland while Shania Twain's tune "Man, I feel like a Woman", was number ten.
News that three of Shelley's songs were in the top six of charts in Denmark and Holland spilled exciting ideas and thoughts in her mind that had her head spinning for days.
One dream realized was attending the Canadian Country Music Awards held in Calgary where she met famous stars. Another was performing live on Cable TV and on the Nashville North stage during Stampede Week in Calgary, getting great reviews by the local press.
People celebrated her success and predicted a bright future. However without a record label to market her music Shelley took the independent leap to create CDs under her own label Lynch Records. Les Bolen of Lizard Mountain Music in Jaffray produced, mixed and engineered the selections. Shelley and Bolen work well together and he knows the sound she wants to achieve. Musicians included steel guitar by Ollie Strong of the Tommy Hunter show, fiddle by Gordie Merrill of the Edmonton Symphony and Gordon Clark of Cranbrook on keyboard. Being independent is difficult but if successful then it's easier to attract a label. Shelley is aware that talent is only a small part of success in this business. Management, direction, image, persistent determination and a record label are the true requirements.
For fifteen years Shelley instructed and trained as first responder, she was Captain with the fire department in the Jaffray/Baynes Lake area where she resides. She let this interest slide during "The Dutchman's Garden", a home delivery business of organic products and produce she and Frank managed and owned that served customers in BC and Alberta.
A couple of years ago she threw in the towel after struggling for nine and a half years to make a success of the endeavour. The Dutchman's offered the only certified organic produce available but Shelley's promotion and story of how the business came to be proved so popular that local grocery outlets offered competitive products. Downturn in the economy coupled with the competition and stress of the physical and clerical work caused her to say "That's it; I can't do it one more day".
She took a month "Getting my thoughts in order, eating proper nourishment, cleansing, regrouping and preparing to get over the loss of the Dutchman's. It was either fight it or get over it, reality is that I had to go with it, go with flow." Shelley recognized that despite how much heart and hard work she and Frank had put into their business it was time to let go, "No regrets, we learned a lot " she says. Frank went back to his old job in the Tembec Woodlands Division, but there was the question of where she was now going. The answer was easy, throw herself into something she knew well. She signed on with Janie Dickinson of EMP Priority Action First Aid and trained for the advanced ticket as emergency medical personnel, took another course in urine analysis, took a first responder level three course, in the meantime she was instructing at the fire department and working back at the Line Creek Mine, instructing first responder courses and evaluating first responder instructors, recertifying her ticket in surface mine rescue, "Doing so much was my way of surviving" she says. It also provided no time to think about music.
While pregnant, Shelley was putting together a deal with Miles Goowen of April Wine fame, to procure mechanical rights to the song "Like a Lover, Like a Song", when she felt a lump on the inside of her left knee. Not wanting to put her unborn child through chemical treatment Shelley kept the lump a secret. Those months were "hell" she says as she points to a long scar and adds that during therapy and convalescence she took time for a "Good break, to think". The song "Let Me Stay" was written during that bleak time.
A couple of years ago Shelly's CD caught the eye of Jerry Duncan of Jerry Duncan Promotions from Nashville. Duncan has worked with serious talent jumpstarting careers for big stars such as Tim McGraw, Toby Keith, Martina McBride, Brad Paisley and Alison Krauss.
Duncan is highly respected in Nashville, successfully promoting 60 number one hits; his marketing of Shelley's single Plowin'& Cryin' resulted in Shelley's music finding its way on the top 100 on the Music Row Charts and also on the Canadian charts.
The "Dream Big" album released internationally got lots of attention again in European countries and the "Plowin & Cryin" single released to radio plus being distributed on iTune and CDBaby.com, myspace.com, payplay.fm and trade bit MP3 download market place got Shelley lots of attention.
Today, Shelley has organized a personal office in her home, she has literally covered the walls with framed certificates dealing with her work as a paramedic, first responder, supervisor open pit mine rescue, audio metrics, business school, even the first cheque for royalties from Socan for air play of songs and her high school medals in sports.
She says she has done this as a form of encouragement to "realize you can achieve tangible things, it just takes dedication and time. Everything is in one room, only for me to see, not for anyone else to."
Shutting down the business was difficult but she says emphatically "I'm not done yet, I count my blessings each day. When my songs were on the chart of Music Row I really enjoyed the moment, when it's gone you have to remind yourself, you have come this far, now you have to take it to a new level, we are all born with a gift, it's wrong not to do what I'm gifted to do, I asked God for a sign as to whether I belong in music, the phone rang and it was my sister-in-law from back east telling me that my song Dream Big from 2007 was playing on Canadian radio, for it to be still playing that was just amazing."
Shelley has persistence, a positive outlook and a desire to give it another go. She knows the music business needs to be balanced with her family life, but she says her sister Cathy Follet has lit a fire under her. Cathy knows her sister well and she believes in her talent.
Shelley has now joined forces with her talented daughter Sadie to form The Lynchs. This spring they recorded songs in Nashville that aren't yet ready for release. The duo sang publicly for the first time at the Arts Station on Wednesday July 11. They were accompanied by Little Sand Creek, a band with lots of talent in its own right. The duo was greeted by much enthusiasm by the large group of people that came out to listen to them perform. If hard work and ambition is any indication this daughter/mother team should do well.
To join the Lynch fan club and for booking information write Lynch Records, Box 342, Fernie BC V0B 1M0
Posted by admin in : News ,

2comments
Residents and guests at Lilac Garden in Sparwood wait patiently for a visitor to arrive. It's five o'clock on Sunday, July 8 and the server begins to set down plates holding hamburger topped with thin slices of lettuce and tomato and sides of potato and oriental salad. A rustle is heard and MP David Wilks enters the room accompanied by several others.
The Honourable John Duncan, Minister of Aboriginal affairs and Northern Development and MP for Vancouver Island North, fiancée Donna Richardson, Laura Smith his Policy and Regional Affairs Advisor and Cindy Wilks are welcomed by Mayor Lois Halko. John Duncan was first elected to the House of Commons in 1993. He has served as Pacific Region advisor to the Minister of Fisheries and Oceans, was Parliamentary Secretary to the Minister of Indian Affairs and Northern Development, Federal interlocutor for Metis and Non- Status Indians, and Minister of the Canadian Northern Economic Development Agency. He has held opposition critic positions that include Indian Affairs and Northern Development and International Trade and Natural Resources. He is a graduate of UBC with a Bachelor of Science from the Faculty of Forestry and was employed in that sector before entering politics.
Minister Duncan is a guest of MP Wilks to "Welcome him home to his roots", says Mayor Halko. It is also opportunity to connect with seniors who have recollections of his family. Speaking with Councillor Fraser and Mayor Halko Minister Duncan says "My grandfather ran the bar in the Michell Hotel; my grandmother ran the dining rooms and the hotel rooms. Grandfather was 55 when dad was born, last of his siblings. Grandfather was born in 1864 in Scotland. He worked in Pennsylvania, Alberta, BC and China. He was superintendent of a coal mine in China and also a policeman in Shanghai. He came to Canada and dad's sister Margaret was born in 1908. Morris Duncan was my dad. When he moved to Vancouver he went from having meals in the hotel to living with his sister who was 19 years his senior, she was a defacto mom for him. Mom was a teacher so was dad, they both came back for the 1980's reunion, he got up and gave a speech, no preparation but he was very funny." Fraser comments that "He remembered the community very well".
Duncan is soft spoken with a shy, gentle manner that belies the position he holds. He's clearly sentimental about his roots. He continues reminiscing, asking if Frank Mitchell was present. When told that Mitchell was deceased he seems genuinely regretful. "I remember Frank as principal and Mrs. Bolkaren, my teacher. I remember when that house burned down also the Venetian Hotel; I found some nickels, some money in the ashes. Then the Ice Arena burned, I found a piece of melted aluminium, blue with craters, from the Natal Arena, I kept that for years, I think I might still have it". The tone is wistful, he continues, "Dad organized, coached, refereed and built the ice on Michel Creek, that's where I learned to skate. Only place where you played with a white puck on black ice. Mom said that wherever there was men working you would find me, I remember the men playing bocce down by the Kootenay Hotel, men drinking and then throwing their money down. I remember Mr. Major the banker and Mr. Sofko the drugstore owner". Councillor Mackie leans over to say "That's where we got ice cream." Halko says "Yes, Freddy the barber, he was spotless; it was a nice hotel back then". Duncan concurs, "it had white linens'. Edgar Beech, whose sister was married to Duncan's uncle leans across to say "Do you recall when your dad overhauled the car motor in the house?" Duncan responds "I don't remember that but I do recall the bocce courts by the Kootenay Hotel." Beech continues "I worked for forty cents an hour. There was one court to start, then two. Papa, that's what we called him, was going to build a theatre but instead he put in bocce pits."
MP Wilks stands to formally introduce Duncan. "We are honored to have Minister Duncan who lived here before I was born, that was a loooong time ago. His dad was the principal of the Natal school." Wilks draws a huge laugh at his joking words. Duncan moves from table to table reminiscing with the many residents who remember his parents. He says that both his parents and his uncle Bill were teachers. By the time he came along his dad was ensconced as principal. He talks about his first day of school, "I was given a ride, the next day they found me playing in the cinder piles by the coke ovens, I didn't know I had to go every day.
Highway three used to be the TransCanada Highway, Natal was a very significant place, I remember Trites-Wood, everyone knew everybody, parents weren't worried to let you go out and play for hours. I spent my first eight years, the most formative years of life here, we never moved to Sparwood, we went to Kamloops for a year and then to Vancouver. Mom is 93 and still lives in her original home with a nephew and his family. When I visit there are four generations in the house. I remember our little white house here with a steep staircase and lots of cats. My older brother Jim is deceased, we're going to bring his ashes home to scatter behind the Michel Hotel area." Duncan's tone is audibly emotional as he speaks.
Halko presents Duncan and his companions with gifts. Rosalie Fornasier of the Historical Society presents him with a photo of his former home and a copy of his dad's speech in the Sparwood memorial book that elicited the comment from his fiancée "Did you see how he choked up on getting that? I had noticed and remarked to my husband that his feelings mirrored mine when I returned to my birthplace. To which he astutely remarked "But you found everything the same, he has only memories, landmarks, buildings all gone." For Duncan, memories are the only reality of the first eight years of his life. There is nothing concrete left for him and all the others who spent memorable years in Natal, Michell and Middletown. Wistful, fragmented memories, sometimes fleeting, sometimes real, sometimes as a vignette of imagination in the mind, but all the time so precious, so significant because truly those first few years of life are the most impressionable, the most life forming, leaving experiences indelibly emblazoned in heart and mind.
Duncan speaks with Valli Quarin who was secretary to his father for nearly four years. They mention climbing hills to first flat, second flat, where horses were kept in a corral. Duncan says it was lots of exercise going up hills and down to the river, it was dangerous but no one worried back then. "I remember a car screeching to a halt right in front of me on the highway and mom screaming at me. I remember Wes Cheston, he had dad in grade school then dad became principal of high school and Wes had him again." Halko asks "remember Dr. Glasgow and Dr. Amundsen?" Duncan says" what about Prickles, and Tommy Krall, he is Diana Krall's cousin". The famous jazz pianist Diana and Tommy and Lois are related through their great-grandfather.
Duncan tells how he got a backstage pass for a concert and when he mentioned being from here she got quite excited and mentioned she knew Tommy. As Duncan peruses a book filled with photos he recalls other occurrences. The first years of life with families, friends and surroundings is an experience forever imprinted. It's places like Natal, Middletown and Michell, towns built on hopes and dreams, good times and tragedy, coal dust and coke ovens, forested hills and streams and an astounding number of ethnic peoples who managed somehow to always make life beautiful and enjoyable. And although those physical ties are gone and only fields flanking the highway are visible the ties of love remain discernible by the lingering effects on the people who once called those fields home.
Welcome home Minister Duncan.
Posted by admin in : News ,

1 comment so far
There are some things in life that never get old. One of those is the love we have for families. I make this comment because last week was grad week and never is there a time when family love and pride shines through brightly then at these ceremonies.
Last Thursday afternoon was the graduation ceremony for the Fernie Academy. Held outside on the Court House grounds it was a spectacular day of sunshine and blue sky. Even for me it was emotional to watch the seven graduates walk slowly down a grassy pathway to live piano music as families and friends sat with obvious sentimentality displayed on faces.
I was there in my mayor capacity but was very happy to witness the second year of graduates from the Academy and present a scholarship to Ryan Prince from the City of Fernie.
That evening was also the Fernie Secondary graduation banquet. I was asked by the parents to give the Blessing before dinner and that was something I was happy to do not as the mayor but as a parent as my grandson Brandon was part of the graduating class. I have had several graduations but never a banquet that had the entertainment that this year's grads provided. After dinner the evening began with the Isabella Dicken School Glee Club. Kindergarten and primary cuties singing and dancing so beautifully that it mesmerized the crowd. Students from the grad class had an improve act, others sang or played instruments, gave a history of the schools they had attended now since gone, spoke about their classmates and then had the entire arena in tears when they asked the parents of their deceased class mate Michael Voth to come up for presentations. A bench in Michael's memory will sit in the school so that Michael will never be forgotten. Everyone remembered Michael as being a smart, thoughtful, wonderful young man taken too early from this world due to a tragic accident.
The next afternoon was the grad ceremony and that is where I put on my mayor's hat to give the message from the City as well as to present City scholarships to deserving students and the youth achievement award to Jessica Teeple.
In my speech I commented how it seemed only yesterday that they were in kindergarten. I told them never to be afraid to try anything new because of what others think of them and not to get frustrated when things don't work out perfectly, that if they failed it would teach them perseverance and strength but most importantly that as long as they did things honestly and with integrity they are winners in the eyes of the most important person in the world, themselves. I ended with a quote from famed writer Walt Whitman "The strongest and sweetest songs yet remain to be sung" so may your future be full of the strongest and sweetest songs in the world."
The evening wouldn't have been the same without watching the grand march. These kids had a fantastic time dancing and marching. Particularly poignant was the one grad girl at the end of the line carrying a large photo of Michael and also all wearing hats in Michael's memory.
The week was even busier as my daughter Julie and her husband Paulo came home to celebrate thier 25th wedding anniversary. This was another emotional time as my daughter finished chemotherapy just a few months ago. While she was recuperating between the awful side effects of the treatments she planned a celebration with intense attention to detail. The favours, flowers, silver linens, candy bar, dessert bar, decorations and food were all perfect at the dinner held at the Best Western Lodge.
A renewal of vows was performed by Father Bart at Holy Family Church in front of family and friends.
Entertainment was provided by the newly formed mother and daughter duo the Lynchs who sang publicly together for the first time in Fernie. They delighted the guests by bringing CD's and giving them away. Sadie and Shelley with sister Kathy who is their manager entertained everyone by performing several original songs that Shelley has written and had success overseas with. This past spring the duo were in Nashville recording for Jerry Duncan, famed Nashville producer. If you want to hear them perform they will be at the Arts Station on July 11.
Of course the next day was Canada Day. Councillors Joni, Willard, Dan, Joe and I went to cut the 24 cakes that were there to help celebrate the day. Although a little rainy off and on all day hundreds turned out to listen to the music, take in the attractions and watch the spectacular fireworks. Special thanks to the organizing committee for another fabulous Canada Day.
Last but not least I attended the official opening of the new Fernie Transfer Station, located at 6000 Highway 3 (across from Brenner Road). This facility was years being approved and I congratulate those involved in the process.
Enjoy your summer! (click on images for larger size)