For the first time in years, I missed opening day. This year, I simply wasn't in a hurry to ski the early season snowpack. I didn't want to bother with the crowds. I wanted simple. I went up Tuesday.
As always, I was a little apprehensive. I don't know where it comes from, but I hesitate the first few runs. This year more so, maybe because last year I didn't ski much. I broke some ribs early and then tore my rotator cuff. Not the best of years. My feet always complain about the boots after seven months in sandals and runners. I wonder if I'll remember how to turn (like that's going to be an issue after 45 some season passes).
So carrying all this self-doubt and baggage, I wandered up to the hill.
It was easy. Turn left. Turn Right. Stop. All good. I remembered. (Duh)
The lifties this year seem to be exceptionally social. Really fun. I racked up the laps talking here and there with them.
I picked one point for part of each run and thought about it. I drilled it until it was second nature again and then went to the next. No order. Simply, "Oh that's uncomfortable, let's fix it."
Reaching with my pole plant. Stepping into the turn. Rolling my ankle in to feel the edge gripping on the hard pack. Steering, pointing my knees into the turns. Riding the arch of my foot all the way through the turn, all the way. Make short radius turns. Let 'em roll and carve long radius turns. And so on.
As the runs accumulated, I became at ease. After two or three runs, I was rolling. It was all good. Back on skis again. Nothing like it.
Then my feet started wanking. My shoulder was a little sore and I was done. One last thing to work on. To see that all's good.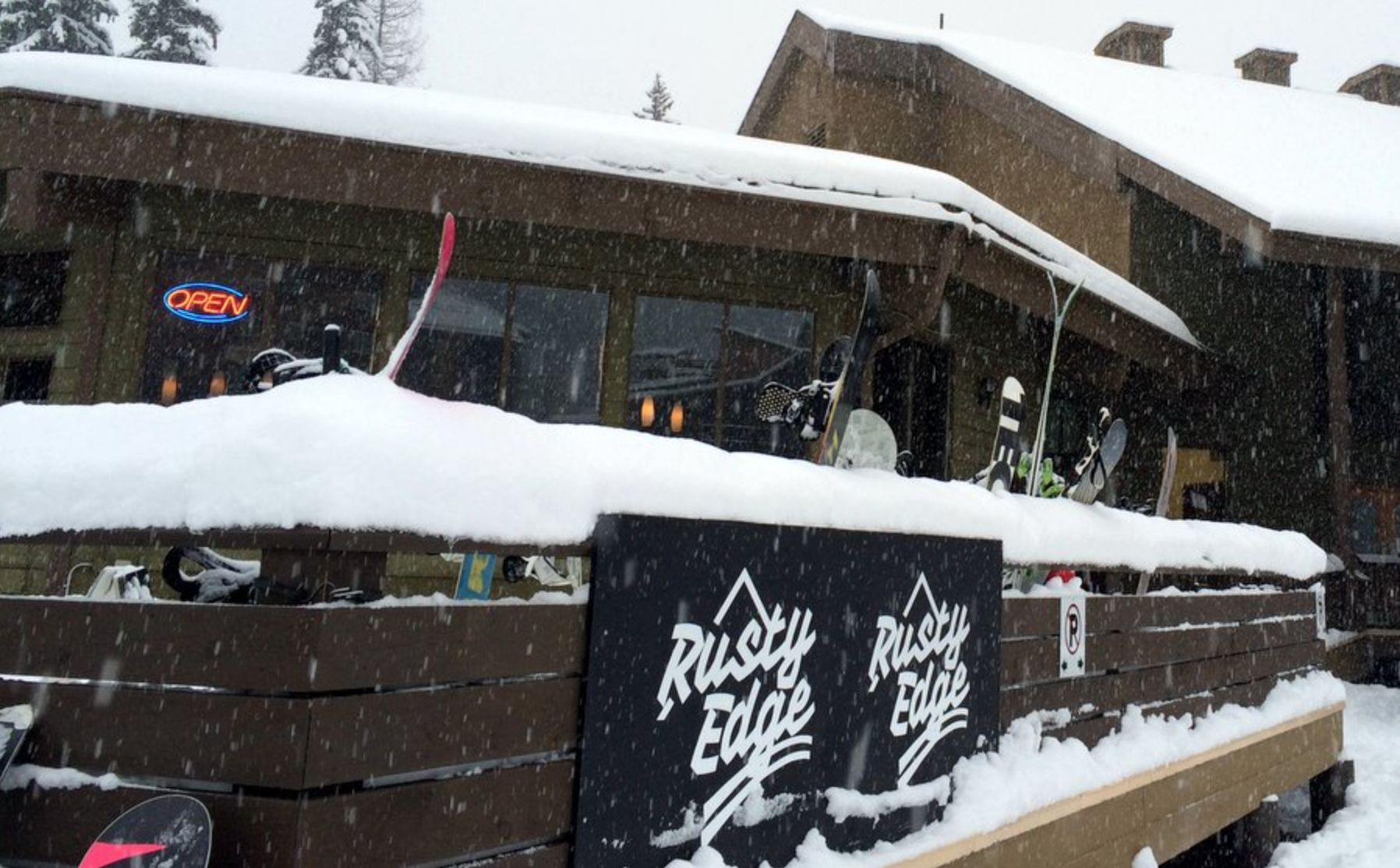 The Rusty Edge is still the place for that end of the day pint or two and a bowl of soup. There are new owners and they seem aware and intent on carrying on the tradition of great food and company.
Skiing…a beer and friends.
It's what life's about.