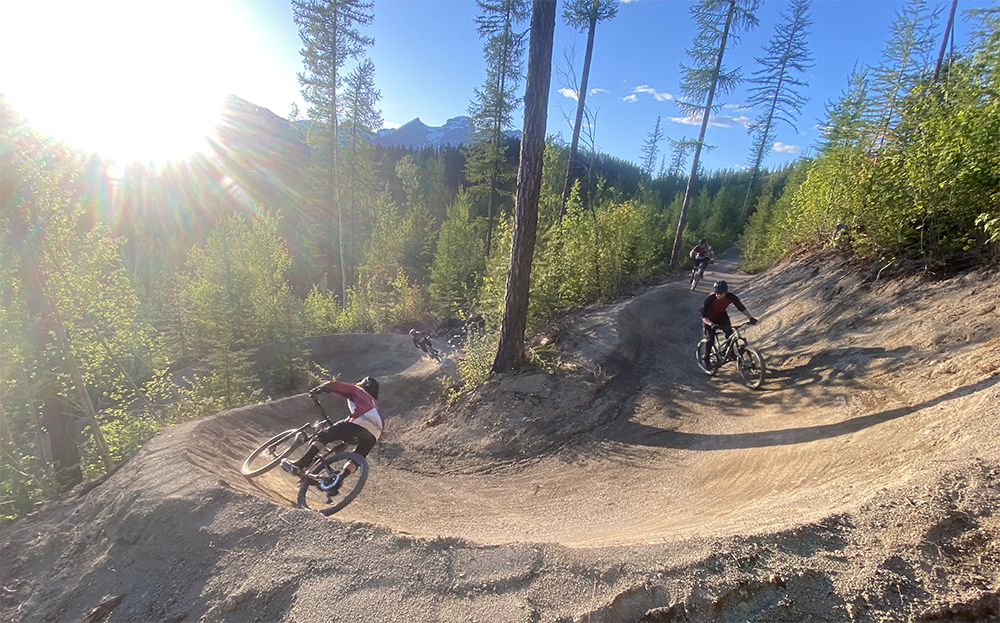 Trail Dogs is Fernie's new flow trail, with jumps, berms, rollers, and more. It is a ton of fun for all riders! This trail is easier than Contra, which feeds into it, so be sure to check things out before sending it. There are lots of fun transfers for those wanting to go bigger. It can be ridden from the top of Contra or on its own. This trail packs a lot into a short rip and will leave you stoked to ride it again! The trail should be popping up on Trailforks shortly.
Named in honour of all the good dogs who get excited when you put your helmet on, who shred harder than us, and whose love and joy make every ride special. We love you trail dogs.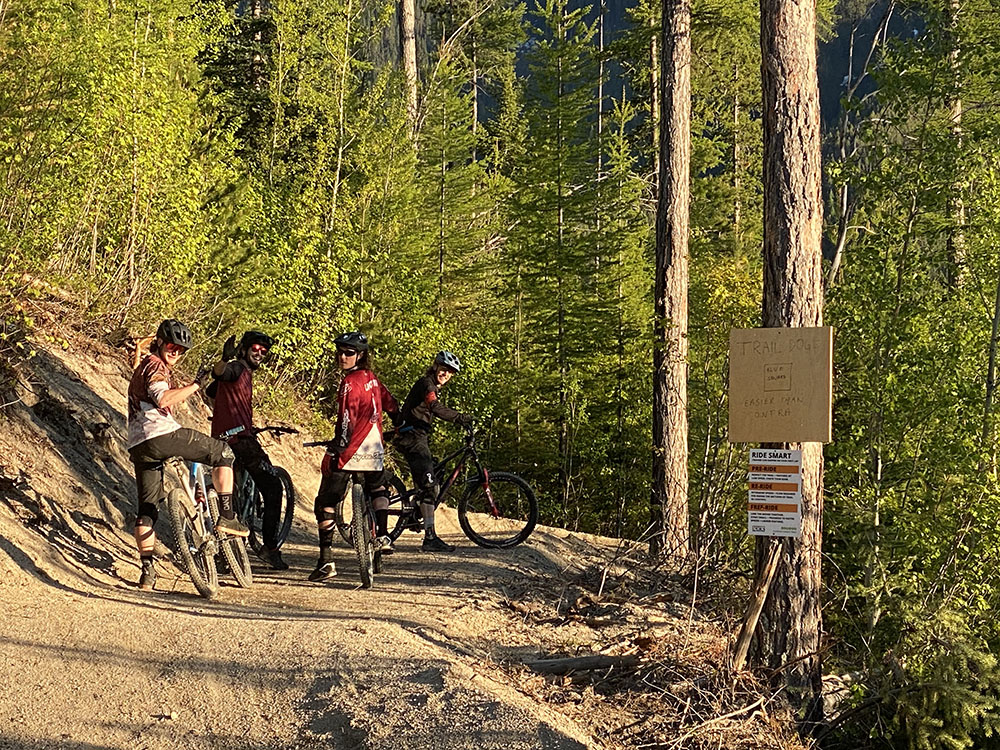 We are erecting a small kiosk at the trailhead to pay tribute to our best friends and encouraging people to add photos of their trail dogs to the display.
Big thanks to everyone involved in the project including the RMI funding, FTA, CanWel for land use and Lifetime Outdoor for building such a fun trail! Myself, Ross Roseingrave and Mike Kelly oversaw the project.
Rocks will continue to work their way out over the next few years and will need to be raked away. There are six rakes on Contra and Trail Dogs so if it's looking rocky people should feel free to grab them and rake away the rocks.
Trail Dogs is meant to be a hard blue/easy black trail. With jumps that are safe at speed but easier for people to roll thru compared to Contra. It has rollers that are fun to roll or double, it is great for progression with a lot of different ways to ride the trail. We didn't have a lot of space to work with, but we tried to pack as much in as we could into 650m.
We will continue to work on Trail Dogs and Contra to get them riding perfectly.
Fernie Trails Pass
The Fernie Trails Alliance manages the majority of Fernie's multi-use trails, and the year-round costs associated with them – from maintenance and trail building to the increasing costs associated with winter grooming. Generating enough funds is paramount to the success and sustainability of the Fernie trail network. Get your pass today.