Fernie's Fernival Festival is the best spring party at a ski hill there is, if I do say so myself. Here is my list of what you can expect
1. The best FREE Live Music
Fernie is known for bringing the biggest concert in the Rockies to the region each year, this April with a new twist we'll get to enjoy tunes from Daniel Wesley from White Rock and The Dudes from Calgary. With Daniel Wesley's alternative rock and The Dudes with their own blend of "soul music and 90's distortion", the best of B.C and Alberta will align to put together a rocking FREE concert for all ages at Fernival this year.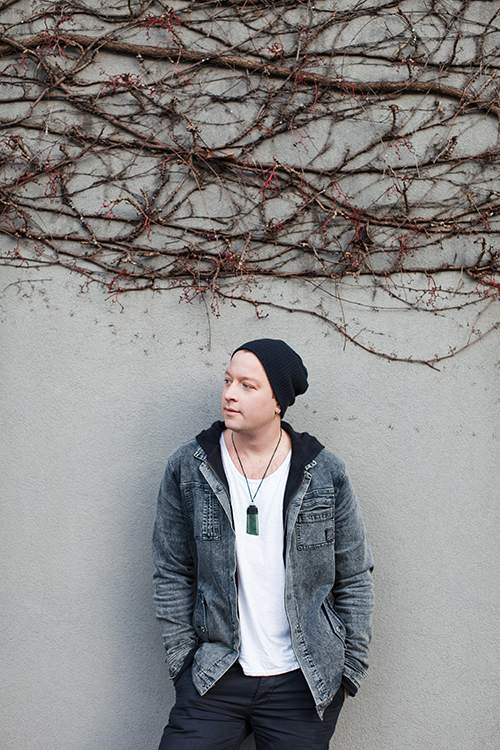 2. Sunshine & Smiling Faces Of All Ages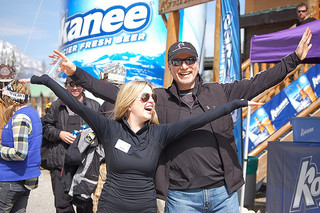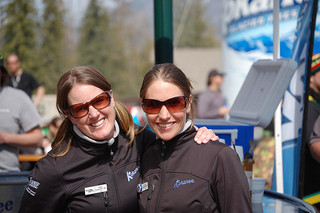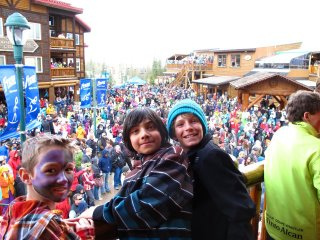 3. Surprise Characters
This event is in its 6th year and after attending all six, I've spotted everything from:
Glacier Girls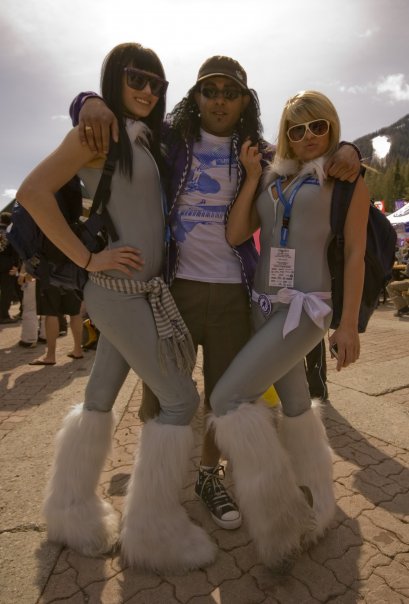 and Sasquatches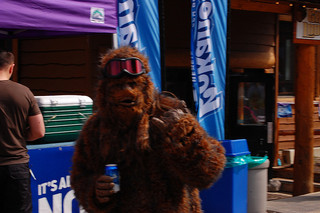 to Rastafarians
and…this guy….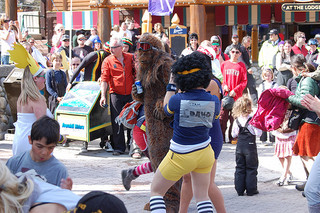 4. Toques & Bathing Suits
On Sunday is the Coca-Cola Slope Soaker, the true last day of the season sends it off with great costumes, bikinis and brave participants, as they try to ski/ride across our frigid pond. Trust me, this is one of the most fun events you can watch, check it out before heading home for the week!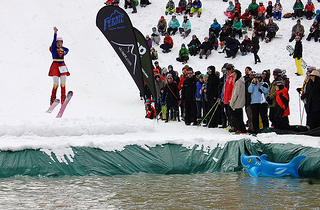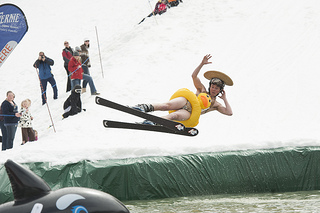 5. Guaranteed Good Times
Guaranteed

Good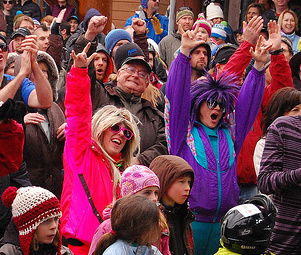 TIMES
!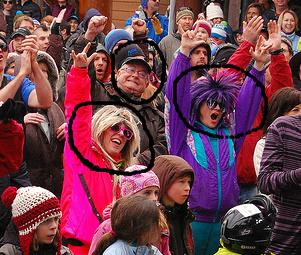 6. So this Spring, Stop and Fill Your Life with More Smiles.

Visit Fernie Alpine Resort for the annual Fernival and Slope Soaker and end the ski season Fernie style – Book Online or chat live with an agent or call 1-800-258-7669.
Join the Facebook Event.

By: Cali Sammel
@california1530