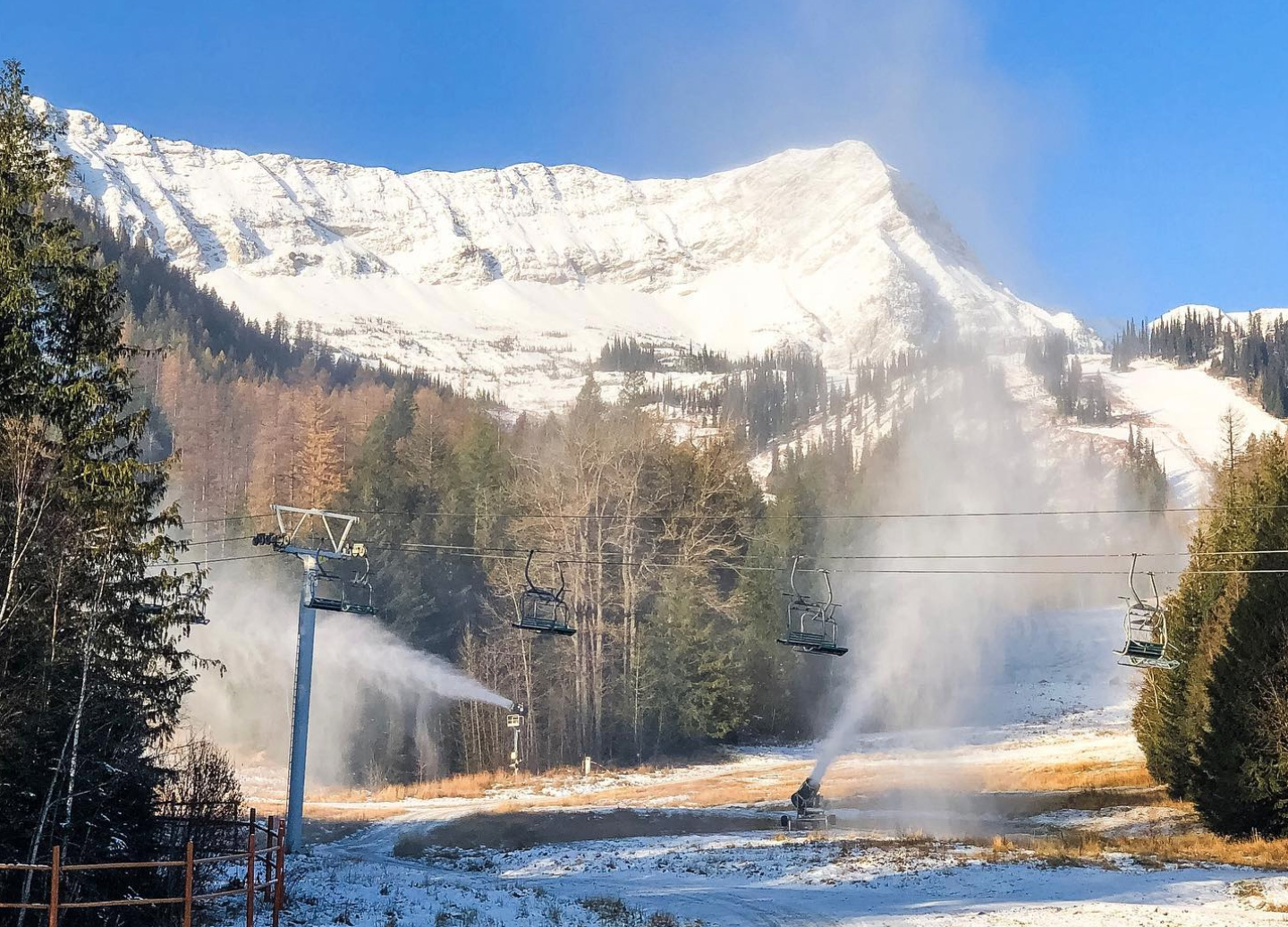 Fernie Alpine Resort has set their tentative opening date for the 2019/20 season as Saturday, November 30th and Fernie's skiers and riders are stoked. The snowmaking guns are firing and mother nature has been doing her share. This weekends Mogul Smoker will please the Griz and we're headed for another epic season!
Every year FAR makes improvements to their mountain operations and infrastructure and this year is it has been exceptional. Here are some of the highlights they've been working on for this upcoming winter season;
Every summer FAR have a team of staff dedicated to preparing the skiable terrain for winter. This year the Saw & Brush Crew were able to take alder and brush cutting to a higher level. The early season conditions will be incredible and some of your most loved runs on the mountain; Boom, Buck-shot, Surprize and Black Cloud will offer superior ski/ride experience.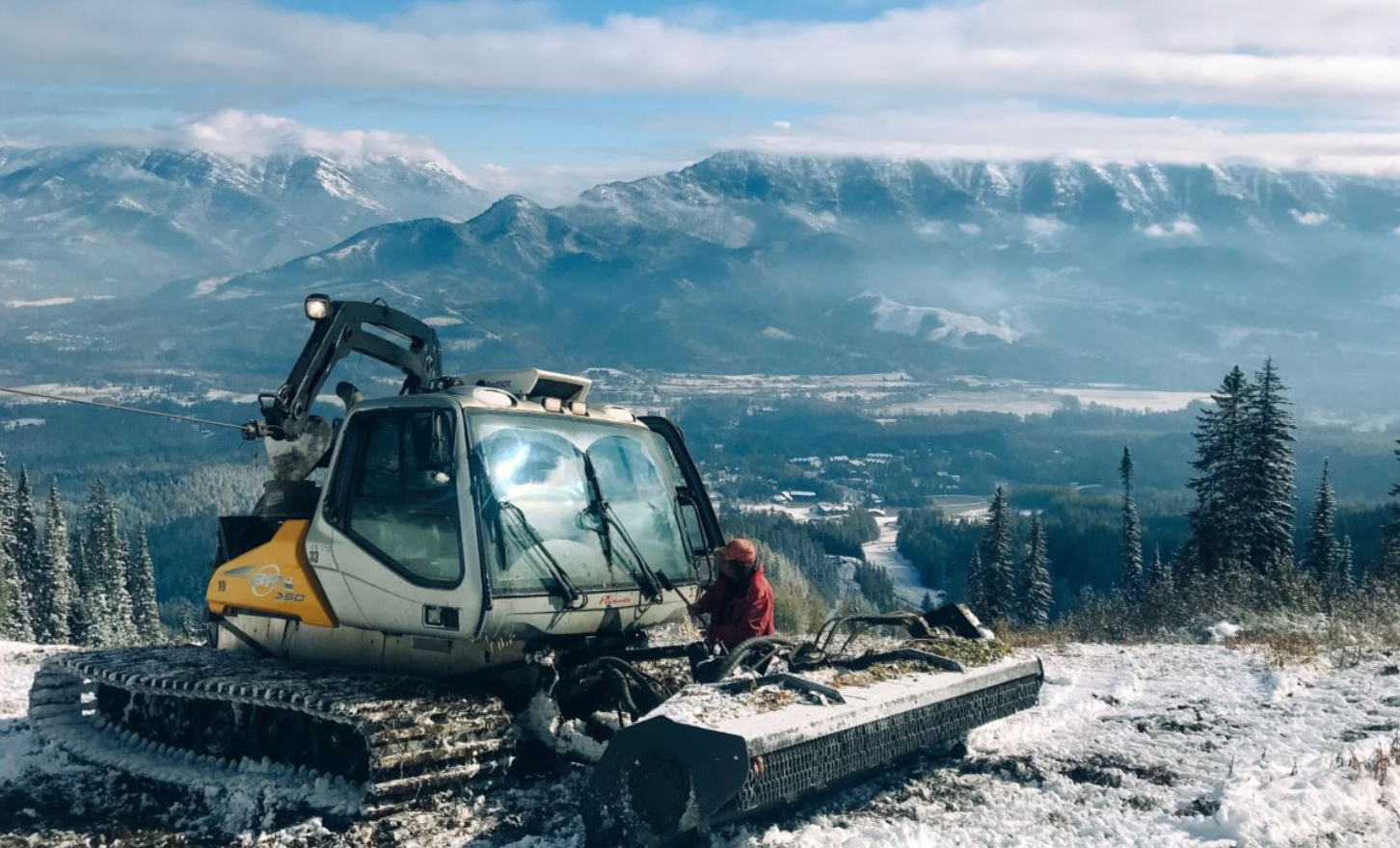 The most significant change is thanks to the FrankenCat! That's what they call the new mower-cat that was created at Fernie Alpine Resort. Their Vehicle Maintenance Crew have outdone themselves by constructing a machine that can tackle terrain that was previously unattainable.
Blair and Alina, their grooming/mower-cat extraordinaires, were able to cut every inch of mowable terrain across all 5 bowls. Thanks to the use of a winch, they were able to access steep terrain that has never been mowed before. This is exciting news! If you combine that with the work that our saw and brush crew completed over the summer, the alders didn't stand a chance. Fernie's early season conditions are set up to be some of the best yet!
Summer Brushing & Mowing
– cooler summer with low fire danger allowed lots of work to be completed by the FAR summer brushing & mowing crews
– summer brushing in key areas – Snake Ridge, Sunnyside, Boomerang/Boom Ridge, Currie Chutes, Surprize and more
– really successful mowing program – mowing every inch of "mowable terrain"across all 5 bowls, and with the winch-mower, hitting up steeper terrain that had never been mowed before
This work will set up the early season conditions to be some of the best yet!
Timber Chair Update
This summer the Timber Chair underwent a significant makeover. Major work projects included:
– gearbox from timber top was removed, rebuilt & reinstalled
– 2nd communication line 2.9km long and weighing 6 tons was installed
– new panels installed
The chair started test spinning in late September and load testing in early October. They are super excited to welcome the Timber Chair back for winter 2019/20!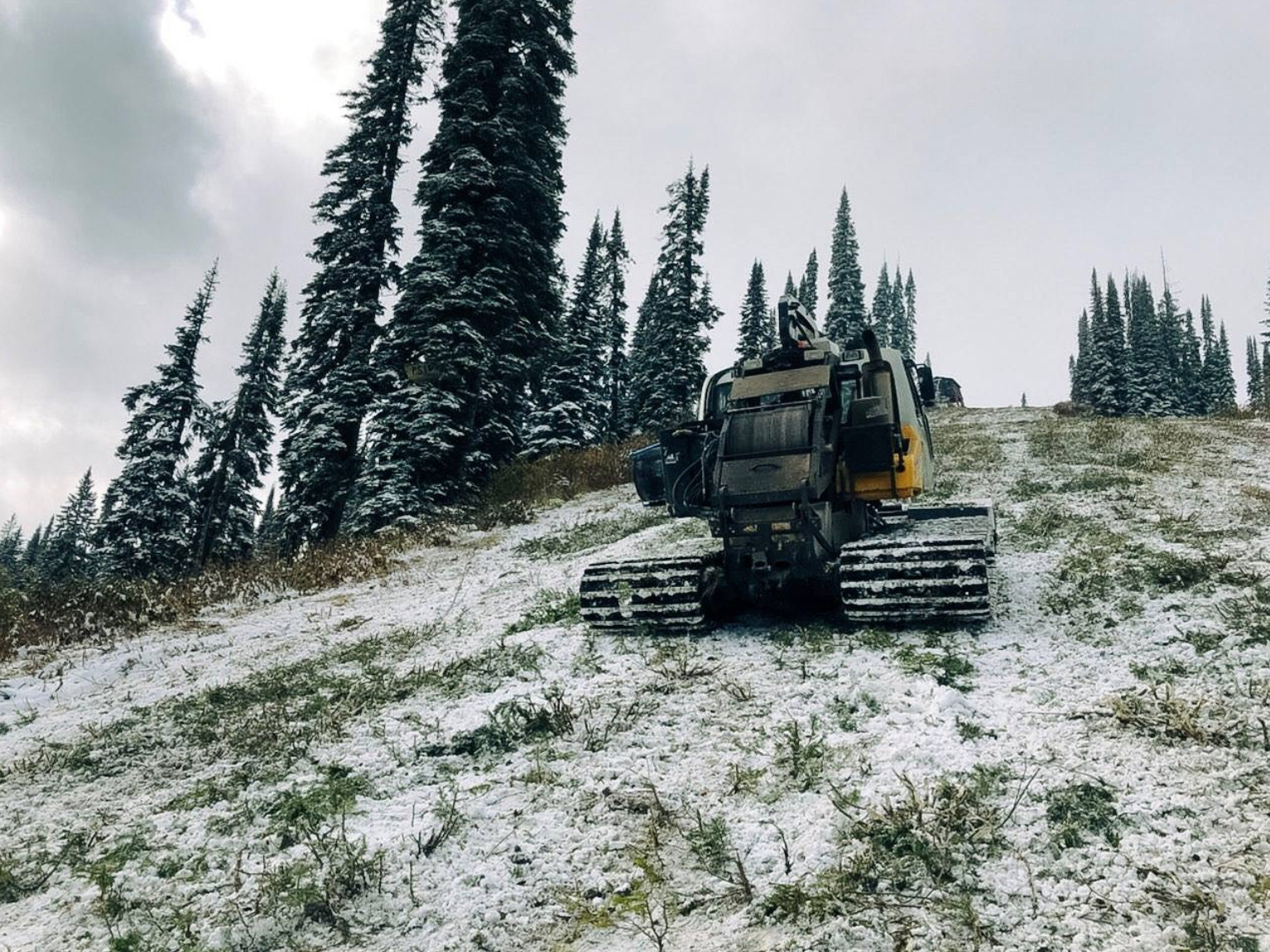 Runs that have been mowed:
Meadow, Silver Fox, Incline, Bambi, Downhill, Lower Bear, Elk, Emily's, Lower Cruiser, China Mite, Tuck Out, Lower North Ridge, Ballet, Lower Ballet, Lizard, Bear, Lower Kodiak, Bear Cub, Lower Linda's, North Ridge – winch, Upper Kodiak – winch, Bear Right, Bear – winch, Bear Ridge, Upper North Ridge – winch, Siberia Ridge – winch, Wallaby, Deer, Silk Trail – XC Short Loop, Lower Boom, Gilmar Trail, Upper Falling Star
Runs that were cut by the Saw & Brush Crew:
Sunnyside, Bomb Drop (upper Cedar Bowl), Boomerang, Deep Space, Buck Shot, Upper Suprize, Lower Suprize, Stag Leap – up to Megasaurus, Decline – up to Megasaurus, Skydive – up to Megasaurus, Griz Lift line (in between China Wall and Ballet), Incline Trail, Timber Lift line above Rock Landing to White Pass load, Black Cloud, Deep Sea, Currie Chutes, China Wall, Upper Puff
It's looking like another winter season for skiers and riders in Fernie!

Photos: FAR