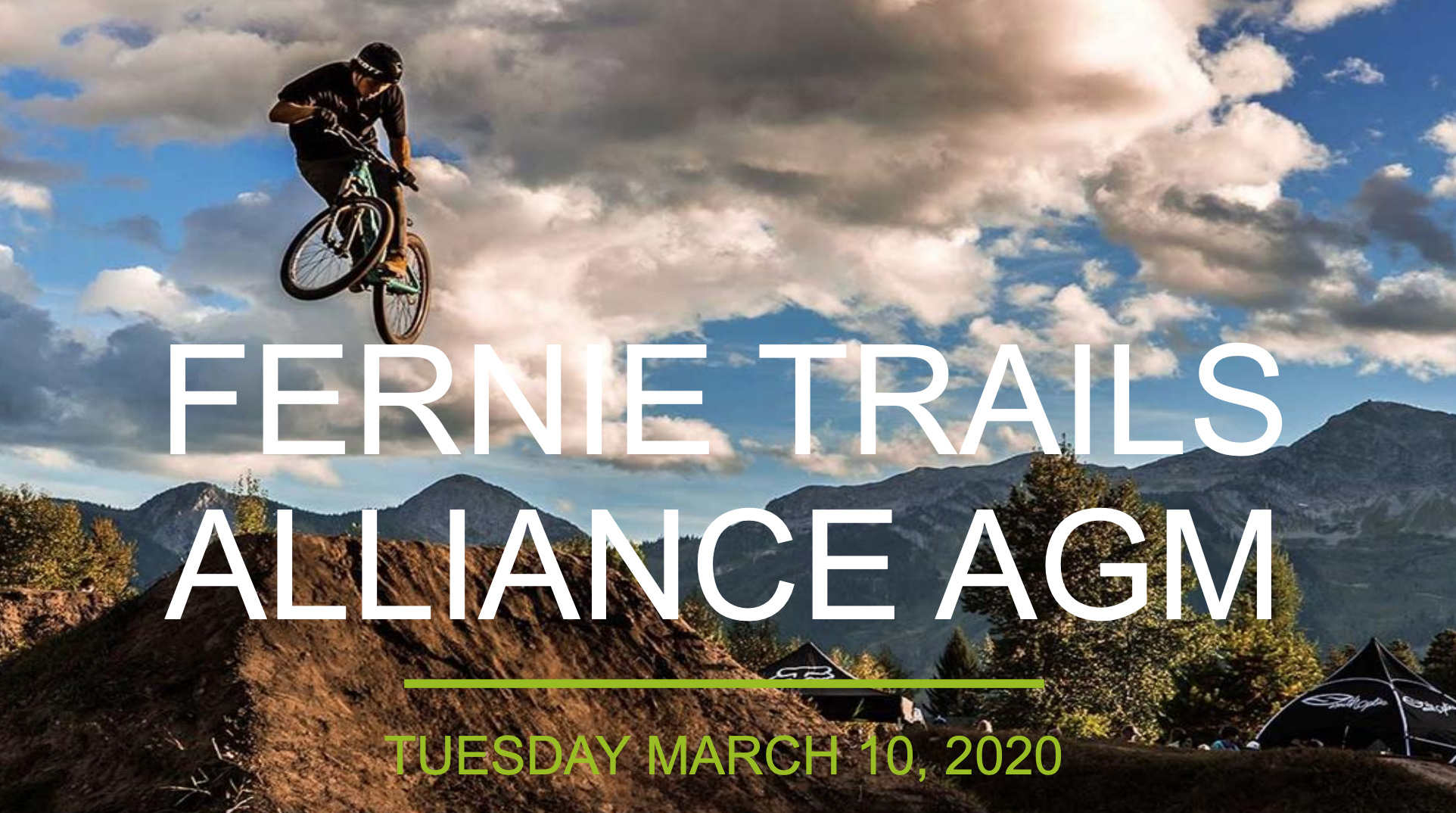 The Fernie Trails Alliance Annual General Meeting saw a packed house at the Seniors Center last night.
Trail users who didn't attend will be anxious to learn more about the Ridgemont Trail closure. The FTA reported on a February 28th meeting with the Ridgemont landowner, here is what they presented:
• We are in negotiations with Parastone and Ridgemont regarding the
Ridgemont lands.
• We are trying to get a Land Use Agreement in place.
• The discussions are ongoing and we are working as best as we can to
resolve the issue, given our volunteer resources.
• We have indicated we will decommission the incorrect section of trail
on Ridgemont lands, once conditions allow and with permission from
the landowner. Awaiting response.
The FTA is sharing their full 2020 AGM Presentation, view or download it here: FTA-AGM-2020
You may also reference and download their Mission Vision Values, Committee Structure and Fernie Trails Pass/Member Clubs info, here: FTA-Values-clubs-members
If you'd like to reach out the FTA with regards to volunteering opportunities, or have further questions, they instruct parties to contact their manager at: manager@fernietrailsalliance.com.
We wish the FTA success in moving their agenda forward for the benefit of the community and thank the directors and other supporters for their endless hours of volunteering to make a Fernie a healthier and happier town. Get outside and enjoy our trails!