On Saturday June 25 Fernie Alpine Resort opens for the summer. It's Fernie – go fast or go slow.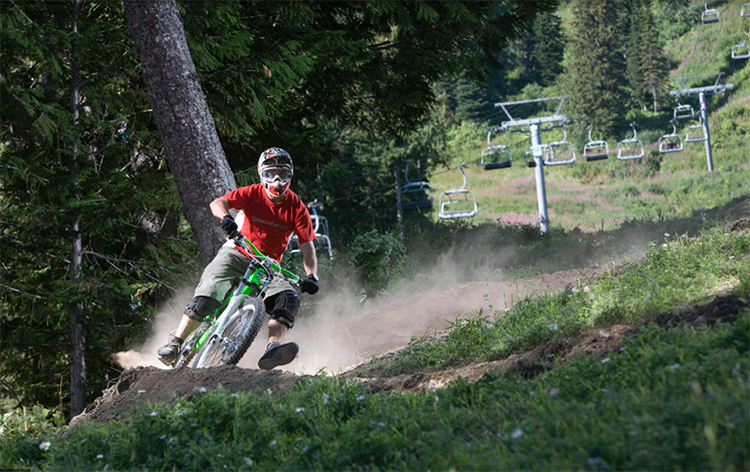 This is the seasonal emergence of the DH Rider, a beast that appears to be more kin to an an armadillo than a human. Beaked helmet, armoured arms, legs, chest and back all perched astride a bike that rips silently through the steeps of the upper mountain. A large number of these beasts will be riding the lifts and taking the twists and turns of the maze of bike trails on the hill. There are drops. There are ladders. There are bridges. There are rippin' straight a ways. And there are snaky birmed trails wending through the woods.
With over 50 trails from the gentle rolls of the Cedar to the challenges of the appropriately named TNT, there is a trail for everyone.
Pure DH Biker land.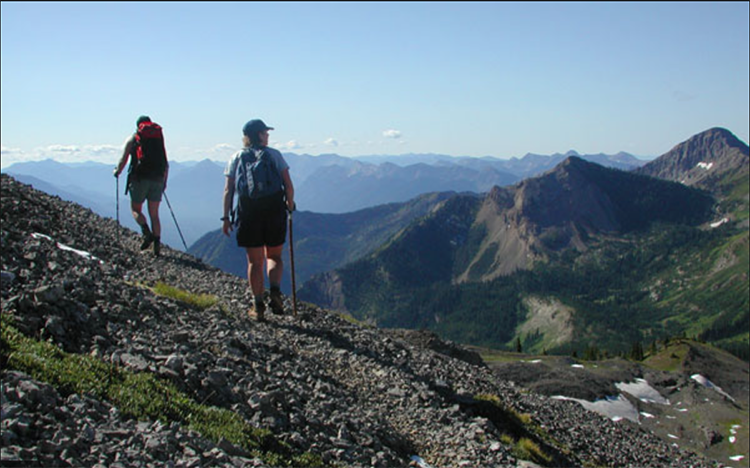 And to go slow? Take a hike. At the top of the Elk, the Nature Bob Interpretive Center guides short (15 minute) and longer (2 hours) hikes to help people learn about the natural environment of the hill.
For the more adventuresome, take the Timber to Lost Boys Pass and head up Elephant Head across the Ridge Walk, then down Snake Ridge. Spongy alpine tundra cushions each step. Purple alpine shooting stars dot the slope and brilliant yellow glacial lilies sprout at the melting nose of snowfields. Grey coarse limestone slabs break the green of the tundra. This is the alpine.
From the top of Polar Peak you can see forever and occasionally a Rocky Mountain goat or two.
If rolling our or stepping out on your own seems daunting, take a guide. Bike and Hiking guises work out of Guest Services (of course). They come fully equipped with a raft of stories and the ability to take you out and get you back.
This year FAR is offering a special seasonal hiking pass. Available until the end of opening weekend, this pass gives hikers one ride a day all summer. And it's a deal — $39.95 for an individual, $35.95 youth (13-17 and senior (over 65) and $29.95 child (6-12). A family is only $89.95 (two adults and up to three kids) Hiking only, no bikes.
The usual bike season passes and such are available on-line and at Guest Services with the Early Bird rates holding through opening weekend.
So head up this Saturday.
Go fast. Go slow.
But go. The view can't be beat.