There have been several cougar sightings at Island Lake Lodge in the past week. Island Lakes trails were briefly closed last week while two Conservation Officers surveyed the property in and around the sightings and it was determined to be unlikely that an animal carcass is in the area. It is more likely that the cougar or cougars were passing through the area.
Trails on Island Lake Lodge property are open at this time. Report any sightings at Island Lake Lodge by calling 250.423.3700.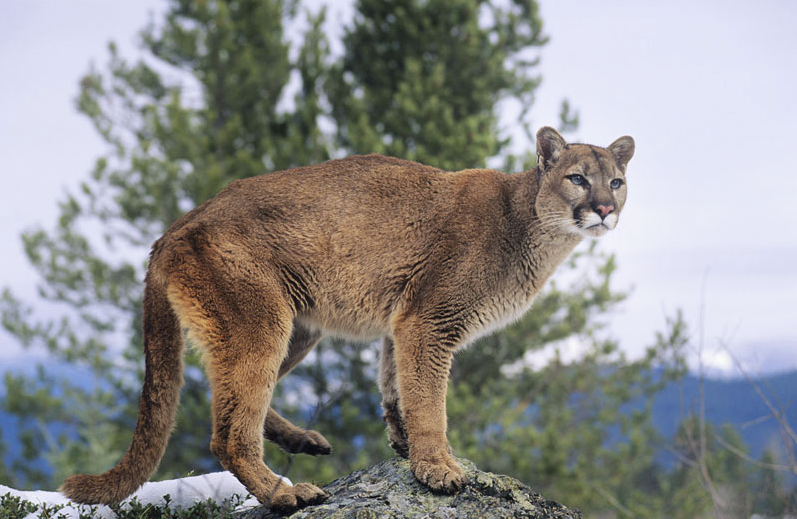 Cougar attacks are rare however they do happen. In all cases you must fight back as cougars are predatory and see you as a meal. Use rocks, sticks or whatever you have at hand to protect yourself. If you see a cougar watching you, maintain eye contact and speak to it in a loud firm voice. Reinforce the fact that you are a human and not an easy target. Back out of the area and seek assistance or shelter.
There is always the possibility of encountering wildlife in the BC backcountry and especially here in the Elk Valley.
Here are a few tips to make your adventure safer:
– Be aware of the wildlife in the area
– Make noise to avoid a surprise encounter (use your human voice)
– Walk in groups
– Carry a walking stick and bear spray
– Keep dogs leashed
– Stay calm
– Do not run
– Back away slowly. Never turn your back on wildlife
– Never approach or feed wildlife
For more detailed information on cougar safety go to wildsafebc.com/cougar/