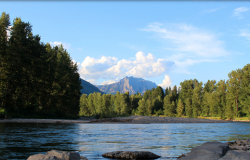 Posted on March 17, 2016 by admin in Uncategorized

What does it really mean when the City of Fernie attains a permit to discharge "treated effluent" to the Elk River? For many residents, seeing a notice in the paper or online that the City is discharging wastewater to the Elk River is alarming. It may bring many questions to mind. For example: is the […]

No Comments. Continue Reading...