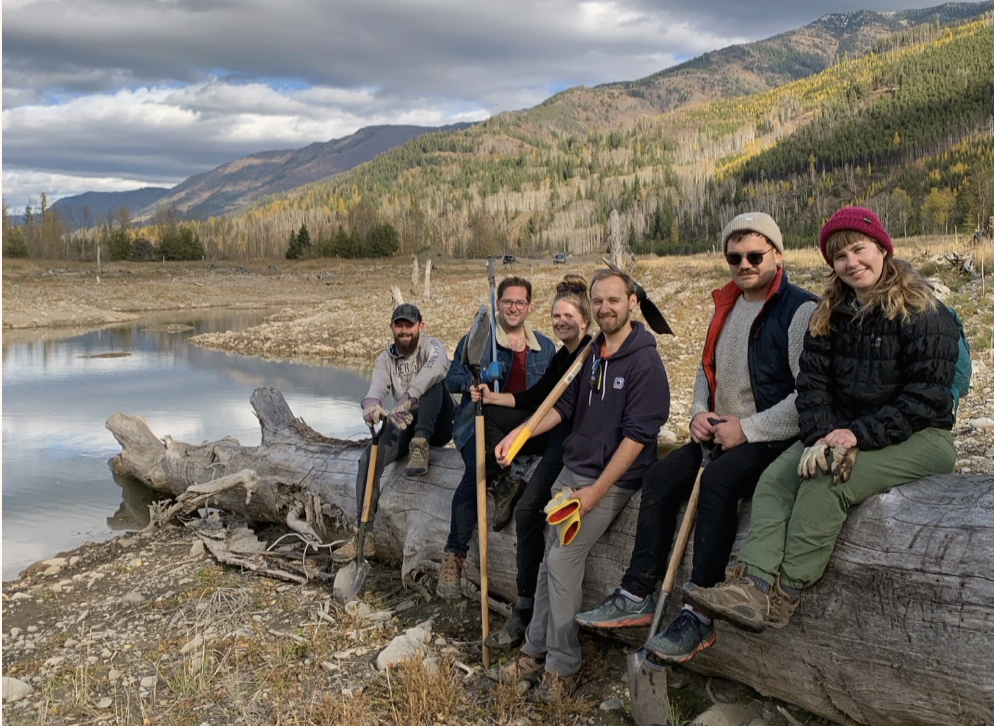 Driving along Highway 3, just north of Hosmer, one would hardly notice a subtle turn-off into a gravel extraction worksite. This is where Elk River Alliance (ERA) volunteers gathered for the last two Saturdays to turn a gravel pit into a wetland.
The work consists of digging one-foot-deep holes and planting native species like Saskatoon trees, Lodgepole Pine, Snowberries as well as wetland species like sedges and rushes.
"Digging holes with so much gravel in the ground is hard work, but it's worth it," says Kaileigh McCallum, an ERA ecologist, "it's really rewarding to see plants we've planted before thrive."
Less than five years ago, the site was just a gravel pit. The Nature Conservancy Canada collaborated with Elk River Alliance to dig a wetland topography and plant native and wetland species.

The fruits of this multi-year effort are evident. Past plants are growing leaves, and the site looks less like a construction zone and more like a natural ecosystem.
According to ERA Executive Director Chad Hughes, wetlands are great for increasing biodiversity and cleaning groundwater.
"Wetlands are still-water where sediments and pollutants can settle out," says Hughes, "additionally, the dense wetland plant-matter provides habitat for many different species."
Hughes says that ERA is incredibly grateful for volunteers who have already donated their time to environmental stewardship. ERA will continue to work on the wetland for the next two Saturdays (October 23rd and 30th at 11 AM) and asks volunteers to come show their support.
"We need more people to plant plants, and install fencing to protect the plants from herbivores," says Hughes.
Details for the next restoration events can be seen on the Elk River Alliance Facebook event page, or you can email info@elkriveralliance.ca.