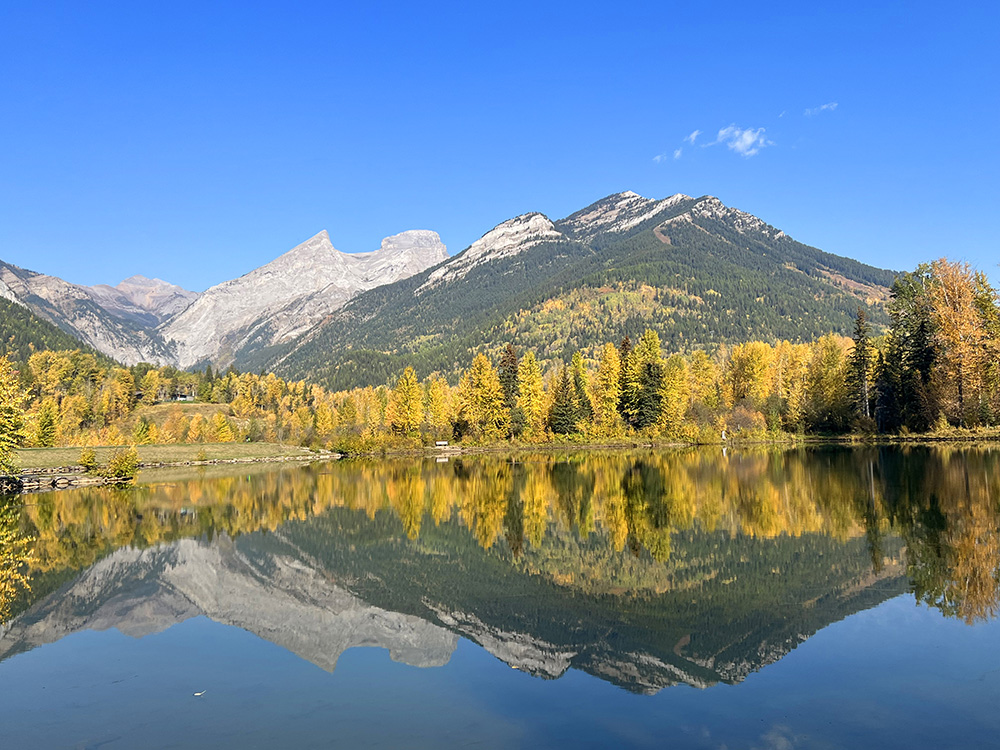 The fall was lazy, sunny, long, warm, and guillotined closed a couple weeks ago.
One day, everyone trotted around in shorts and t's. The next day, they desperately drilled into the back of the closet looking for long pants, socks, and shoes that actually cover feet. Anything besides Tevas and flip-flops. And a coat. Damn. Where's that fuzzy? Better yet, a puffy.
It's cold. Double digits below zero. Every night. December cold. Bone chilling, a need to sit by a fire cold. A wood fire. Snow fell. The snow didn't melt. Our winter clouds arrived and hang, caught, halfway down the Sisters. At times the sun breaks through, illuminating the peaks, making them look almost Himalayan. The guns at the hill run constantly. A dull, background roar building a base. Guest Services is taking pictures. The shop guys are putting the last touches on the lift re-builds.
We wait.
There was no Mud Season.
There was sun.
Now there is snow and cold and clouds.
We wait. For the 20cm mornings. For the half-meter and still puking mornings. For the day after with bluebird skies.
We wait.
Keith Liggett has a writing career with one foot in the literary and the other seeking a different angle within traditional journalism. Read more from Keith here.