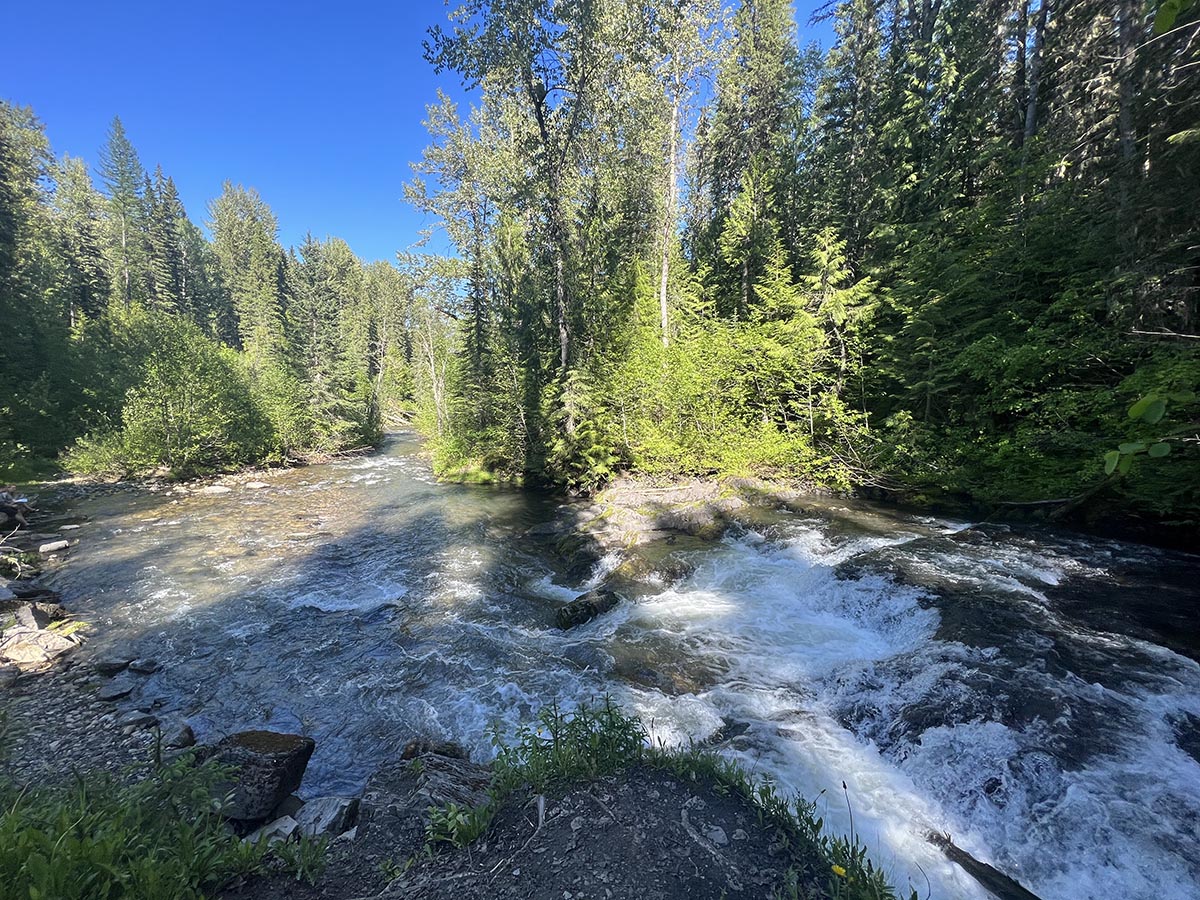 It took until 2022, but water finally made it onto the official agenda of a UN Climate Change Conference.
'Water Day' was designated for November 14 at the recent COP27 climate change conference in Egypt where 190 countries had assembled to discuss climate action. Water Day discussions covered water scarcity, drought, early warning systems, and cross boundary cooperation, with one entire session devoted to the critical importance of monitoring and managing river basin systems.
In the Columbia River Basin, ongoing work to monitor how water supply is changing began in 2017 and exemplifies many of the climate adaptation actions COP27 attendees agreed are needed for sustainable water management. We, too, are vulnerable to climate change altering our water cycle, evidenced by disappearing glaciers, soaring summer temperatures, longer dry periods and extreme flooding — all of which have serious repercussions for our communities and ecosystems. Living Lakes Canada, the water stewardship NGO whose work was founded in the Columbia Basin, has developed a new framework for an expanded water monitoring network across the Basin to track and understand climate impacts on water. The data collected will support decision makers in their ability to help communities and industry prepare for inevitable changes to water supply.
The 'Columbia Basin Water Monitoring Framework' was implemented in three pilot areas this past summer: the North Kootenay Lake/Slocan Valley region in the West Kootenay, and the Columbia Valley and Elk River Valley in the East Kootenay. In each pilot area, water monitoring sites were selected based on a combination of community priorities and scientific metrics. Overall, monitoring sites were selected for 26 hydrometric stations, eight lake level stations and three climate stations. Equipment installation was carried out from August through to October.
Living Lakes Canada identified community priorities through consultation with First Nations and the Local Reference Group created for each pilot area, which was composed of water stewardship groups, community members, First Nations, industry/commercial water users, and local, regional, and provincial governments.
In the Elk River Valley, there was significant interest in fish habitat, given the presence of the native Westslope Cutthroat trout population listed as a Special Concern under the federal SARA legislation, and the Elk Valley being a marquee destination for tourists, anglers, and recreationalists. As a result, fish habitat concerns covered flow, water temperature, water quality and the health of aquatic benthic invertebrate ecosystems.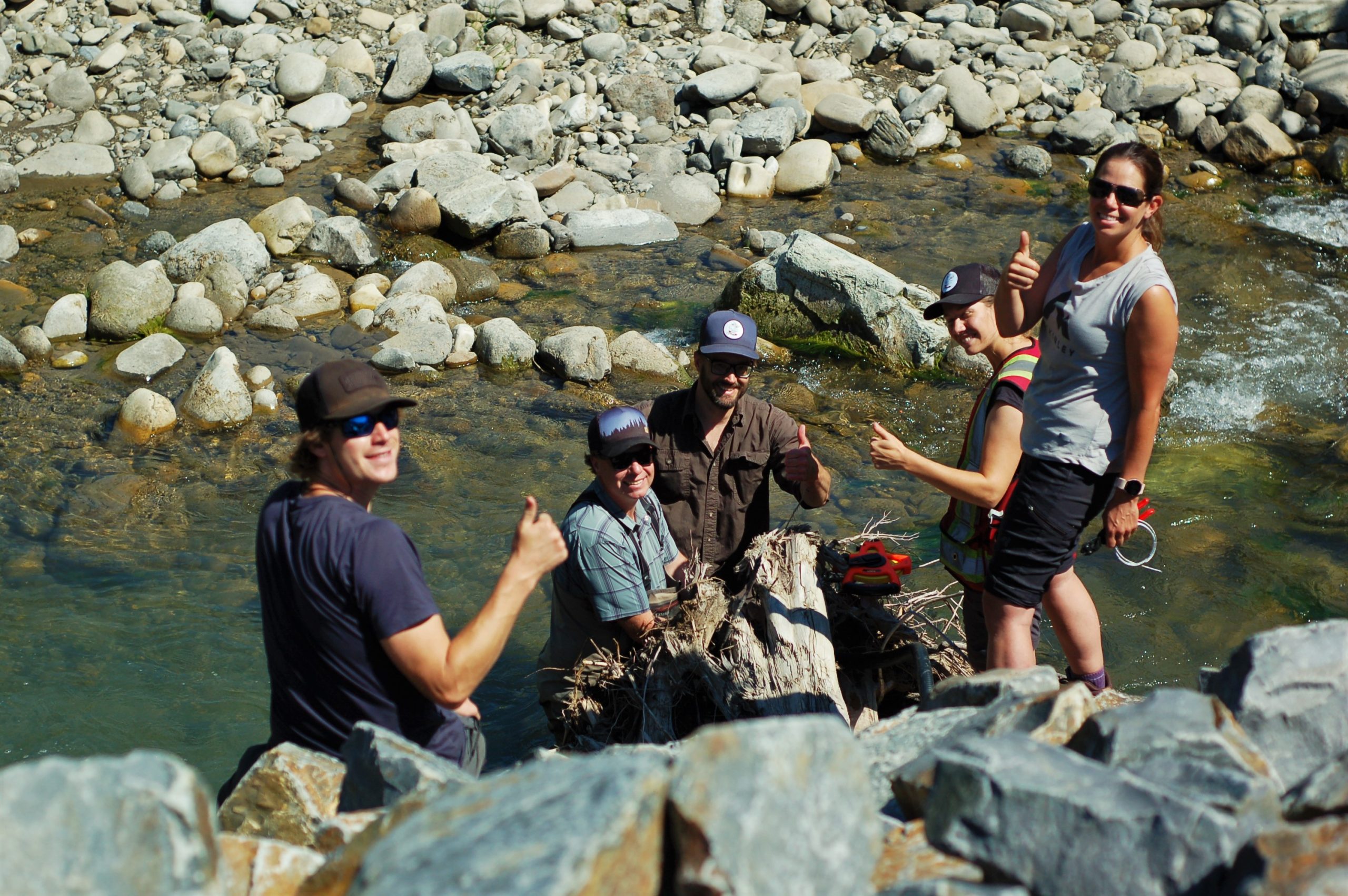 "The community here is keenly aware that the native Westslope Cutthroat trout population is under increasing pressure from climate change driven heat domes, drought and flood, selenium and calcite loadings from mining, recreational fishing pressure, and physical barriers to fish passage," said Elk River Alliance project manager Anne-Caroline Kroeger, who is the Local Reference Group coordinator for the Elk River Valley pilot area.
The Elk River Alliance is acting as the implementation partner for the project in this pilot area, with the community engagement and monitoring activities undertaken by the Elk River Alliance on behalf of the Columbia Basin Water Monitoring Framework and the Elk River Watershed Monitoring Collaborative.
A detailed report along with an interactive map explaining why each site was selected and what monitoring equipment was installed will be made available on the Living Lakes Canada website in December.
The water and climate data collected will be made available through the Columbia Basin Water Hub database (visit www.cbwaterhub.ca).
The data can be used by community members, researchers, the private sector, all levels of government and decision makers. The data on the Water Hub will support efforts to build a more comprehensive understanding of the state of water supply and water quality in local jurisdictions and to establish adaptation options.
Further monitoring will be implemented in 2023 and Living Lakes Canada intends to continue to expand this program to include additional areas of the Columbia Basin over the next 10 years. To learn more, contact CBWMF Program Manager Paige Thurston at paige@livinglakescanada.ca or visit www.livinglakescanada.ca/project/columbia-basin-water-monitoring-framework/.