Fernie has had a great season so to date. Last week offered epic powder off the lifts and we skied a virtually empty mountain as the holidayers had gone home. This week the backcountry is calling as the powder remains very nice. A pending temperature inversion could decrease the avalanche stability however it has not happened yet.
Here is a quick snow report on my favourite ski hills:
Ski Hill — Base — Snow to date
Castle — 140cms — 324cms
Fernie — 235cms — 613cms
Kicking Horse — 151cms — 473cms
Louise — 149cms — 275cms
Red — 214cms — 179cms
Revy — 183cms — 721cms
Whistler — 199cms — 643cms
All of Western Canada is skiing well, Fernie has the most snow in the Rockies as usual, and Red, Revy and Whistler also look great!
Fernie's snowfall is running average as reported on the local snow-pillow data: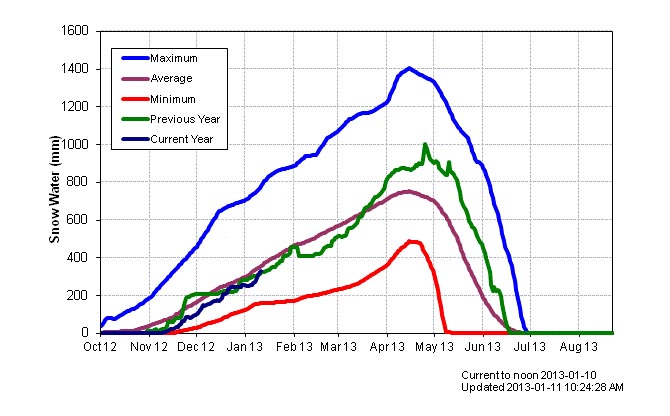 Here are few shots from a backcountry tour departing from the new Polar Peak backcountry access gate at Fernie Alpine Resort on Saturday. The powder was epic as it has been all season. Rest assured that your next ski trip to any of my favourite ski hills will be epic!