Summer at Fernie Alpine Resort begins on June 27th, get ready for a great summer of fun! Amaze and challenge yourself in our treetop Aerial Park. Test your skills on the "Rickety Bridge", "Shrinking Islands", "Picket Fence" and "Klatter Bridge". Ziplines add to the experience as guides move you through the trees on your three hour adventure.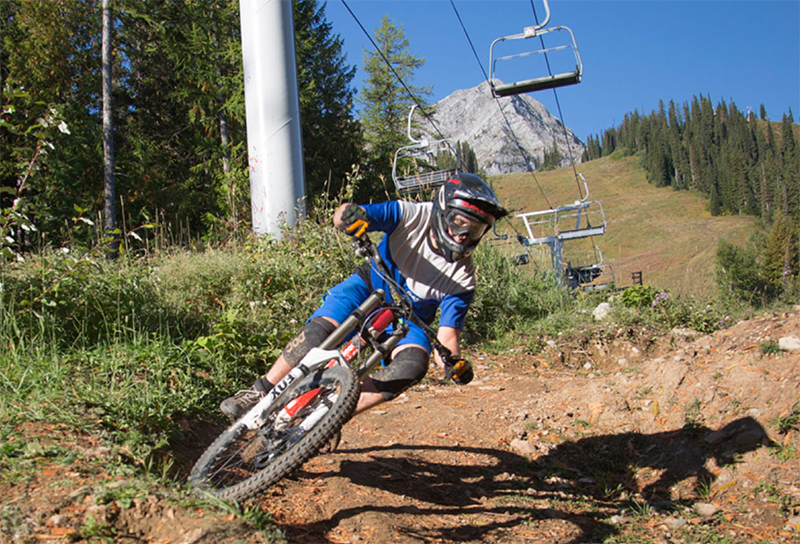 FAR's 37 mountain bike trails offer something for everyone. Wide machine-made flowing trails for beginner and intermediate riders and challenging steep and technical single track trails for advanced to expert riders.
Each year FAR makes updates and changes to be always improving the experience for their guests, this year some exciting items include;
A new FAR to Fernie Mountain Park connection for hiking and biking, working in partnership with the Fernie Trail Alliance. They're bringing the resort and the Mount Fernie Provincial Park closer than ever before! This summer, take the Timber Chair from the base of Fernie Alpine Resort, enjoy alpine hiking or biking on the new Mammoth Loop or Lost Boys Trail, and proceed to hike or bike your way back to the Provincial Park via the Megasaurus & Boom trails, to the new Old Growth trail.
Trail Updates the hardworking trail crew will be busy this spring finishing up construction on a new Timber side trail called "Neverland" – a sweet singletrack that spurs off of lower Rumplestumpskin and promises to be an adrenaline pumping option for advanced riders. Also new this summer will be the Mammoth Loop, a new alpine cross country biking loop at the top of the Timber Express Chair.