Last summer was a big year of upgrades to our Bike Park, seeing the development of a fantastic race course for the return of the Fernie BC Cup Downhill Finals. Ewok also received a full overhaul, and the same agenda carried through to Aggravated Assault, Alternate Flight Pattern, Deer Trail, and Playground. This summer, we will be focusing on upgrades to our Hiking Trails, observation areas, Lost Boys Café, Kids Aerial Park, and consistent maintenance to our amazing network of bike trails.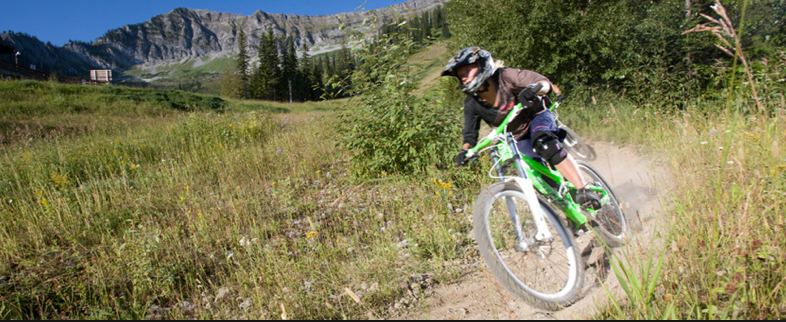 What's New
-Kids' Programs
This summer, kids can camp out at the top of the Timber Chairlift at Lost Boys Café with our new Kids Howl at the Moon Campout. Plus sign them up for our new 3-day adventure camps to explore everything Fernie has to offer!
– Interpretive Signs at Lost Boys Café Deck
Learn about your surroundings at the Lost Boys Café Observation Deck, with new interpretive signs featuring information about types of trees and vegetation in the region and some interesting history about the area!
– New access trail from Lost Boys Pass to Timber Top
A new path will be installed from Lost Boys Café to Falling Star to ensure easier access to Lost Boys Pass.
– Picnic Area on Falling Star
Take a break on Falling Star! Enjoy our new Picnic area with seating and tables, halfway between the Lost Boys Pass and Timber Top.
-Bear's Den Expansion
Some additional seating and hiking trails as well as additional facilities (garbage cans, music, food options) will be added to and around the Bear's Den this summer.
-Kids Aerial Park Expansion
Last summer we added the children's aerial park, offering kids not quite tall/old enough to experience the full aerial park their own area to have fun in the trees. This year we'll add some more features to keep these kids entertained for hours!
-FREE RV Parking
Make a stop to Fernie Alpine Resort on your road trip in your rig, experience all Fernie has to offer while being able to park conveniently at the base of the resort in the center of the action.