Fernie Brewing Co's newest addition to their Limited Release IPA Series is a New England IPA called 'Hit The Deck".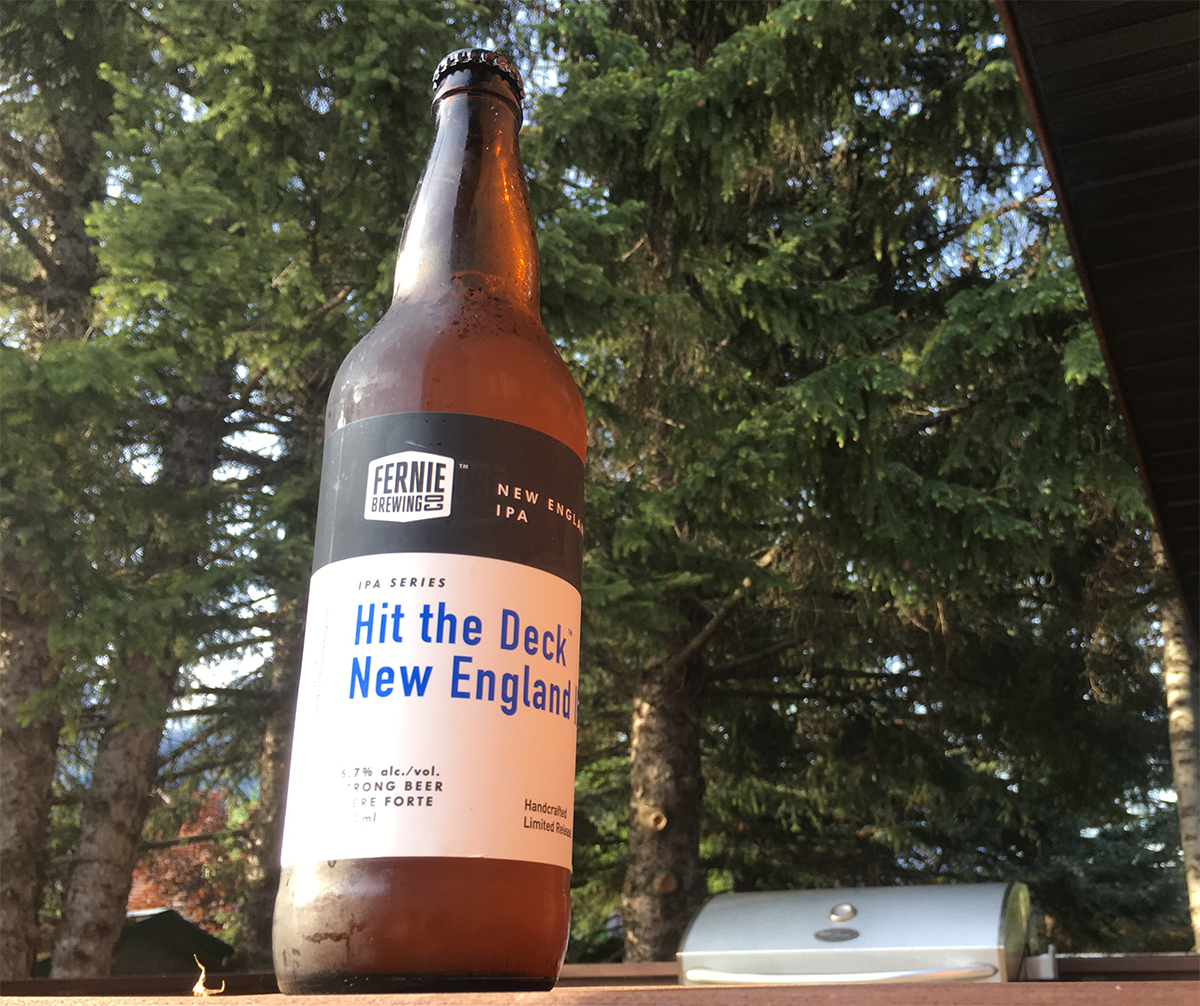 New England IPAs are beers that are purposely hazy or cloudy, which can give these brews a smooth, creamy mouthfeel – a departure from the light/dry mouthfeel you often get with West Coast IPAs – with little to no hop bitterness at the end utilizing hops that impart a tropical, juicy sweetness rather than the classic bitter, dank or citrus-y flavors West Coast IPA lovers have come to expect.
This new style all started with Heady Topper, the cult beer made by The Alchemist that has resulted in hop heads lining up days in advance for a chance to consume this golden liquid goodness. And the result of the beer's popularity other brewers across the North America are on it.
FBC's Hit the Deck follows the trend; it's a cloudy, tropical beer, brewed with a special yeast strain that accentuates the grapefruit, tangerine, and stone fruit flavours of the hops. At 6.7% it's definitely an IPA.
For FBC the name is twofold, as Hit the Deck aims to capture the true essence of the East Coast – long days at sea, unparalleled ocean storms, and a long history of cod fishing. For those of you nestled in the Rocky Mountains, miles from the sea, Hit the Deck takes a more literal meaning, enjoying a beer on the wooden planks of the deck in our backyard.
Hit the Deck is available now in 650ml bottles in local Fernie liquor stores and on tap at select restaurants in Fernie. Keep an eye out throughout the month of June, as this brew makes its way across BC, Alberta & Manitoba. This highly coveted New England IPA is only available for a limited time while quantities last, so don't wait to try this great new brew!
Next up in their Limited Release IPA series, coming this August, is another new addition, named after a favourite Fernie trail of ours – Old Stumpy Pine IPA.