Earlier today BC's Premier announced the official start of Step 2 in the four-step restart plan. The reopening announcement allows all British Columbians to travel within our beautiful province!
The non-essential travel restrictions remains in place for out-of-province Canadian travellers until July 1st, depending on attaining Step 3. The BC Premier said non-essential travel from outside the province is still discouraged. "Our advice to other Canadians is we will welcome you down the road, but not today," he said. "If you don't have business in British Columbia, it's our preference that you stay where you are."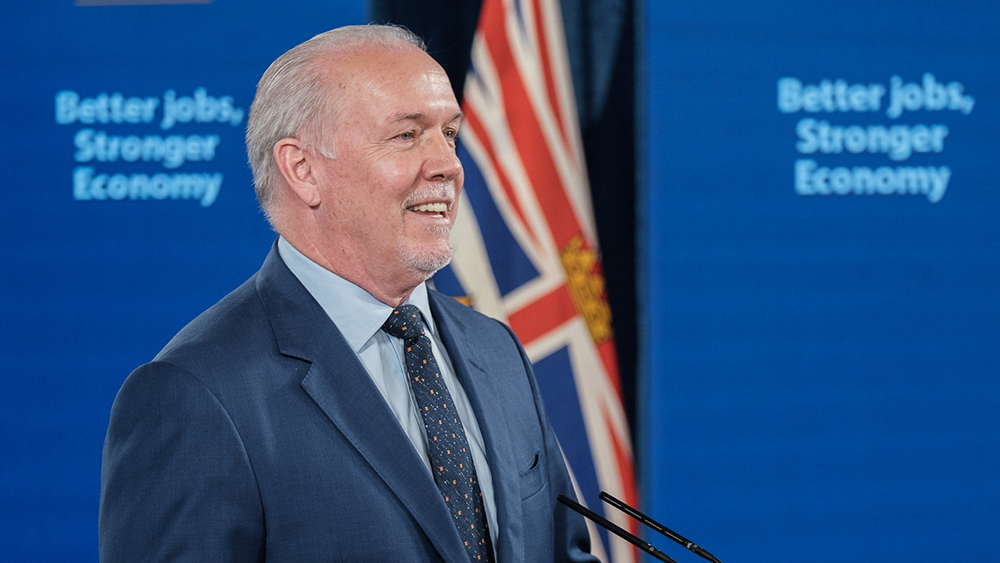 Other highlights that relate to Fernie include:
– Indoor & outdoor seated organized gatherings of up to 50 allowed, with safety plan
– Liquor service extended to midnight
– Indoor & outdoor seated dining still limited to 6 people/table, but not restricted to your household/bubble
– Indoor high and low intensity group exercise allowed with reduced capacity
– Outdoor spectators up to 50 allowed
– Small, in-person meetings allowed
The government previously said COVID-19 cases and hospitalizations must be "declining" and at least 65 per cent of the adult population must be at least partially vaccinated before the province could move ahead with its restart plan. More than 75 per cent of B.C. adults have now received at least one dose of vaccine.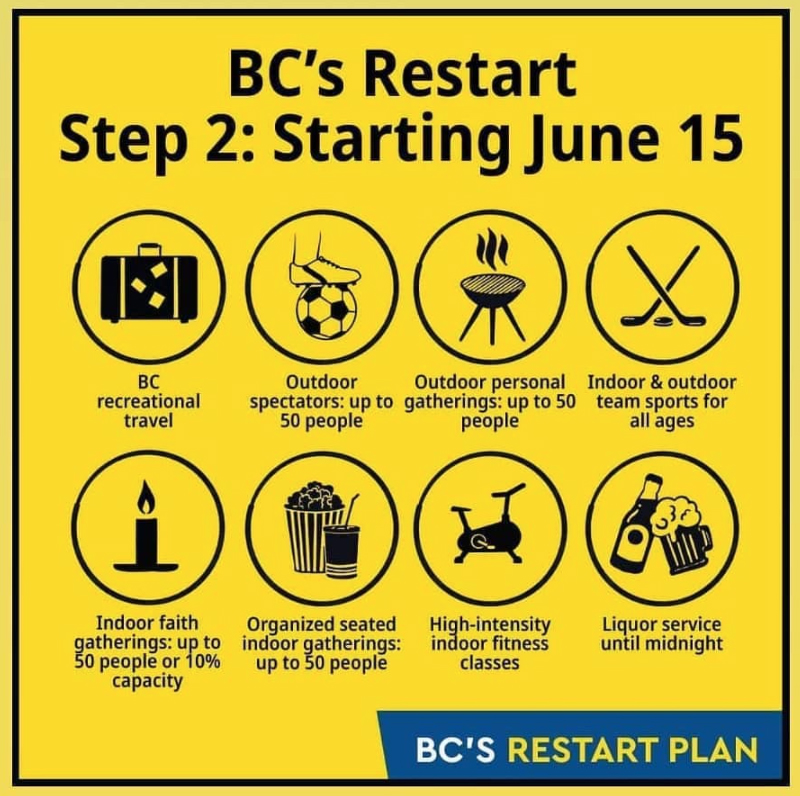 Key data factors will be used by the Provincial Health Officer (PHO) to determine progressing from Step 2 to Step 4.
– COVID-19 vaccination first dose rates in the community
– COVID-19 infection case rate per day and average infection case rate per week
– COVID-19 hospitalization rates and ICU rates
– Mortality rate
The PHO plan is to move in increments or to postpone a step if there are concerns with any of these rate factors rising or not declining. Some tentative dates have been set by the PHO for Steps 3 through 4 so that businesses can plan.
What is known is that we are now officially in step two. Here are the travel related allowances in each step:
Step 2 minimum of 65% vaccinated one dose – date June 15th – allows BC residents to recreationally travel to all regions of British Columbia. People can explore BC without non-essential travel restrictions.
Step 3 minimum of 70% vaccinated one dose – tentative July 1st – Other Canadian residents can travel recreationally to all regions of British Columbia.
Step 4 – more than 70% vaccinated one dose – tentative date September 7th – Canadian residents can travel recreationally to all regions of British Columbia. Likely the resumption of some international travel but this is a federal government responsibility.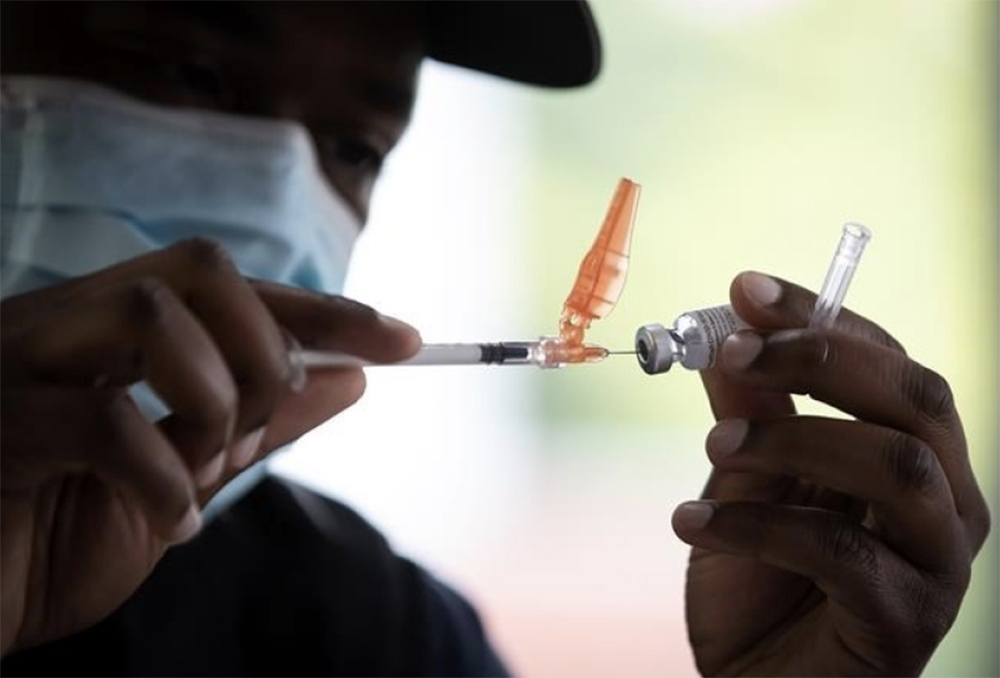 The key to moving forward with this four-step plan is being vaccinated, we are vaccinating our way out of this pandemic!
Let's continue taking steps Fernie, get vaccinated!