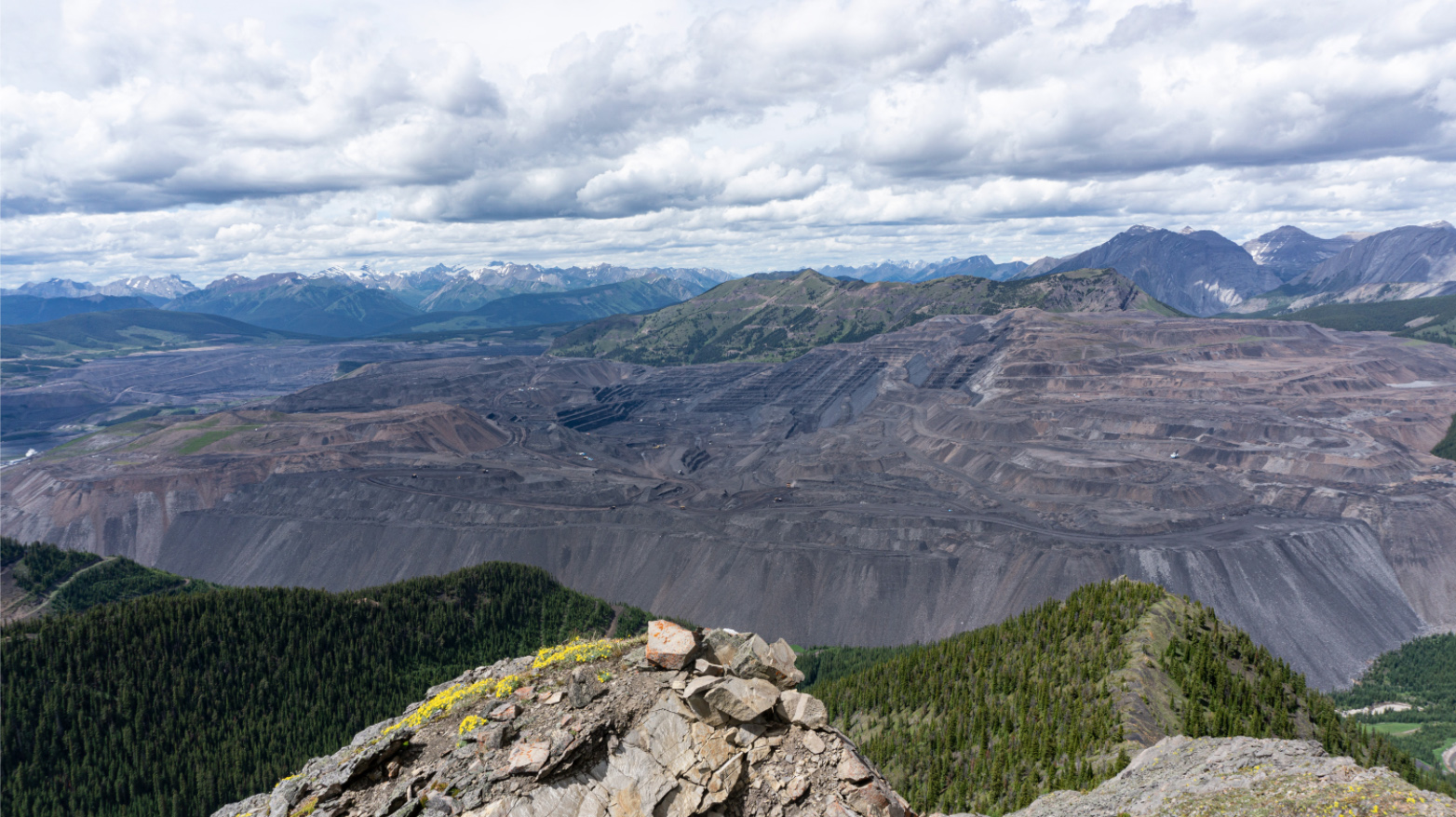 B.C. is delaying adoption of a long-promised shared selenium pollution limit with Montana for Lake Koocanusa. The limit was designed to protect fish in the reservoir and downstream in the Kootenay River and is supported by government and First Nation scientists on both sides of the border. While Montana is pushing ahead to adopt the selenium limit by the end of the year, it's unclear when, if ever, the Province will adopt the shared limit.
"After more than five years of research and discussion, we're finally ready to adopt a shared selenium pollution limit for our shared lake," said Lars Sander-Green, Mining Lead for Wildsight. "But now it looks like B.C. is backing away from the advice of their own scientists and stalling on making official the pollution limit they agreed to adopt together with Montana years ago."
The proposed selenium limit, which would require Teck to reduce long-term water pollution flowing from their Elk Valley coal mines [in southeast B.C. for non-local media], has entered the formal rule-making process in Montana. The Montana government plans to adopt the limit by the end of the year. B.C., meanwhile, has done nothing other than put out a brief press release questioning the scientific basis of the proposed limit.
"The amount of data and the quality of the peer-reviewed scientific modelling for this selenium limit in Lake Koocanusa is far better than what we've seen in B.C. for Teck's existing selenium limits in the Elk Valley," said Sander-Green, "so it sure looks like B.C. is stalling because Teck asked them to, rather than because of any genuine scientific concerns."
There is broad agreement among B.C., Montana and First Nations scientists that selenium should be limited to far less than the current B.C. guideline of two parts per billion, which is not enforceable. To prevent a dangerous build-up of selenium in fish that could cause reproductive failure and birth defects, the U.S. Geological Survey has prepared a detailed model that makes it clear that selenium must be limited to less than 1 part ber billion. Montana's scientists have settled on 0.8 parts per billion, while B.C.'s scientists think an acceptable range should be between 0.8 and 0.9 parts per billion and scientists from the Ktunaxa Nation are in favour of a limit between 0.7 and 0.8 parts per billion. The lower limit from the Ktunaxa Nation, the First Nation whose traditional territory includes Lake Koocanusa, would protect Ktunaxa citizens from selenium poisoning if they ate significant amounts of fish caught from the lake.
"B.C., Montana and the Ktunaxa already have a limit they can all agree on: 0.8 parts per billion," said Dave Hadden, Executive Director of Headwaters Montana, "so it's time for B.C. and Montana to both make this limit law before the pollution situation in Koocanusa gets any worse."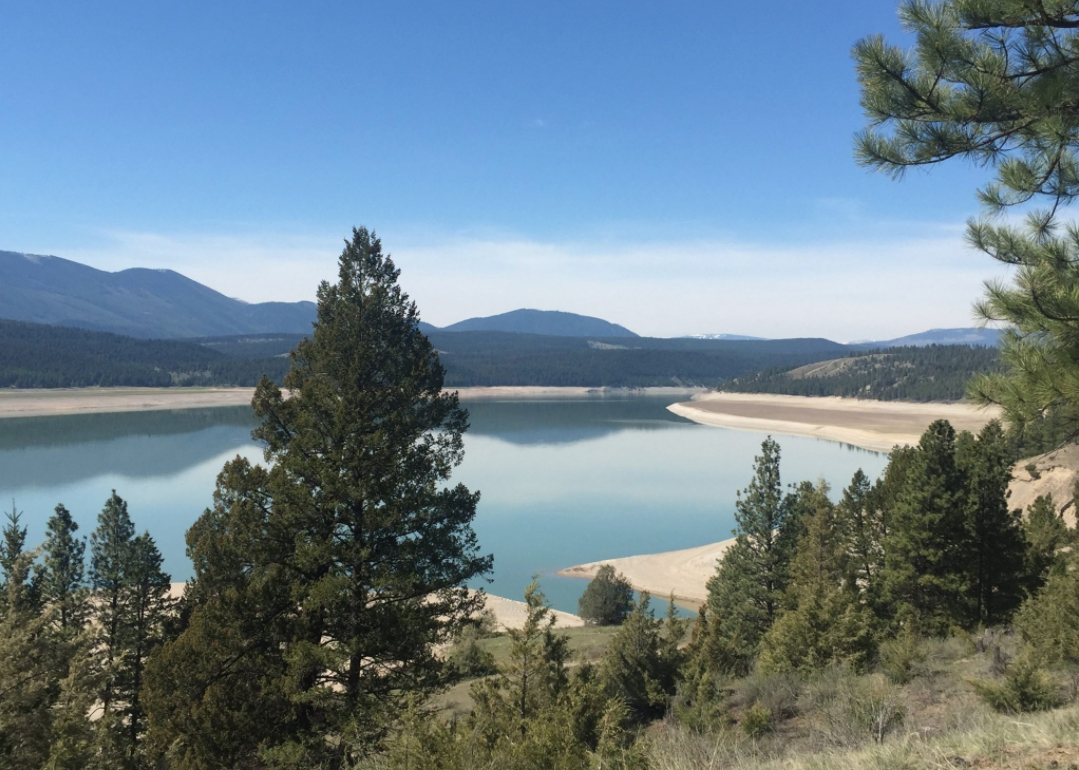 Selenium pollution in Lake Koocanusa has been increasing for decades, with levels in the Canadian part of Lake Koocanusa at times reaching over 2.5 parts per billion, while the current average level over the whole reservoir is approximately 1 part per billion.
The pollution limit is the result of years of work from the Lake Koocanusa Monitoring and Research Working Group, a cross-border committee set up to figure out a safe limit for selenium in the lake more than five years ago. B.C. and Montana have long agreed to adopt a shared limit based on the outcome of the process.
"The recent report from the U.S.G.S. was clear: selenium is a growing problem in Lake Koocanusa and pollution levels are already in the danger zone, so we don't have any more time to wait," said Sander-Green. "B.C. has to adopt and enforce a selenium pollution limit in Koocanusa that keeps fish in the lake—and downstream as far as Kootenay Lake—safe."
Teck's proposed Castle mine expansion, which would see coal mining continue until about 2060, recently started both provincial and federal environmental assessments. The company plans to continue using mountain-top removal mining techniques for Castle that leave behind massive piles of waste rock that are expected to leach selenium into the environment for many centuries.
"Teck's Castle mine alone could add more selenium to Koocanusa than the safe limit, plus Teck already has four mines and approved mining expansions to last for decades," said Sander-Green. "It's crucially important that B.C. adopts a pollution limit that keeps fish safe so that everyone is on the same page in the environmental assessment for Castle."
Background:
The Lake Koocanusa Monitoring and Research Working Group was set up in 2015 to deal with water pollution in the shared waterbody, with a Selenium Technical Subcommittee that has been studying the problem to find a safe pollution limit for nearly five years. B.C. and Montana agreed to adopt a shared pollution limit based on the scientific outcome from the Working Group.
B.C.'s Auditor General criticized the government for granting a permit for one of Teck's coal mines in 2013, against the advice of government scientists who concluded the risk to fish from selenium water pollution was too great.
The long-standing Boundary Waters Treaty of 1909 between Canada and the U.S. prohibits pollution of shared waterways. U.S. states and federal agencies and B.C.'s own Auditor General have warned that B.C. may be violating the treaty by allowing so much selenium pollution to cross the border.
Teck has been found responsible in U.S. courts for decades of water pollution from their Trail Smelter, which flowed downstream into Washington state in the Columbia River.
The population of Species at Risk Act listed cutthroat trout directly downstream of Teck's largest mine, in the heavily polluted upper Fording River, recently collapsed with a 93% reduction in adult fish over just two years.
White sturgeon, a federally-listed endangered species in both the U.S. and Canada, are found downstream of Lake Koocanusa in the Kootenay River which flows through Montana and Idaho and then back in B.C. White sturgeon are the most sensitive fish species to selenium known, according the U.S. E.P.A.
Selenium is an essential nutrient, but in larger concentrations can cause reproductive failure, birth defects and hamper growth for fish. It can also cause health issues for people who drink polluted water or eat fish with significant selenium in their flesh.