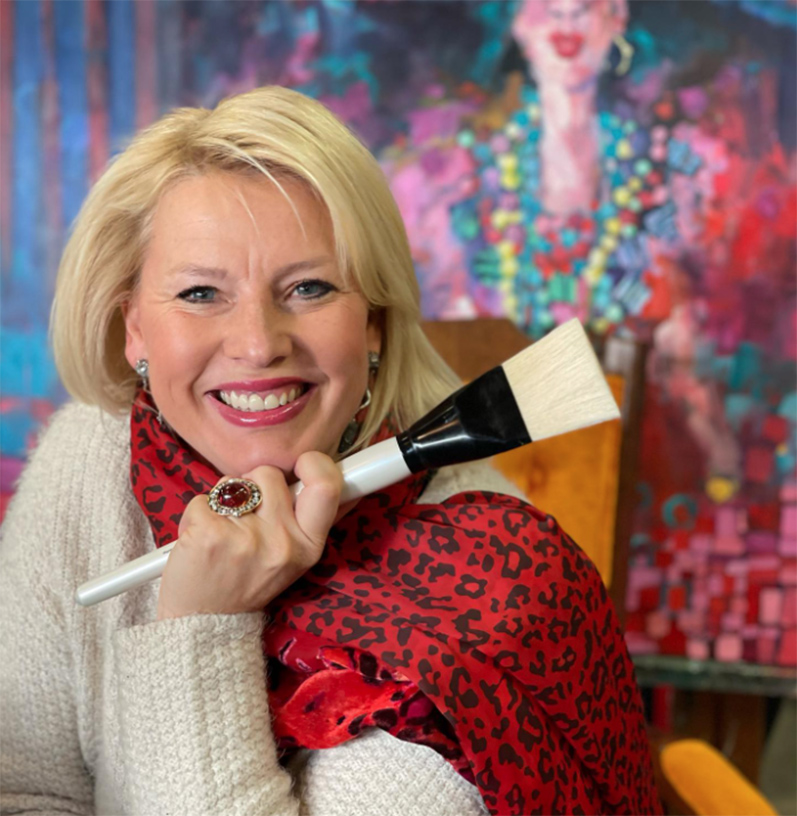 There are some individuals that light up a room upon entering. It's a combination of appearance and conduct that causes them to shine brilliantly.
That's what I immediately noticed the first time I met local artist Angela Morgan. But it was her warm and friendly approach to the people she spoke with that drew me to her.
At the time Angela was a member of Fernie Heritage Library serving as chair of the Board. I had been a member of that Board in the nineties for nine years but after I was elected to City Council, I rejoined the board as the appointed liaison from the city. This provided me an opportunity to get to know this amazing woman a little bit and to develop an admiration for her as an artist and as a much-faceted talented individual. For instance when the Library and the Arts Station collaborated on the bi-annual Arts and Letters fundraiser, the event became the highlight of the social occasions in the community.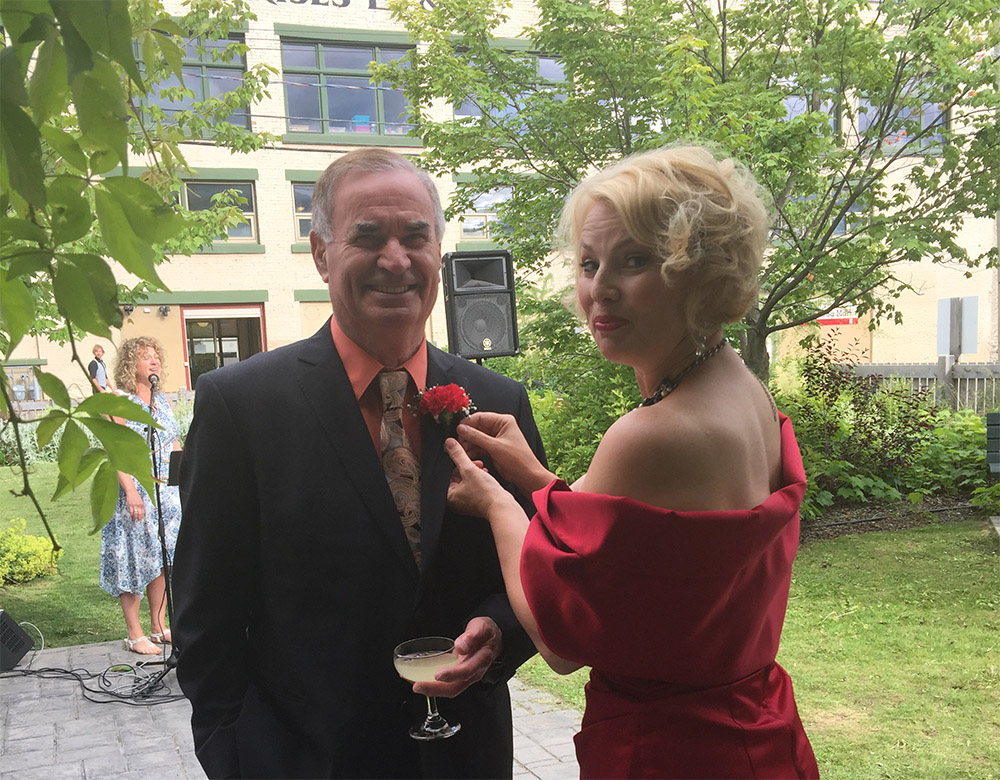 The attention to detail was incredible, from the invitations to the decorations to the food and wine was remarkable. The minute details were like small pieces of art, the entire evening was like a moving piece of artwork to be inhaled by all the senses, seeing, feeling, touching. Angela and her team weaved magic each time that kept supporters clamoring for tickets when the fundraising event was held every two years.
Angela has a distinct ability for creating stunning works of art that are unique to her personal style. Because each piece is one of a kind her images are not replicated as prints.
I am fortunate to have a painting she created just for me, titled "conversations with Mary" and painted in April 2020. It's in my favorite colours of pink, yellow and white and depicts a column of teacups sitting precariously one on top of another signifying the many cups of coffee served to the numerous people that have sat in my kitchen when I hosted and taped the local show on Monarch and Shaw Cable and the many individuals that have come into my home to be interviewed in the over thirty five years I written for publications. When I unwrapped the framed art the image of the teacups brought instant tears at her thoughtfulness and intuitiveness at what she knew I would appreciate. I have no doubt that there are many like me that have been moved greatly by her work.
Angela is represented by fine galleries throughout North America and Europe. The creations of fresh and colourful images Angela produces so beautifully have garnered a following that is very proud to display their purchase in any and every setting of home, business, or office.
Angela is also known for her generosity of heart. She often donates her art to organizations as fundraisers. Her recent 20th Anniversary celebration for the Art Station was exceptional, she donated 20 pieces. Angela commented, "We are looking forward to this weekend 20 years ago I had my very first show as a professional artist at the Fernie Arts Station, what an amazing way to start my career. The Fernie Arts Station and the community of Fernie have been incredibly good to me. To celebrate the exhibit includes 20 original oil paintings – 100% of sales will be donated back to this wonderful organization. I'm grateful for the help, support"
The Anniversary evening was a complete success with the collection of twenty pieces in a variety of sizes sold immediately. Angela added "Thank you to all the amazing collectors that purchased one of these works. It was a wonderful evening and a celebration I won't forget". It is one that the attendees won't soon forget either. One person said the "entire evening was special, everything was so perfect, the refreshments and the company was just amazing."
Angela's webpage states she "Celebrates humanity through the use of colour, pattern and line." It goes on to state that "Her human figures express the poses of life, the jubilation of dance, the contemplation of parenthood, and the melancholy of summer's end. Colours fuse and meld to achieve gesture; transforming abstract images into living moments". This is indeed a good description of her work however it doesn't truly translate visually into one's mind the reality of how explosive and incredible the profusion of colour and shape appears when the finished product is in view.
Congratulations to Angela and the Fernie Art Station for the positive impact to Fernie's art and culture. You both have earned Fernie a successful notice in the world of art.