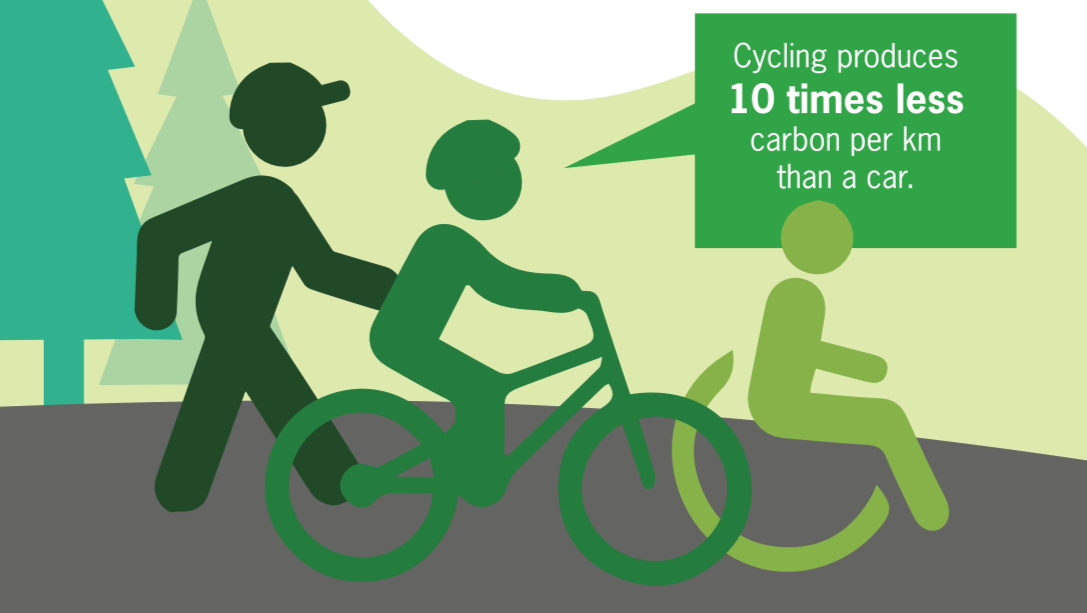 The City Of Fernie posted results from Phase 1 of their Active Transportation Master Plan public engagement.
The City is writing the future of Fernie's active mobility, and they requested public feedback during the first phase of engagement from September 17 through October 12.
Grant funding from the B.C. Active Transportation Infrastructure Grants Program provided funding to use towards completing the Active Transportation Network Plan.
The City is committed to full, inclusive public consultation and community engagement and the following details feedback from the online survey, mapping tools, ideas forum, virtual drop-in session, and stakeholder interviews.
Here's an overview of the results from Phase 1: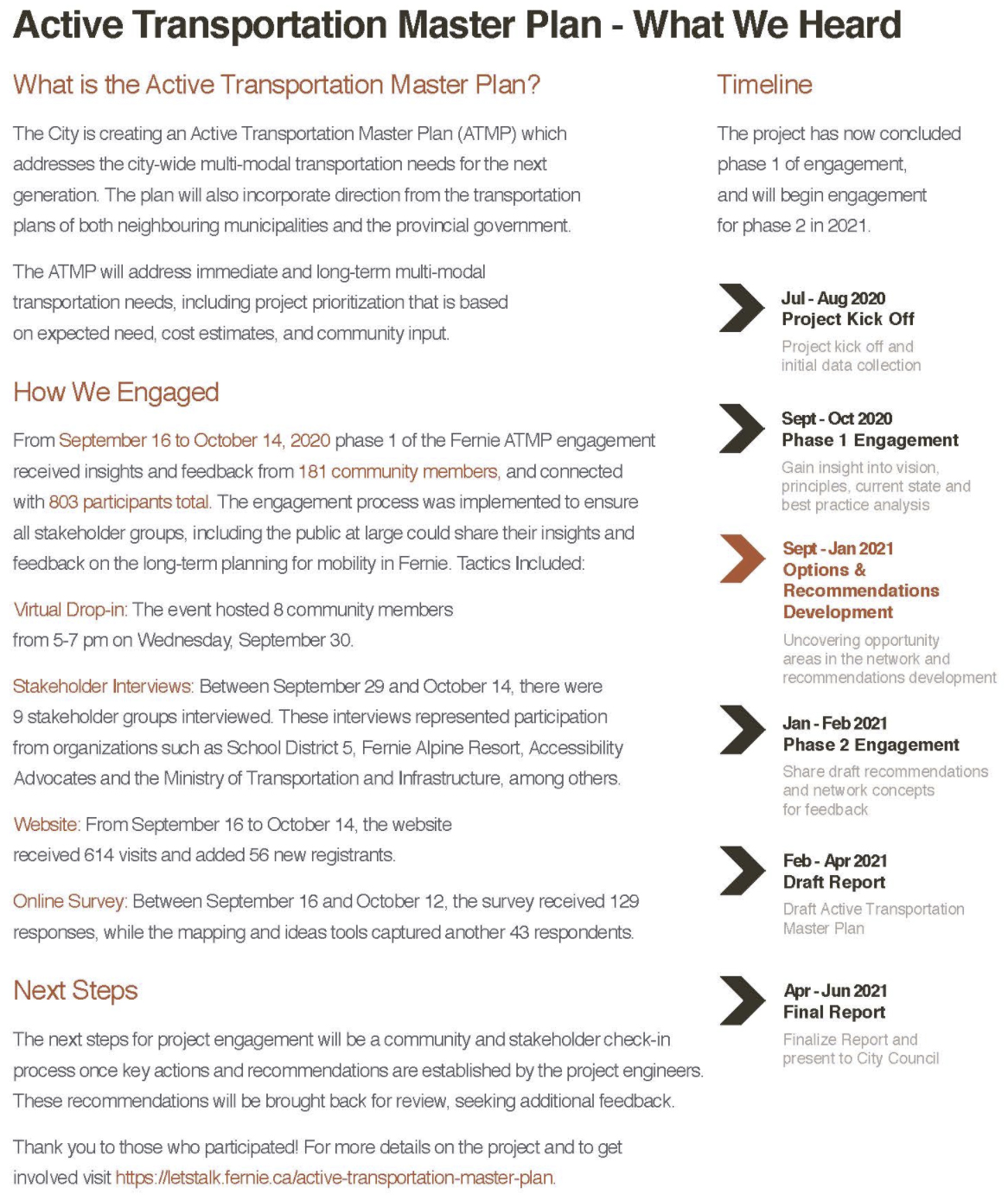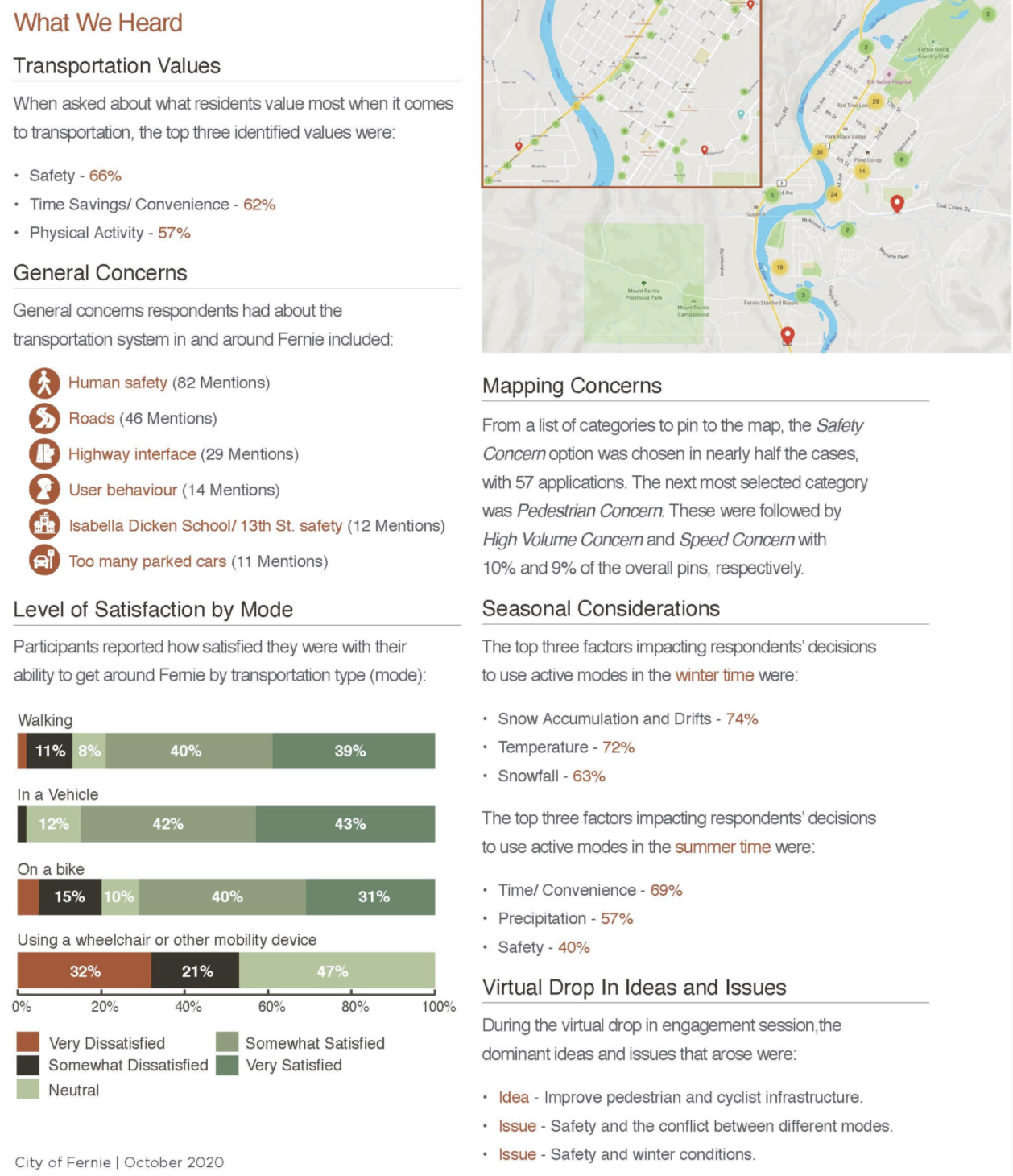 The City thanks those who took the time to participate and share your ideas and concerns. For additional questions or comments, email letstalk@fernie.ca.