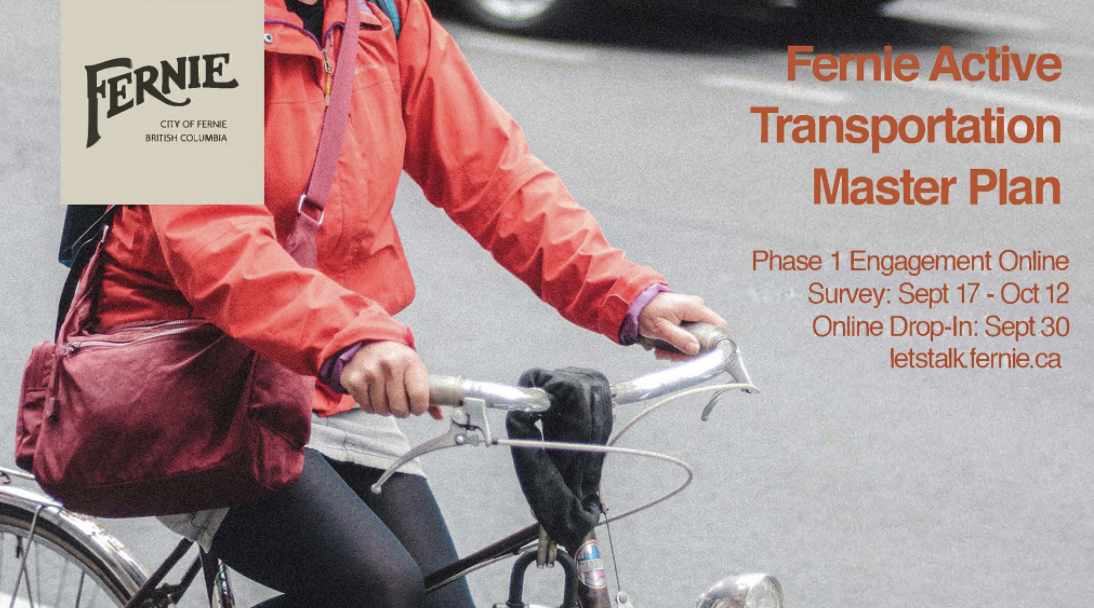 The City of Fernie is writing an Active Transportation Master Plan, and they want your input on the future of Fernie's mobility.
Give your feedback during the first phase of engagement from September 17 through October 12.
CLICK HERE for the latest information and how you can get involved!
The City of Fernie is committed to full, inclusive public consultation and community engagement and they want to make it easy for you to participate.
Help shape the projects that impact you by signing up and contributing your ideas and questions.
They will listen to what you say, take your opinions into account, and report back to you on how community input contributes to City projects.