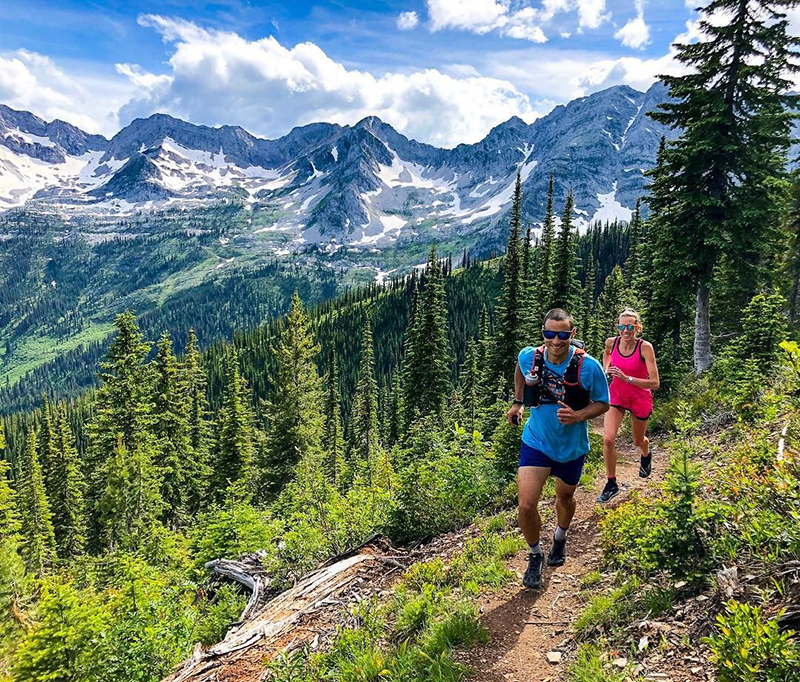 Most of Fernie's mountain bike and hiking trails are suitable for trail running and cater to a variety of levels and distances. There are a number of areas to choose from…
Riverside Trail System – Multi-purpose, primarily flat, double track, good for kids, chariots and beginners.
Ridgemont – An easily accessible area from town, with a wide variety of trails, which you can easily add to your runs as you wish.
Castle Mountain – Offering good climbs, fun mountain single track and great views in a combination of old clear-cuts and forested ridgelines.
Montane – A new area in Fernie, but with a whole lot to offer. New trails by the day, fun and cruising, and off-leash friendly.
Mount Fernie – Mount Fernie has steep trails. The Park itself also offers great climbing, dense and old growth forests, and endless trails which are cushy underfoot.
Mount Proctor – Swine Flu is the main area, as well as Mount Proctor Trail which is a great hike.