The TransRockies Race Series is looking forward to the inaugural TransRockies Gravel Royale gravel stage race beginning Monday, August 22nd, at Panorama and finishing in Downtown Fernie on August 25th.
The TransRockies Gravel Royale course kicks off at Panorama and tours some of the most scenic and challenging gravel routes in British Columbia. Stages traverse from Panorama, Nipika, Canal Flats and ends in Fernie. Gravel cycling is a discipline that combines paved road sections with off-road forest roads and singletrack trail sections. Riders use bikes that are similar to road bikes, but are optimized for off-pavement use. TransRockies Gravel Royale will see both professionals and amateurs tackling a challenging four-stage course. The inaugural event will have 37% women's participation.
Athletes will arrive at Panorama on the weekend before the event officially kicks off on Monday morning. The opening ceremony will be held in the Great Hall of the resort where the TransRockies team will go over rider safety and protocols for the week. Additionally, ʔakisq̓nuk First Nation Chief Don Sam will speak to the athletes about the history of the land they will cycling on over the week.
In total, the full four-day course will cover over 400 km (200 miles) and around 7,500 m (25,000 ft) of climbing. A whopping 84% is gravel road. The rest is made up of 10% pavement, 5% doubletrack and 1% singletrack.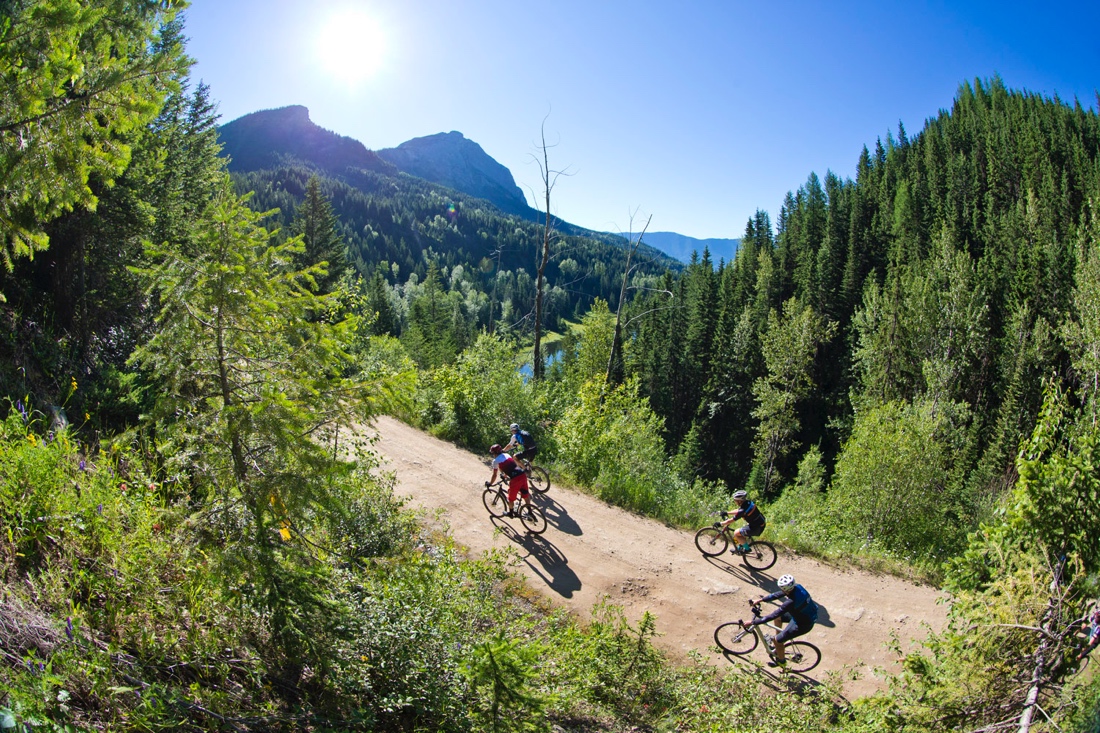 Stage 1
Tegart Pass | Panorama to Nipika
81 km – 2,100 m climbing | 50 mi – 6,900 ft climbing
The week will start at Panorama Mountain Resort, which features 2,975 acres of skiable terrain in the winter, and is an excellent setting for gravel riding and mountain biking in the summer.
The first day of TRGR happens to feature the toughest climb of the route – Tegart Pass. The toughest part stretches from the 42-46km mark, with 1.5kms of singletrack at the top. After a descent and some rolling terrain, riders will finish in Nipika.
Stage 2
Miller Pass | Nipika to Nipika
83 km – 1,500 m climbing | 51 mi – 4,900 ft climbing
Nipika will be the start of both Stage 2 and 3. As an eco-resort, Nipika operates in harmony with its mountain surroundings in British Columbia. In Nipika we hope to enjoy the spectacular setting using self-propelled activities, while utilizing clean energy sources, and recycling everything we can. Day two features an 83km and 1,500m of climbing, with the main climb of the day crossing Miller Pass.
Stage 3
Little Elk Pass | Nipika to Canal Flats
108 km – 1,500 m climbing | 67 mi – 4,900 ft climbing
Starting out from Nipika the route retraces the Stage 2 finish in reverse for just a few kilometers to Cochrane Creek. Then the climbing gradually starts on a good forest service road until riders hit the steep climb for the day. Riders will hit the top of the climb and the high point of this stage at around the 11km mark, starting a long descent back to the Kootenay River Valley and toward Canal Flats.
Stage 4
Hartley Pass | Canal Flats to Fernie
135 km – 2,400 m climbing | 84 mi – 7,900 ft climbing
The longest stage with the most climbing, earning the designation of "Queen Stage", will be the Hartley Pass stage into Fernie! This stage is generally fast-rolling, with climbs that are less steep than on some of the previous stages. Riders will enjoy some of the most beautiful and remote places of the whole event. Heading for the finish line in Fernie's Station Square where finisher celebrations will take place throughout the day.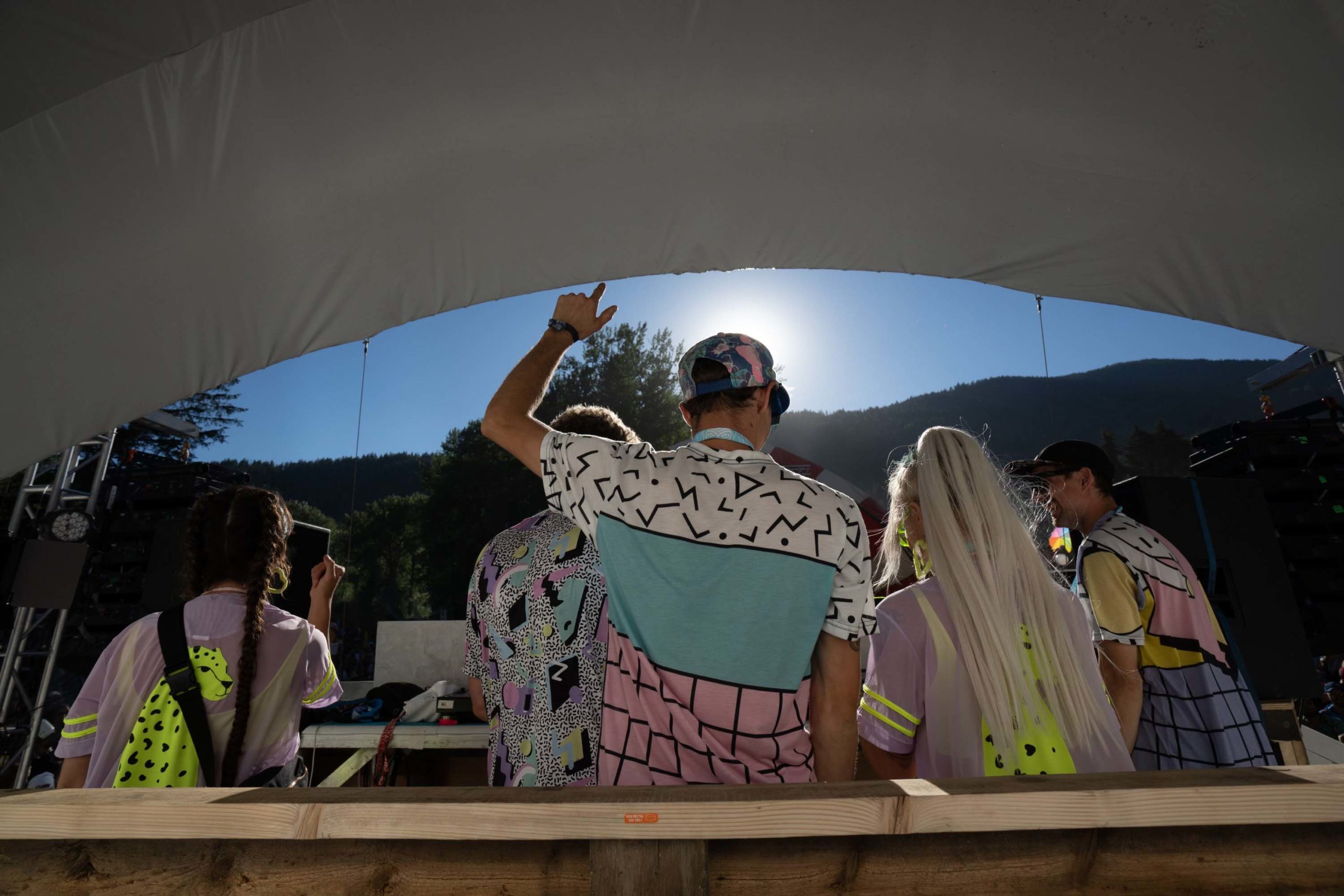 The finisher festival at Station Square in Fernie will feature a number of great local restaurants and musical talents. Starting at 11:00 am Flippin' Crepes Food Truck and beer gardens will be available to all participants and spectators. As riders are coming into the finish line DJ Naturalist and Birdhaus will be performing and keeping the energy high. Later in the afternoon the official rider reception will be held at the Kodiak Lounge in Raging Elk Adventure Lodge. Followed by the Final Banquet in the Fernie Community Centre.
Additionally, during the finisher celebrations Gravel Royale will be hosting the Sponsor Expo which will include TransRockies' great brand partners. Gearhub Sports, Felt, Giro, 4iiii, Easton and more will be set up for athletes to check out the latest gravel products.
TransRockies appreciates and gives thanks for the ongoing support from Gearhub Sports, the City of Fernie, Park Place Lodge, Raging Elk Adventure Lodge, Red Tree Lodge, Fernie Lodging Company, Fernie Central Reservations, Red Tree Lodge, Fernie RV Resort, Fernie Trails & Ski Touring Club, volunteers and organizers.
FERNIE SHEDULE
11 AM-5 PM – Finish Festival at Station Square
DJ's Naturalist and Birdhaus will be spinning from 1-4 PM
Flippin' Crepes Food Truck on Site with Beer gardens
Sponsor Expo
Cheer on the riders as they finish!
3-6 PM – Rider Reception at Kodiak Lounge, Raging Elk Adventure Lodge
Acoustic Music, food and drink specials on the deck
Right next to the final banquet venue
6-8 PM – Final Banquet, Fernie Community Centre
Doors at 5:30, Dinner at 6 PM
Stage 4 and Overall Awards at 7 PM with Final Pictures and Video Presentation
For any additional information, visit transrockiesgravelroyale.com.
It has been nearly 20 years since the first TransRockies Challenge mountain bike stage race first rolled out of Fernie, BC for an epic 7-day adventure taking riders over the Canadian Rockies to finish in Canmore, Alberta, helping to kick start the global mountain bike stage racing craze and the face of cycling in the Rockies. TransRockies Gravel Royale is the latest event produced by the company that brings endurance athletes the TransRockies Run and Singletrack 6, among others iconic events.
About TransRockies Race Series
The TransRockies Race Series operates 10 events over 32 days annually in the Western U.S. and Canada. Specializing in multi-day and endurance cycling and running events, TransRockies serves over 3,500 participants annually. The organization has operated over 200 days of stage racing since it was founded in 2002.