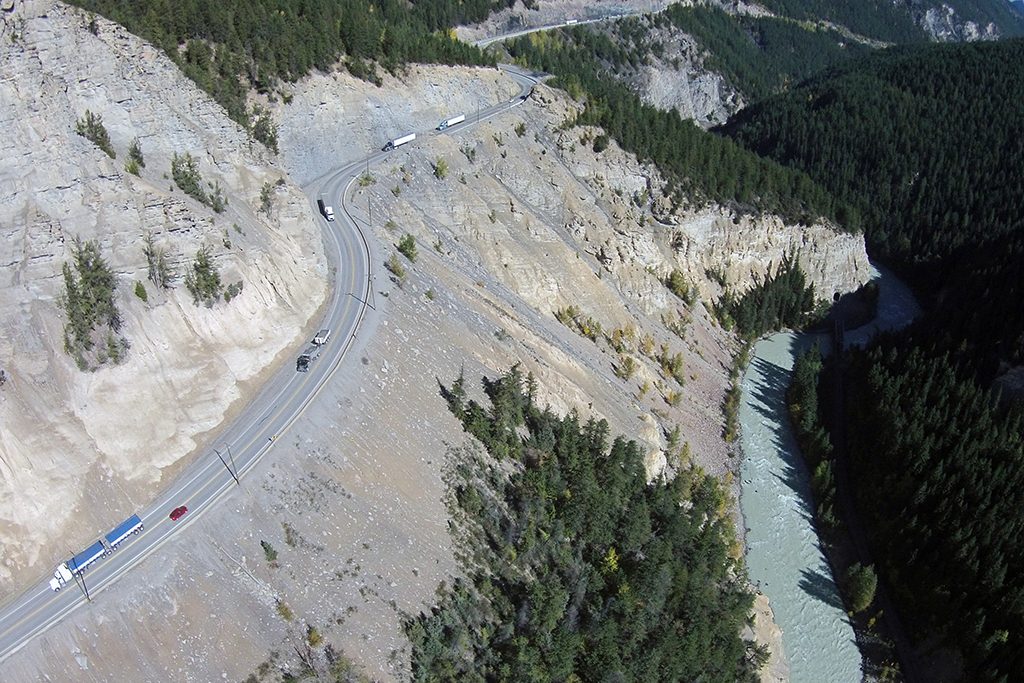 The final phase of the Kicking Horse Canyon Project began today with a month-long closure of the Trans-Canada Highway to accommodate the construction. The closure is part of the larger Alberta to Kamloops four lane project.
Highway #3 traffic will increase through Fernie from today to May 20. A percentage of the rerouted Trans-Canada Highway traffic will choose Highway #3, mostly commercial long-haul, as this will be the shortest and most efficient route to the coast. A majority of the traffic will take the Radium detour.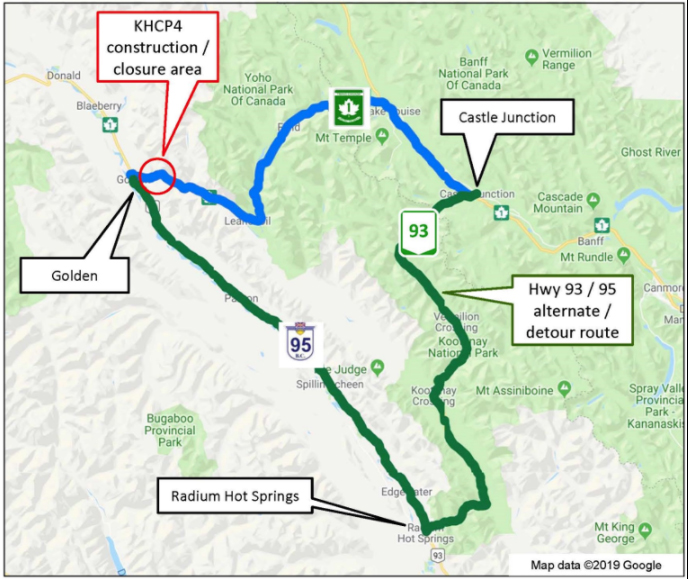 It's the third round of extended closures to the highway as a part of Phase 4 of the Kicking Horse Canyon Project. Construction activities will be carried out 24 hours a day and cannot be performed safely in the presence of traffic or during shorter interruptions, says the Ministry of Transportation.
"The traffic management strategy is designed to minimize and mitigate traffic disruptions while allowing the work to proceed safely and on schedule," officials wrote.
The highway will reopen in time for the May long weekend and we are fortunate that the closure is during the slow season and not the busier summer months.
Be safe out there!