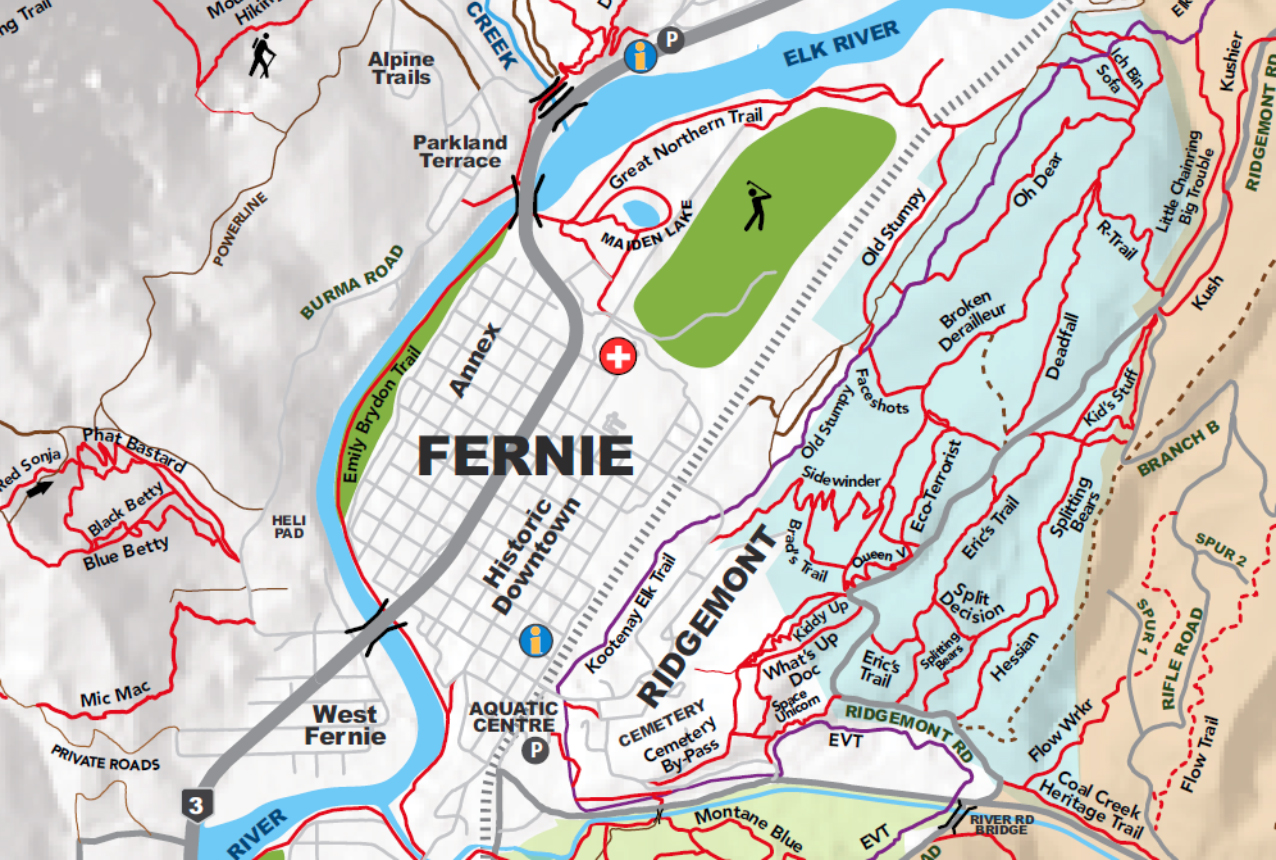 Following a couple of distressed years for Ridgemont Trail users the trails have been revived by a group of dedicated volunteers! The project was lead by Rick Weiss, 2019 Fernie Volunteer of the Year, and his gaggle of volunteer trail ferries.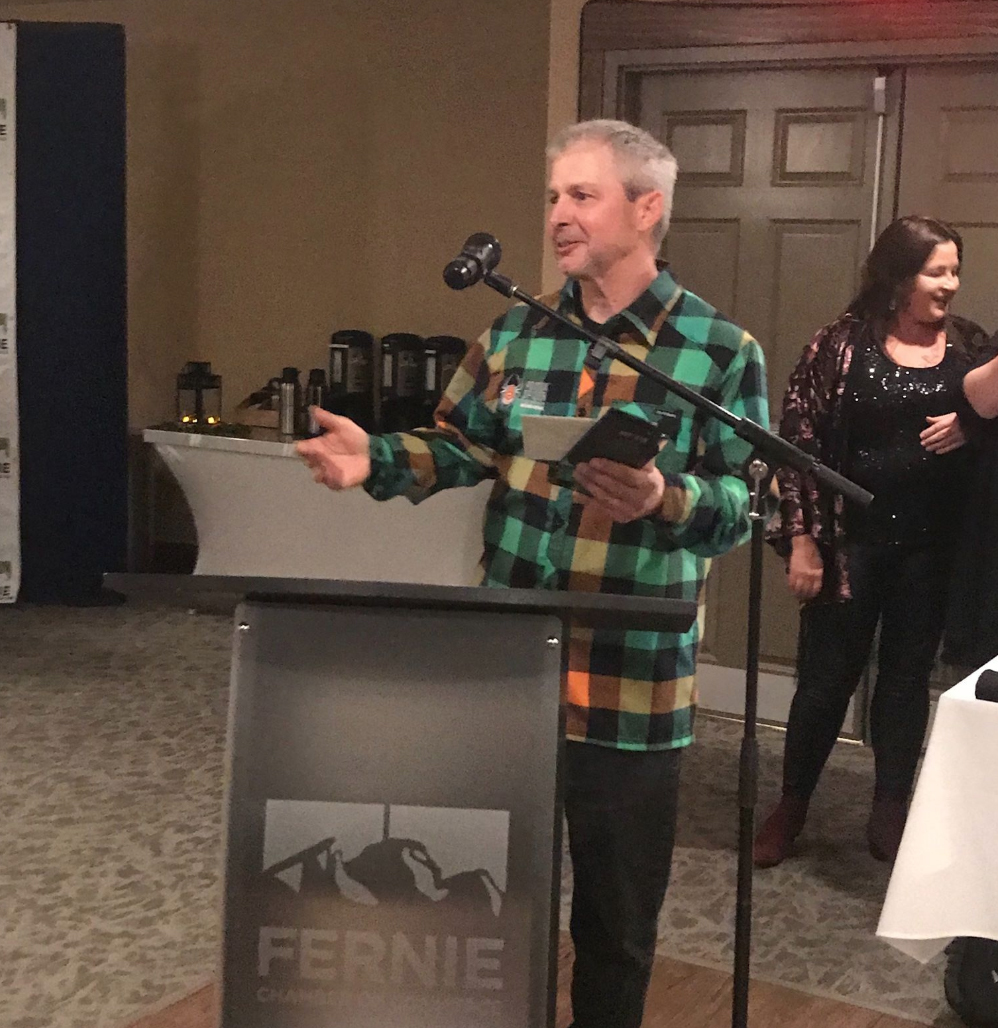 Rick's trail ferries included the colourful Greg "G-Money" Barrow and Bob "Mitch" Mitchell and many others. They laboured for several weeks this spring and the results are very impressive. The old trails are riding fast and dry and a new trail has created a nice "blue" loop.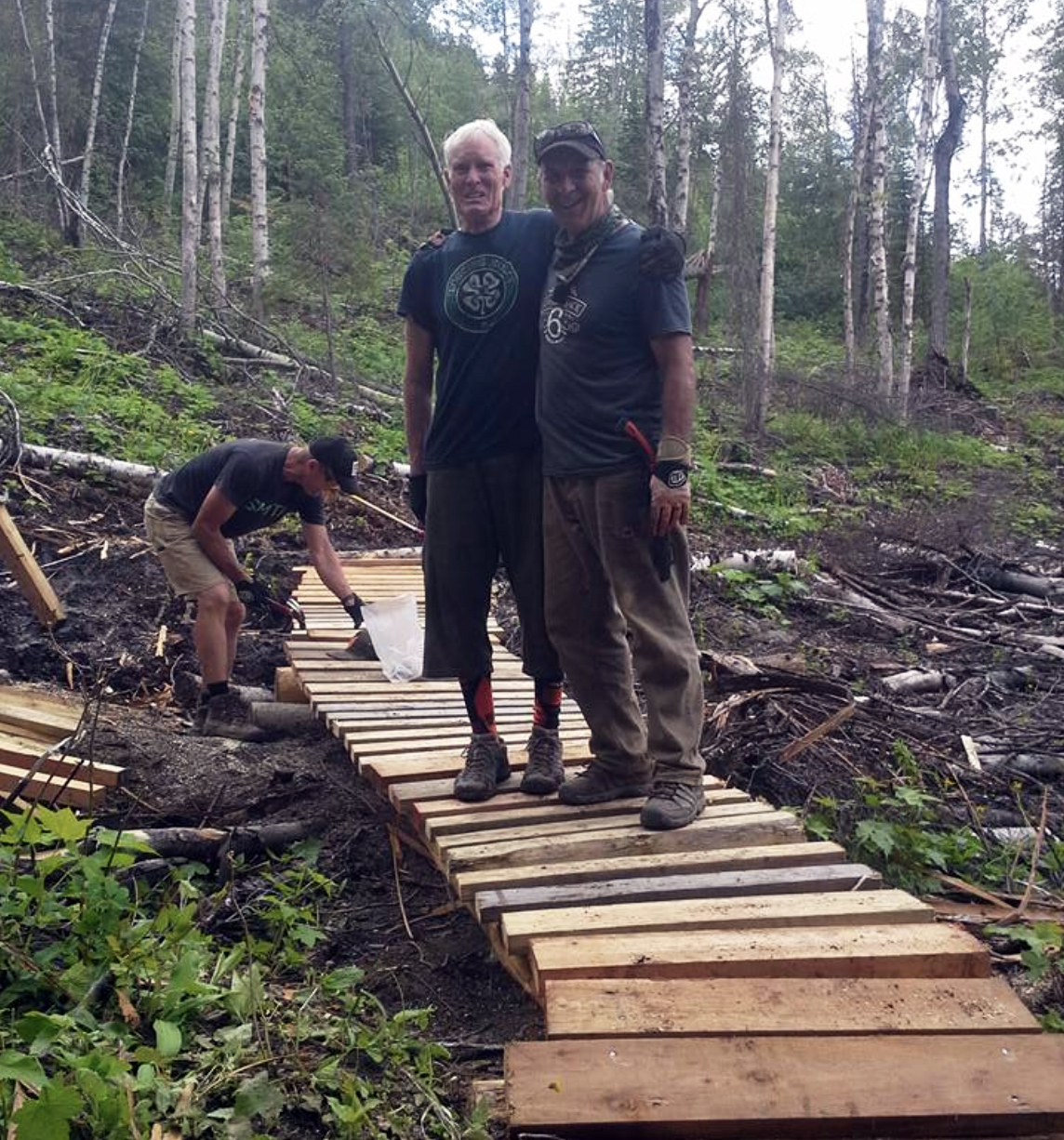 A great turnout of awesome volunteers reestablished Deadfall, R Trail, Big Trouble Little Chain Ring, Oh Deer, Kid's Stuff and Eric's Trail. This huge effort included quality boardwalk construction and a sprinkling of trail appropriate jumps and skinnies. A nice log bench has been added at the Split Decision intersection on Eric's Trail and new signage throughout with a few 'recycled' signs and posts.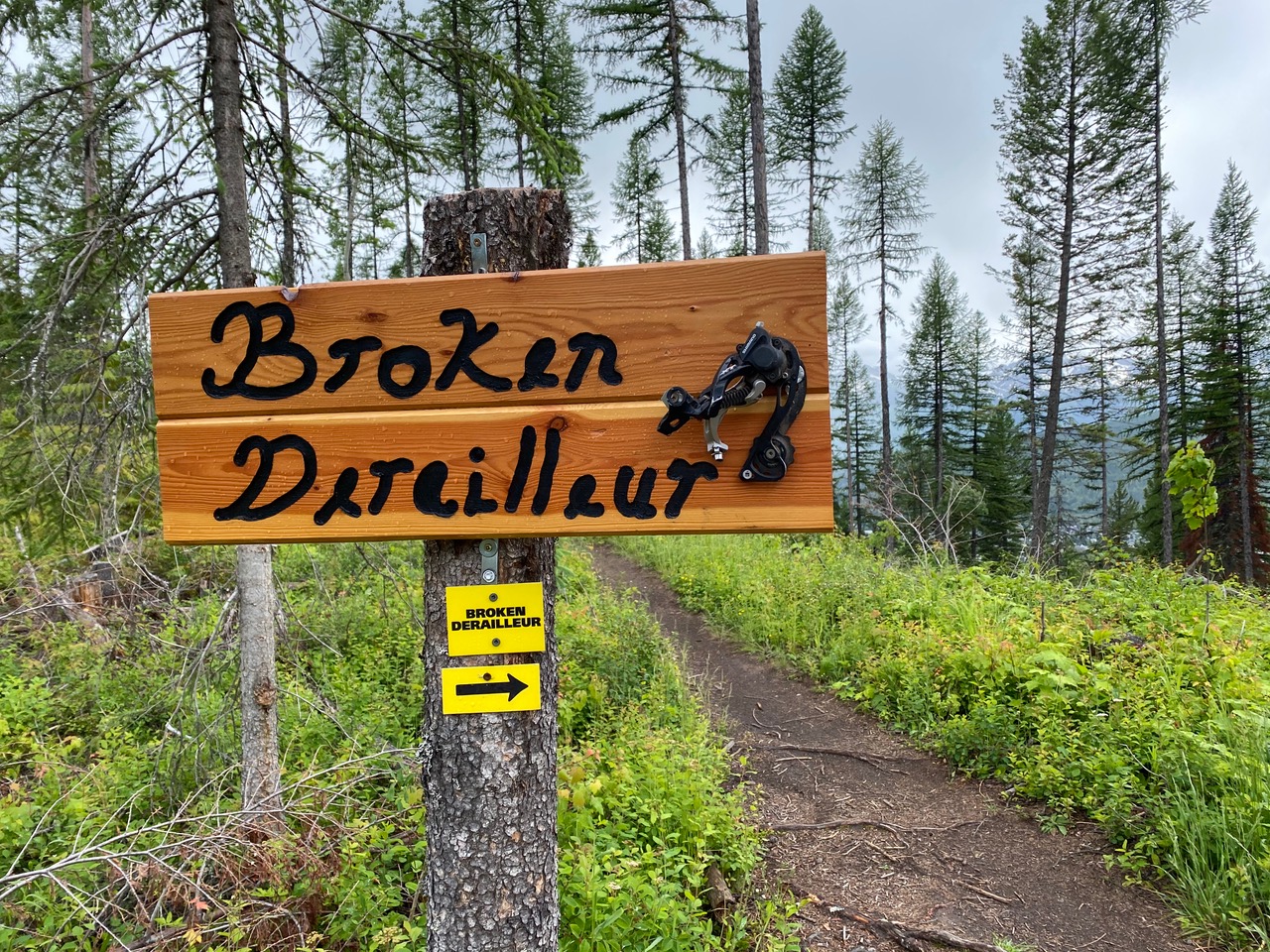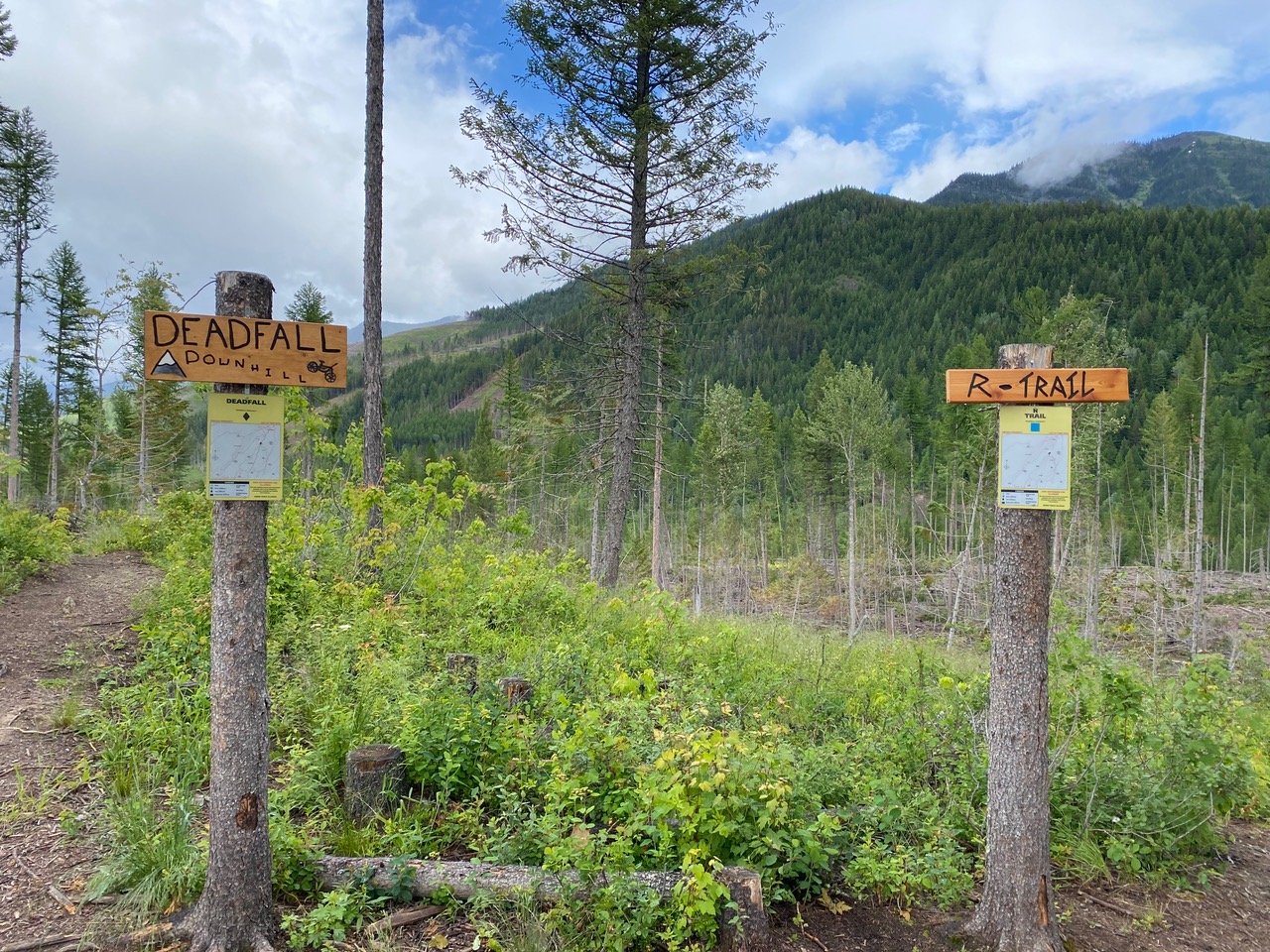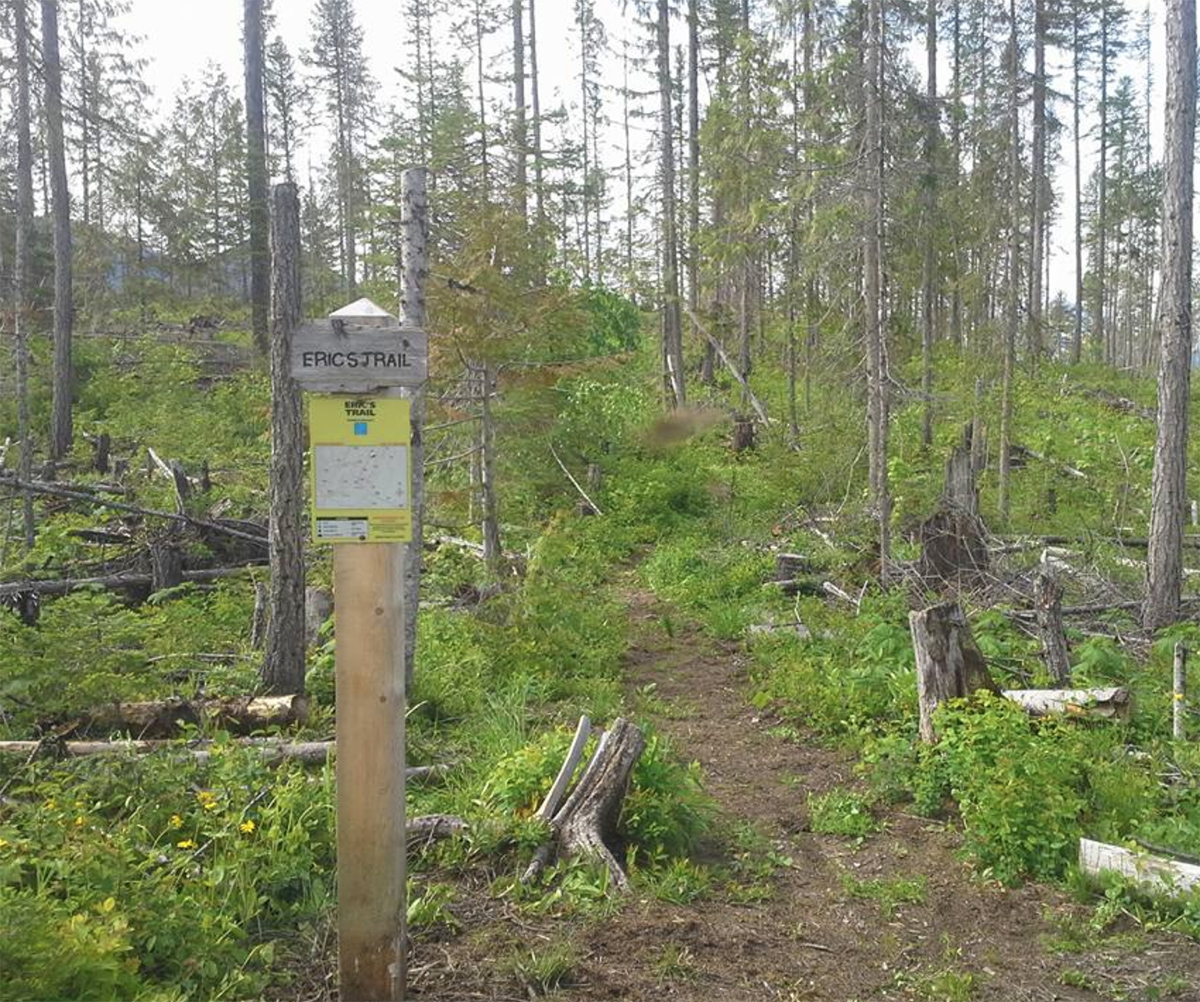 The landscape is largely unrecognizable with piles of brush the size of houses present however, most of the trails are on the original routes–except for Roxy Roller!
Roxy Roller is a new trail that starts about halfway down Eric's Trail (below the Split Decision intersection) and ends on Ridgemont Road at the beginning of Space Unicorns. Named after Rick's faithful furry trail companion, this is a fun flowy option, allowing riders to make a blue loop without having to ride road sections. See Roxy Roller's details here.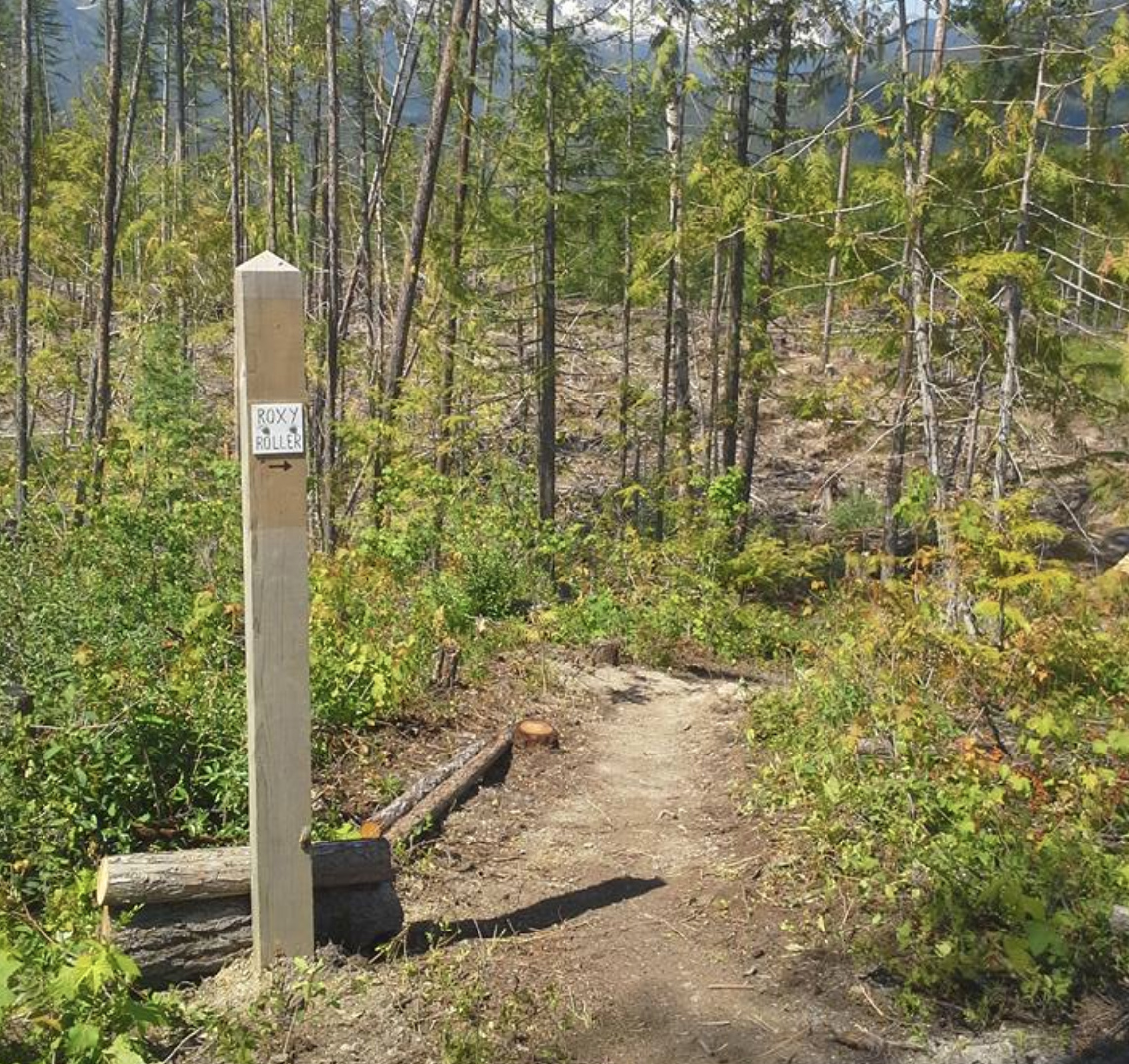 Huge kudos to the volunteers for their dedicated community work in reopening the Ridgemont trail network. The trails are riding better every day!
Ridgemont Trail Closures
The Winter of 2018 Ridgemont was closed to fat biking in a cloud of confusion and the following Thanksgiving the logging began.
Some of the trails opened in Summer 2019 and then were closed again due to a dispute between the landowner and the Fernie Trails Alliance.
This spring the landowner reopened the trails and the volunteers got busy.
Photos: Facebook & DSavage