Ridgemont as we know it is about to change. If you bike, walk or run on Ridgemonts trails, Thanksgiving will be the final weekend before it is closed for months to be logged. The landowners are claiming the logging is based on wildfire hazard reduction treatment.
The Ridgemont lands were purchased from Tembec for $16 million in October of 2007. At that time the purchasers were quoted saying, "This land holding represents a wonderful opportunity for us. At the same time, we recognize that stewardship considerations require a delicate balancing of current and historical recreational uses. We are mindful of the privilege of owning such a unique parcel of land, the broader interests of the community and the need for protection of the natural environment." The land changed owners in 2008 and is currently owned by a Chinese development company based out of Vancouver called the Pollyco Group.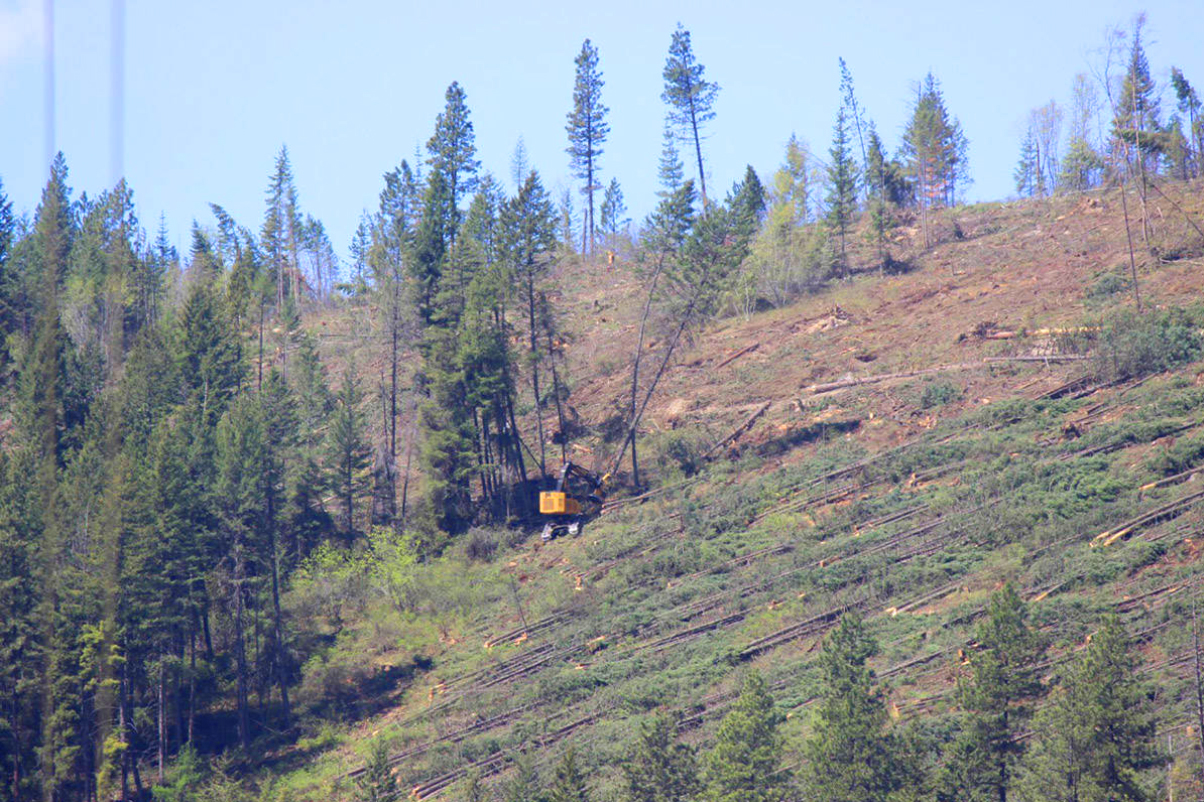 Ridgemont is the primary recreation area for Fernie residents and visitors. The trails have been developed by volunteers over the past twenty plus years. This past winter saw the beginning of the closures with the snow grooming program being shut down and now the situation has worsened. Ridgemont will be closed for months and a majority of the mature trees will be harvested. The resulting recreation impact will be substantial for locals and bike tourism, and a group of Ridgemont homeowners are concerned for their wellbeing.
Last week a group called the Concerned Citizens for Ridgemont presented their concerns to the City of Fernie council on the proposed logging. Mary Shier spoke on behalf of the group and outlined several concerns:
– The application of an average number of stems and the extent to which the project will leave many areas bare
– Development of road across steep slope of riverine deposits is high risk
– Proximity to residents' homes increases likelihood of injury or damage
– Soil instability
– Logging results in loss of natural anchors and increase in excess moisture
– Runoff, debris flows and landslides
– Major risk to health and safety of residents
– Probability of damage to property and homes
– Post-activity conditions – impacts to viewscapes and recreation values
– Quiet enjoyment of property
"In summary, we are very concerned about loss of life, major injury, financial ruin, hardship for homeowners, damage to major infrastructure," said Shier, "We want to make it clear that we are not anti-logging, we are not anti-development, but we are concerned citizens and we would like to be partners in a win-win solution."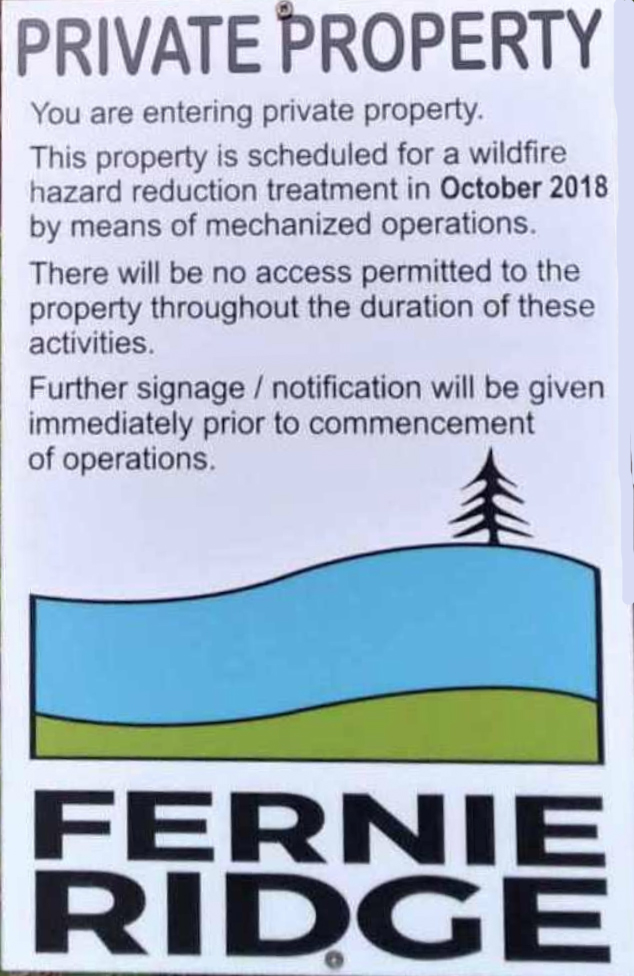 The "wildfire hazard reduction treatment" is being questioned on a number of issues including the size of the clearcuts, their proximity to existing homes, and the modest threat of fire from a southeastern direction. One must question if the logging effort is the beginning of a new housing development?
We can dream about Ridgemont becoming a park, unfortunately that would had to have been acted upon before this weekend. Trail users should read the following logging details as reported by the Fernie Trails Alliance. This is a great description of the process and potential results.
Logging areas:
Kids Stuff, Eric's Trail, Splitting Bears, Hessian, Bored to Tears, Split Decision and R-Trail. This area will be logged first, starting in mid October and 50-100 trees will be left standing per hectare. Numerous skid paths will cross the trails.
4 Corners area, Deadfall, Oh Dear, Faceshots, EVT-CDT, Stumpy, Ich Bin Sofa, Bridget Funda. This area will be logged after freeze up (Dec-Jan start) and 100-150 trees will be left standing per hectare. Numerous skid paths will cross the trails.
Wildlife Tree Patch & Reserve includes the following trails: Eco-Terrorist (all sections), Kiddy Up, WUD, Queen V, Broken Derailleur, Deadfall (south of 4 Corners) Brad's Gay Trail and some of Sidewinder. No logging in this area but some of the trails do border the other zones. The north end of this area comes just short of 4 Corners.
Logging will commence in mid October and there will be NO ACCESS to the property from this date forward until logging, wood chipping and cleanup is completed (sometime in the spring).
Ridgemont Road will remain open for logging trucks during this period but there will be no public access. 1000 truck loads of wood are expected to be removed from Ridgemont property. VAST has stated that all slash piles will be chipped and removed from the property. Machine Free Zone means that the mechanical machine will not enter that zone but the arm reach is 8 meters and harvestable wood will be removed. What this means is that our trails have a 8 meter MFZ around them but the arm will remove value wood trees without affecting the trails. Trees will be removed from the trails.
VAST (Pollyco's logging contractor) will be installing more signage and gates on most of the access points into Ridgemont stating its Private Property with NO ACCESS during this period of time. They state that there will be enforcement of this, the area is considered a Worksafe BC site.