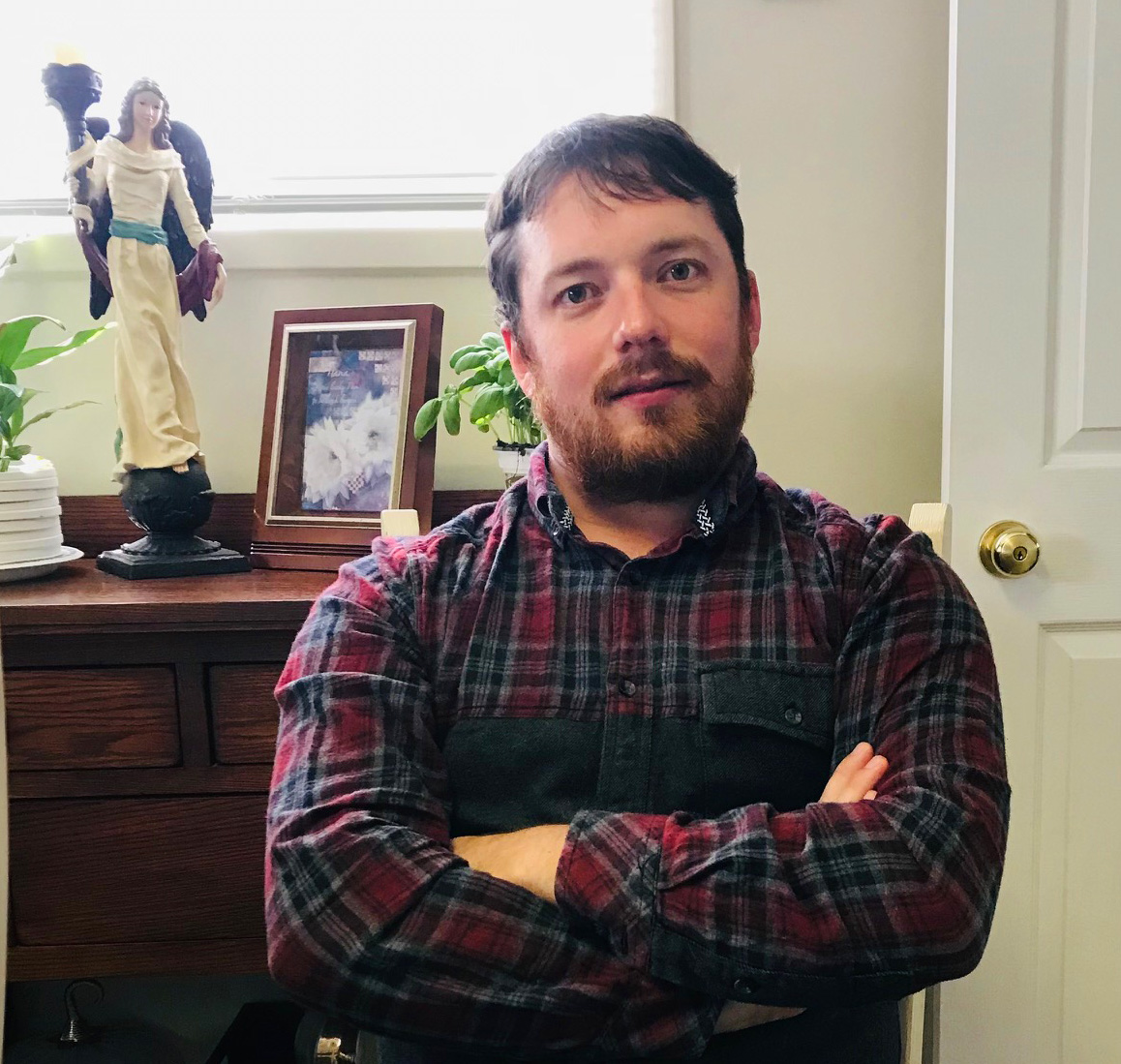 It's always a delight to meet a person that speaks wisely and with genuine knowledge, that defines local resident Spencer Gough. In person his wisdom exceeds his 32 years of living and when I made that comment, he replied, "I've been told I'm an old soul".
Perhaps this is because Spencer was born on December 24, 1990 at 11.52 pm, quite a miracle baby making his entrance into the world on the cusp of Christmas morning and adopted by amazing parents Zan and Brent Gough, "I really lucked out with this wonderful family" he says. With an older sister that is a four-time Olympian in luge competition and a younger brother the entire family is immersed in sports and for years have come regularly to Fernie to ski from their home in Calgary Alberta.
Spencer attended the Calgary Academy, a school created specifically for gifted children and those with learning disabilities. He enjoyed being on the debate team, as well as the arts and sports. The schoolteacher ratio was one teacher for eight students or one for fifteen, so children got lots of personal attention. After graduation he moved to attend the University of Lethbridge studying law. When the year ended, he went on to establish a contracting company in the oil and gas sector. Working thirteen and more hours a day burned him out and thinking there had to be more to life than working he decided to travel. So far, he has visited 73 countries and set foot on all continents except Antarctica.
Spencer and fiancé Sarah Beth travelled across southeast Asia until they got homesick then flew to Australia and called it home for four years. While there he took sessions as a classically trained chef, adding two extra semesters of Japanese, Italian and French cooking. He has used these learned skills to prepare meals in high end restaurants in Europe and locally at the FAR Cirque Restaurant.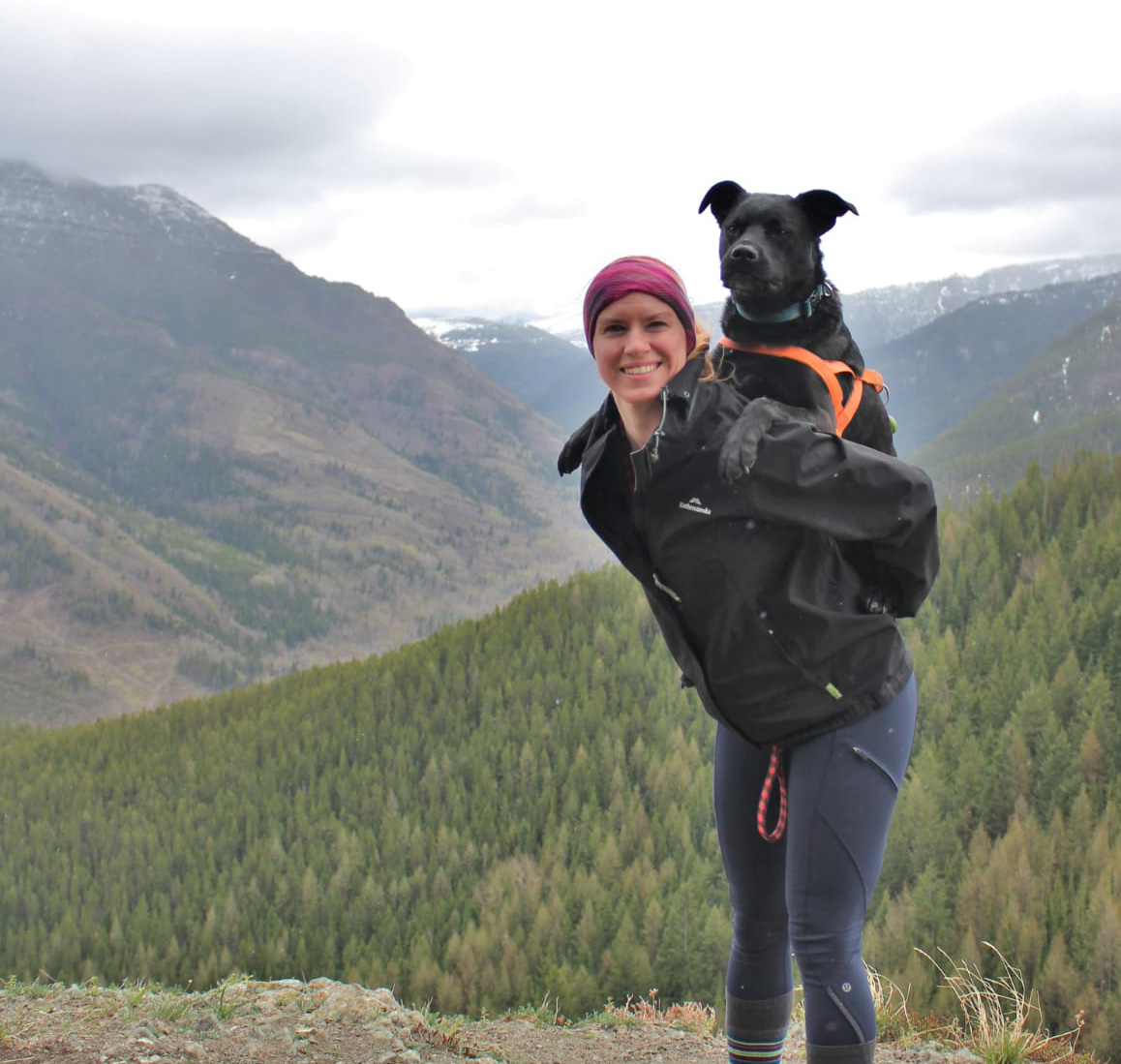 Spencer and Sarah Beth left Australia because he "despises heavy traffic, I don't like big cities, Fernie was the closest place to home and family in Calgary" and after routinely spending family vacations at the condo his parents had purchased in 1982 Fernie felt like home. He liked winters and as Christmases were usually spent here it was an easy choice to make Fernie a permanent home.
Spencer grew up doing gymnastics and as he got older during summer breaks, he found employment in the oil fields working with directional drilling and operations, on rigs, pipelines and in factories. His very first job was at age 13 working at Goodwill now that he was Fernie he preferred to do something he loved. Working previously was a way to finance his travels, a way he could experience the places that called to him. South America, Europe, Asia, loving the history of each place, reading and researching each one, taking in the scenery and the culture. In Italy meeting a young guy on the train, hitting it off and ending up in the Roman Pantheon eating dinner together, listening to the melodies of an orchestra that was practicing there. Together they toured the Vatican exploring the stunning art decorating every building inside and out. Asked if he was nervous about spending time with a stranger he replied, "I believe there can still be trust until proven otherwise, mostly people are good, however when I burn a bridge it takes a lot to build it back, I have been interested in meeting new people since I was fourteen but waited until older to travel, I was never into social media platforms, I love helping people, I think we can make change not just whine about it, I have been four years in Fernie as a permanent resident, you can build relationships but you have to work at it. One person can make a difference by putting out ideas that give others something to think about, I just don't like dishonesty".
Spencer is personable and polite and has a firm handshake, he's also attractive with sparkling eyes and sporting a beard with glints of auburn in it.
He is the gymnastics coach and teacher to 300 students in Fernie in competitive and full-time classes. It's a full-time position going year round with summer camps. During the year there are school field trips and organizations like Little Me pre-school that bring kids to learn about gymnastics. He loves the work and says his managerial style is to not micromanage, that if you know your staff, you let them do their work.
Since he was a teen Spencer has always had a keen interest in politics and his love for Fernie has made him contemplate a run for council this October. He believes that rather than complain the more worthwhile path is to do something about it. There are issues like snow removal that he wants to work on if he achieves a seat on Council. He thinks Council needs to be more proactive with the Chief Administrative Officer. He wants Council members to discuss producing a direct, achievable, and trackable goal on sharing information with the community in real time. Information needs to be placed on the city website and Facebook page on big projects, placing accurate, understandable snow removal information where it can be accessed. "We need to bring back Faith in City Hall because City Hall works for the people of this City. We need to change how we look."
His childhood memories of Fernie are dominant in his mind, they were enjoyable times and he says "We can't forget the people that made Fernie, we can't forget the elders. It is elder abuse to silence this experience, we need to listen to it, I like Fernie and I want to see it prosper. Fernie should be for everyone".
"I love teaching kids, it's very fulfilling, I love the parents and tot sessions especially because they fall down and make you smile, but it's so great to see them progress, next I am working to pulling together a course in gymnastics to start a men's program".
Spencer met Sarah Beth, a kinesiologist and personal trainer who also works at Soco Soaps, an excellent local product handmade in Elko. They have been together for 11 years and have a dog Archer that they consider their fur baby. Presently they are on a kayak trip on the islands off BC and afterward Spencer will be taking courses at the coast to further his gymnastics knowledge.
From spending time with Spencer, I came away with awareness that this young man has talent he doesn't boast about but his enthusiasm and interest in the world and its history is noticeable. He loves history and when he travels, he researches the place because he wants to understand the civilization that was living there previously. He's not afraid of strangers however he seems to have an inner compass that guides him to people he can trust and befriend. You meet a lot of interesting people he says, and you discover who they are, and they enrich your life by knowing them. He has worked in many places and has made a good living working high end restaurants as a chef but chooses instead to teach and live in Fernie where he is making less but feels his life is more. He said he is fortunate his parents taught him how save money and invest so he can live quite comfortably here and do what he loves to do. I sense that he puts his whole heart in what he believes in and does.
Spencer will be throwing his hat in the ring of the local election and if he makes it on council, he will do a good job because he cares and appreciates all people. HE also respects the seniors for their valuable wisdom and knowledge that he believes is something worth listening to.
All the best to you Spencer in life and the coming election!