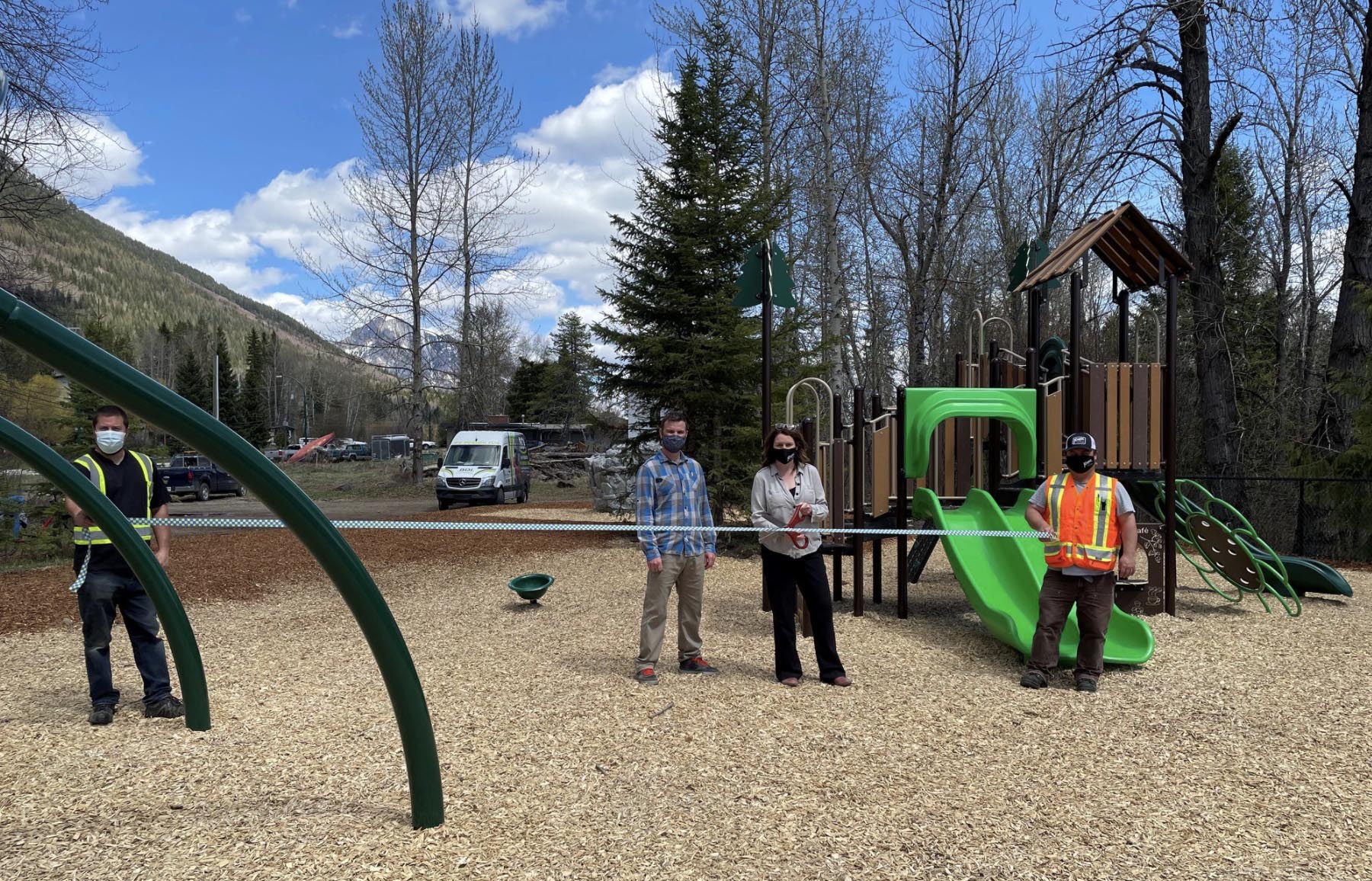 The City of Fernie is pleased to announce the opening of the Sparling East Playground.
Mayor Qualizza joined City staff for a COVID-safe ribbon cutting ceremony and dedication this past Wednesday.
Located at 400 Bossio Road, the playground provides a much-needed amenity for this neighbourhood.
"We're so pleased to be able to open this new facility ahead of schedule so that families can enjoy it now that the days are getting warmer," said Brett Logan, Director of Parks, Facilities and Recreation. "That the playground was designed with input from the community and includes accessible elements, such as an adaptive swing, twirl-and-whirl, and teeter-totter, is also something to really celebrate. Many thanks to everyone involved."
Here is a statement from Stewart East, on behalf of the East Family:
"Our family thanks the neighbourhood citizens and the Fernie City Council for the opportunity to participate in this dedication ceremony. In 2014 with the beautiful tribute to our father by naming a park in his honour to the addition of this magnificent playground Fernie does itself proud again. The original neighbourhood committee of thoughtful citizens led by Tara Beck and others, including the late Wayne Hornquist must not be forgotten. The East family are proud to know them and I am positive that they had an influence in the development of this playground.
Mary and Sparling East were always supportive of youth activities whether it was minor, junior, senior hockey or Mom pushing for the relocation of the library. Fernie citizens were foremost in their minds. I think back to the Rotary Club urging completion of the Gyro Park along the highway. Dad pressed hard for this project.
Now this wonderful green space playground opens new vistas and activities for the citizens of "Bossio Bench". I urge everyone to enjoy and gather at this fantastic location and recognize all the hard work of this and past councils to see this activity centre to become a reality.
My brothers Craig, Fraser, Blair and extended families wish all of you well and hope that this day adds happiness and enjoyment to everyone. Again thank you for recognizing our father, Dr. Sparling East, in such a positive way."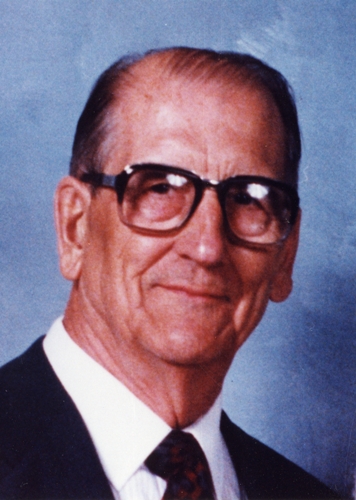 About Sparling East
Sparling arrived in Fernie in December 1945 to begin a 46 year medical practice until his retirement in December 1991. He built the contemporary medical clinic on Second Avenue that bears his name today. In 1996 the City of Fernie inducted Sparling as an honoured member to the Fernie Wall of Fame, and, in 2002, he was awarded the Queen's Golden Jubilee Medal for his community involvement. To commemorate his lengthy medical service, the medical staff and Board of the Fernie District Hospital established the Dr. Sparling East Scholarship Fund in 1992 which provides annual scholarships to graduating Fernie Senior Secondary students entering some aspect of post secondary medical education. Sparling was born in Winnipeg on September 19, 1912 and passed away peacefully on June 23, 2007 in Fernie. He will always be remembered.