By Ryland Nelson
It has snowed in Fernie every day so far this year (continuing the trend from December)! It hasn't always snowed a lot, but enough to maintain fantastic skiing conditions.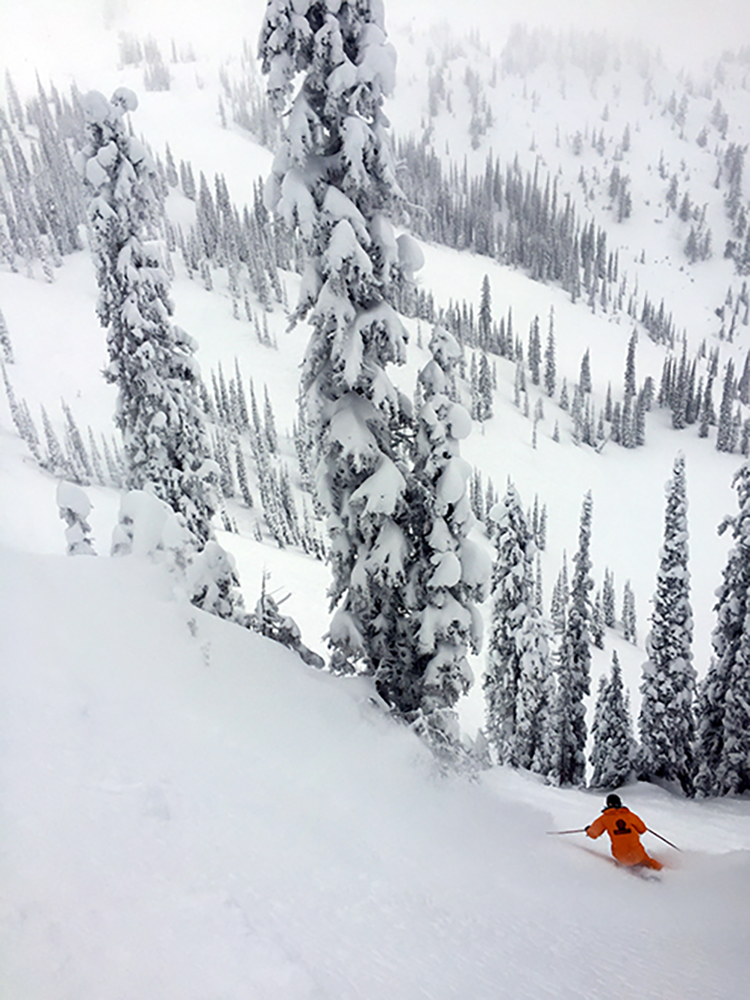 Much of the snow has been low density powder, which is the best for skiing. Last week we finally received snow with some moisture content and some wind to blow it around, something we haven't had since the beginning of December. This new moist snow has done wonders for the skiing by filling in the holes and bumps and knocked down more of the lower mountain alder bush. The long-term forecast for this week sees this trend continuing with snow everyday and some larger moisture content possibilities.
But where are the skiers?
Besides a few Non Stop Ski and FAR ski school groups skiing, most runs during the week are empty! We locals have the powder runs, chairs and entire bowls to ourselves!
It is starting to feel a lot like the movie groundhog day! I've been breaking trail up to the top of Lone Fir, skiing untracked powder all the way back to the Timber chair, skiing right onto an empty chair, more untracked on Big Bang top to bottom, and skiing right onto the empty Whitepass chair. Repeat. Every Day.
I invite you come help us ski the powder!