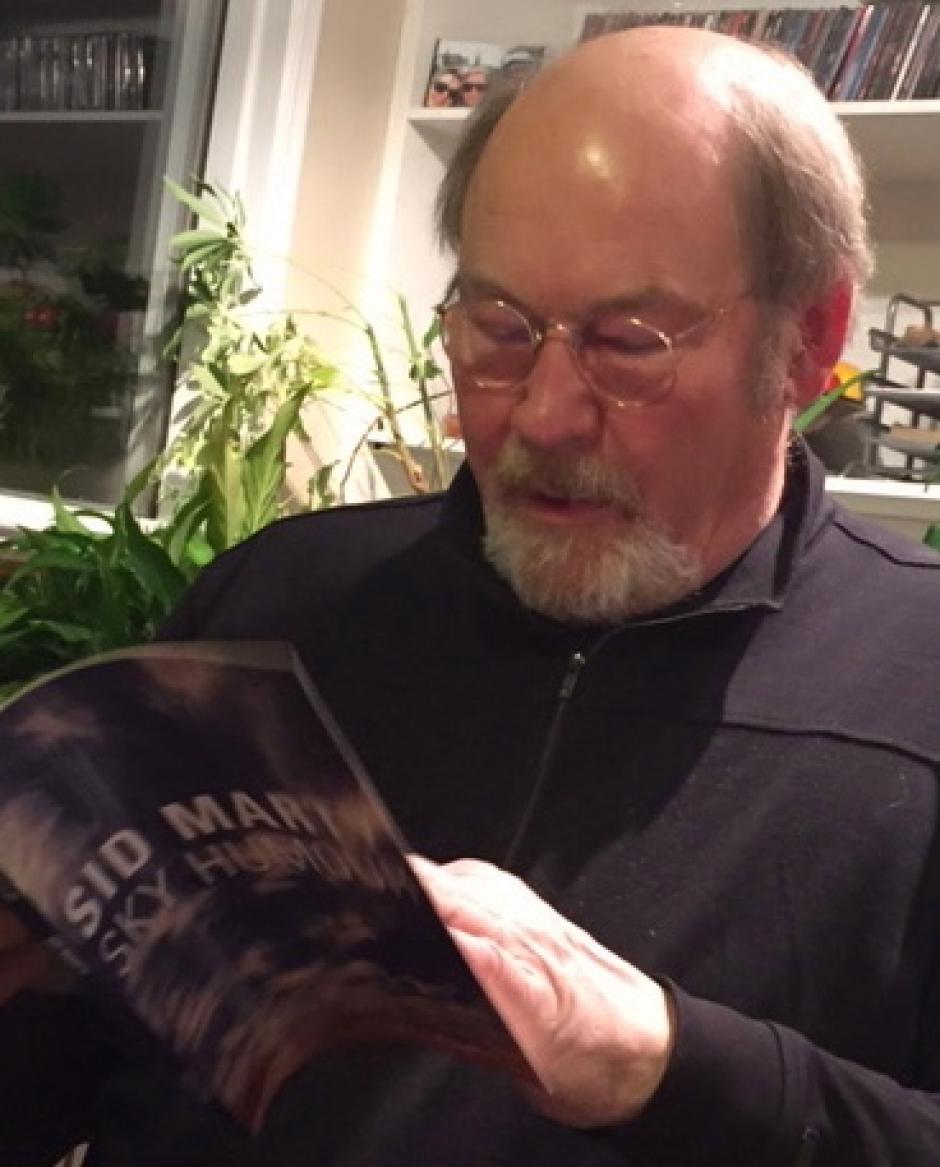 It is said that landscape is a character in every great piece of Canadian literature. In Sid Marty's work, landscape is the character. For over fifty years Sid brought and splayed the landscape of western Canada, the prairie, the mountains, the streams, and the rivers to the page. His work spans the genres of literature and performance—poetry, non-fiction, fiction and music.
With the release of Sid's latest book, Oldman's River: new and collected poems (NeWest, 2023), we have the opportunity to see the vast scope of his work in poetry. Starting over fifty years ago, the volume clearly delineates the arc of a life lived creatively and in harmony with the land.
Through the years, Sid has collected an impressive shelf of literary awards. As a three-time nominee for the Governor General's Award, numerous Banff Mountain Book Awards, and the recipient of Alberta's Grant MacEwan Literary Arts Award for lifetime achievement, Sid is universally recognized for his work. His books have consistently been Canadian bestsellers and ended up on the nightstands of readers across the nation.
]
Sid Marty will be reading from Oldman's River at Bramasole in Fernie at 7:30 PM on Thursday, May 25, 2023. The event will be a bit of an interview, a bit of poetry and a bit of music, combining all the words of Sid in one broad evening.
Keith Liggett has a writing career with one foot in the literary and the other seeking a different angle within traditional journalism. Read more from Keith here.