Fernie Search and Rescue responded to an avalanche involving a group of backcountry skiers today. The five skiers were skiing a chute on Mount Fernie when a remote triggered avalanche buried two skiers. One of the buried skiers were able to self-rescue and the other was not. That skier was located 15 minutes later at the foot of the avalanche.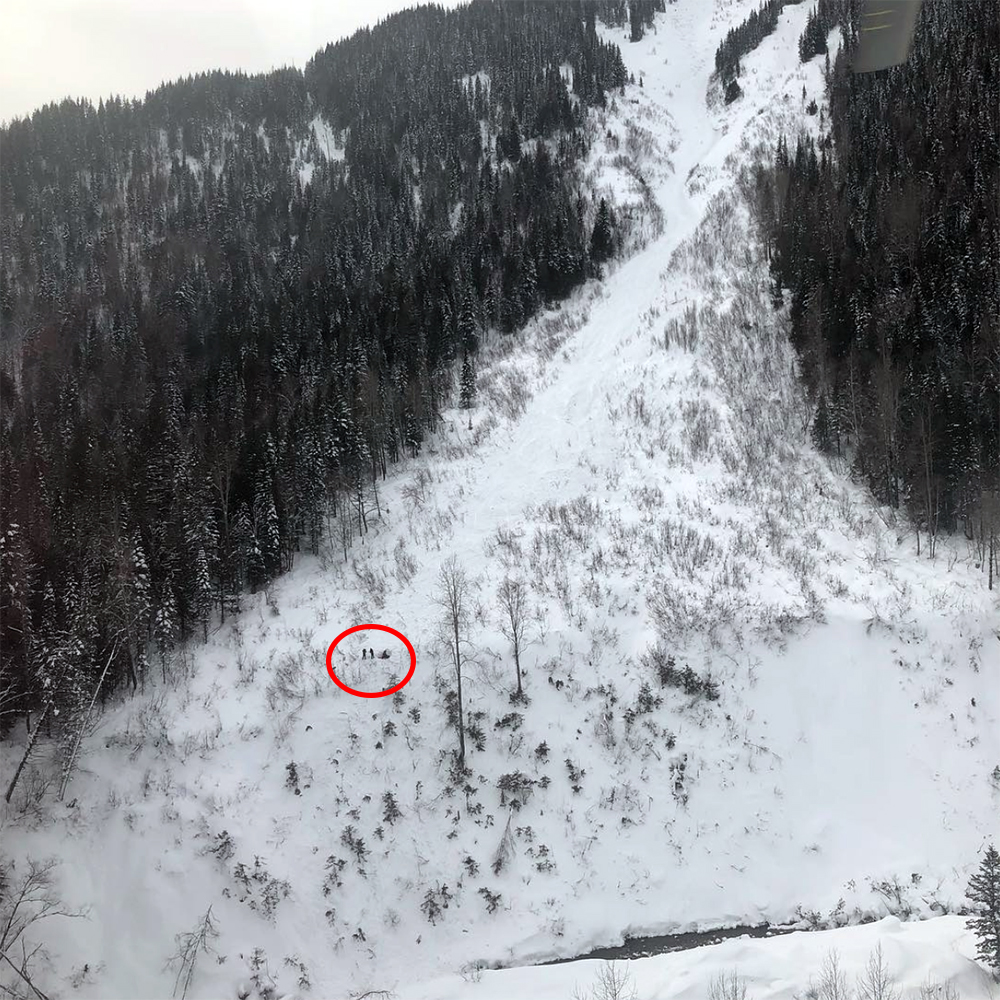 See the Avalanche Canada Accident investigation 2 days after this incident occurred on Feb 17th.
Fernie SAR used a local helicopter to fly the avalanche victim to ambulance who transported him to the Fernie Hospital where he was treated for serious injuries.
The Mount Fernie chutes have a history of skier avalanches. Cross winds from the west consistently cross load the upper chutes with slabs that are prone to slide. The avalanche hazard for today was reduced to 'considerable' from a 'high' rating for most of this week.
Todays Avalanche report for Fernie read, "Recent observations of persistent slab avalanches indicate buried weak layers are touchy, particularly in openings like cutblocks and gullies. Also use caution at higher elevations, where the wind has likely turned recent soft snow into slabs."
Fernie Search and Rescue volunteers provide a extremely valuable service to backcountry users. Please respect their valuable time and be safe in the backcountry.
Follow the avalanche conditions for the Lizard Range and South Rockies.
Photo: Facebook