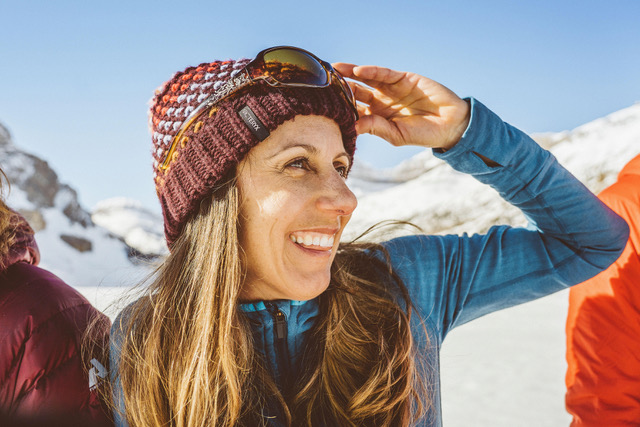 Starting the New Year off with a bang, Jayme Moye, Banff Mountain Centre's 2019 winner for Best Mountaineering Article will lead next Fernie Writers Mini-Conference January 31, Feb 1 & 2, 2020. Her winning piece, Thirteen Feet Under appeared in the June 2019 issue of Alpinist.
http://www.alpinist.com/doc/web19s/wfeature-a66-13-feet-under
Jayme's freelance writing appears in a variety of magazines including Men's Journal, Travel + Leisure, National Geographic, and, of course the standard for outdoor writing, Outside. She is co-author, with professional climber Hans Florine, of "On the Nose: A Lifelong Obsession with Yosemite's Most Iconic Climb." Her ability to viscerally tell a story has been recognized by numerous awards prior to the most recent Banff honor.
The Mini-Conference starts Friday evening at 7 p.m.. The mornings of Saturday and Sunday are left open (for skiing) with the workshop sessions starting in the afternoon at 2:00 p.m. and running into the evening with a break for dinner.
There will be a breakfast with Jayme Sunday morning from 8:30 to 9:30 a.m. at the Cirque Restaurant in Lizard Creek Lodge. Jayme will read and answer questions about her work. The breakfast is open to the public. Call 250-423-2056 for reservations.
Keith Liggett, long-time Fernie resident and writer, will lead a second workshop session focusing on poetry and fiction with a cross-genre look at each.
The Fernie Writers Conference and the Tamarack Workshop Society (a BC non-profit society) offer graduate-style writers workshops open to writers of all abilities. The workshops focus on developing craft and bringing the writer to a new awareness in their work.
Tuition for the Mini-Conference is $250. Federation of BC Writers members receive a 10% discount on tuition.
For more information email t.keith.liggett@gmail.com