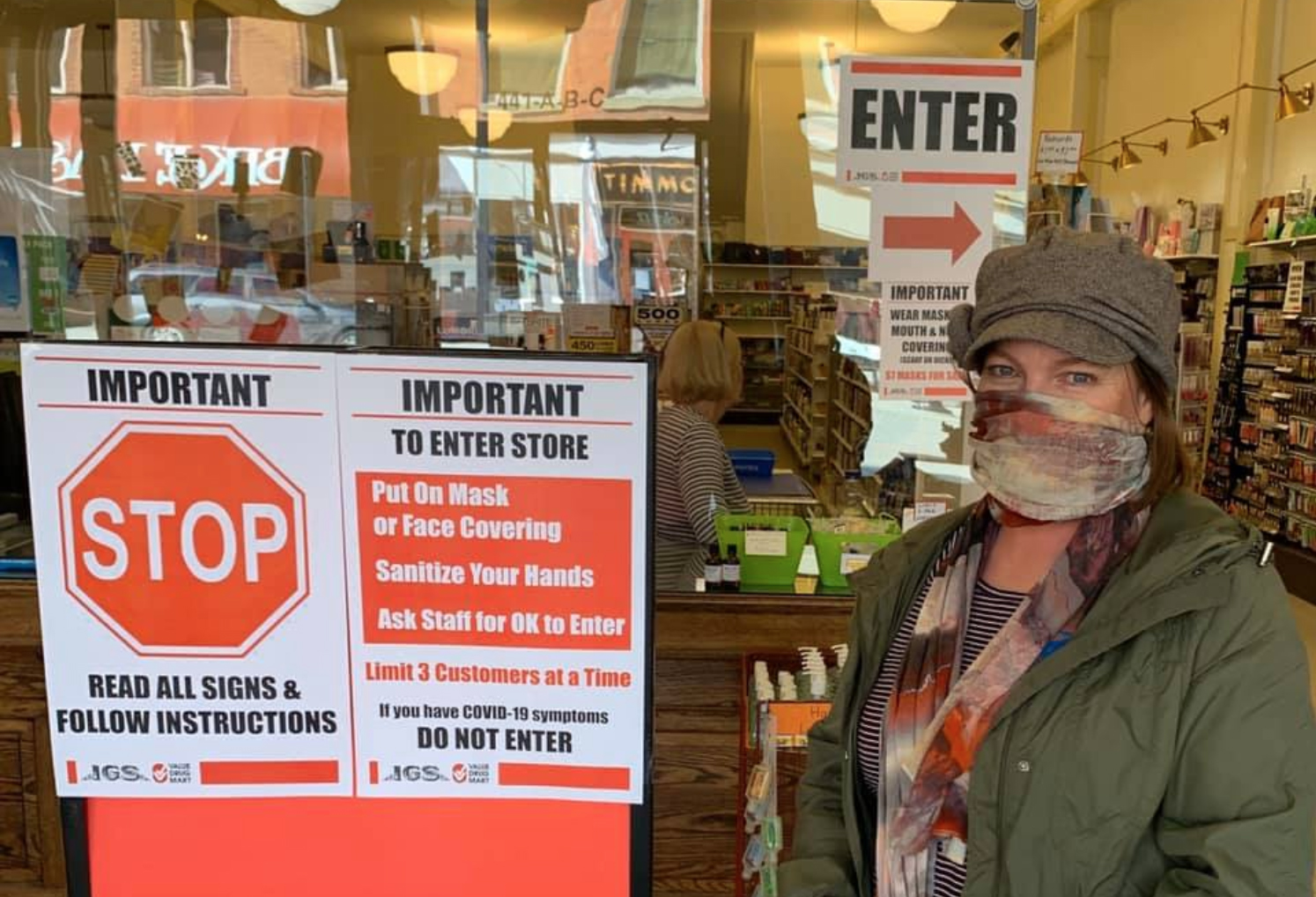 In anticipation of the province planning to ease Covid-19 restrictions, IGS Value Drugmart have instituted several operations changes to the store including plexiglass partitions at the front counter as well as spacing barricades in the pharmacy area. Dr. Bonnie Henry said Premier John Horgan will release details of the plan today, which will be aimed at relaxing restrictions to safely increase social and economic contacts
Starting this week IGS Value Drugmart is allowing customers into the store and ask that customers follow the three simple steps:
1. Put On Mask or Face Covering
2. Sanitize Your Hands
3. Ask Staff at the Front Counter for the OK to Enter
Please keep in mind that any face covering, a scarf, balaclava, dickie or face mask will work as long as it can cover your mouth and nose. They also have washable cloth face masks available for sale at the front counter for $7. There is a hand sanitization station set up at the entrance.
While shopping in the store we ask that customers refrain from touching items until ready to purchase and to respect the 12 foot spacing at the Pharmacist counter.
The store pharmacist in Elkford having to self-isolate for 14 days is what they are hoping to avoid.
Their goal is to keep everyone healthy by implementing proper safety protocols. They are doing this because of limited staffing resources. If one of their staff members becomes ill from Covid-19 the entire store including the pharmacy will have to close. This will be until a 14-day quarantine is completed or we are able to test all staff for Covid-19 and it has been deemed safe to re-open. The well-being of staff & customers is their priority.