Heiko's new Fernie Mtn trail is looking really good. It is now up and over Fernie Mtn and down into the alpine on the other side of the mountain. Here is a shot of Heiko pointing to the connection with his Mountain Lakes Trail.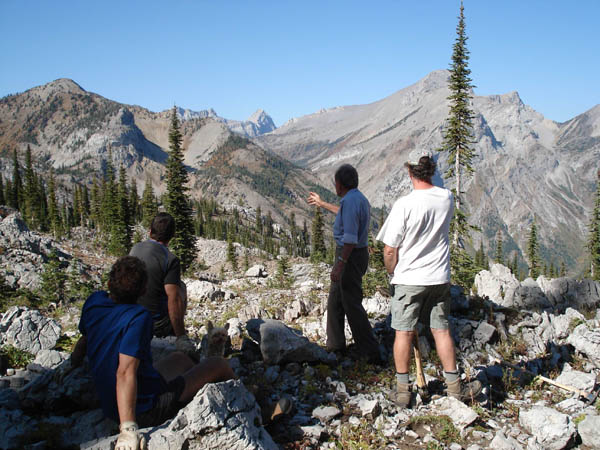 Fernie Trails and Ski Touring Cub (seen below) helped Heiko grub hoe another 200 meters down through the forest and into the alpine meadows this past Sunday. His trail is now 3.5 kilometers from the Fernie Mtn powerline road and it is about another 4 kilometers of open alpine hiking to tie into his Mountain Lakes Trail in Fairy Creek Meadows.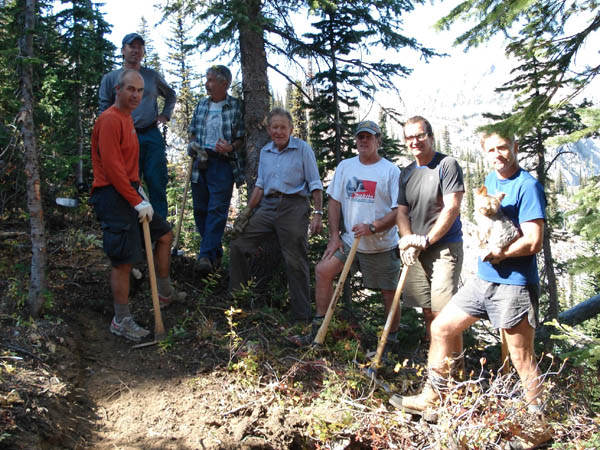 To access the trail head go through Alpine Trails condo village and hike up the powerline road for about one kilometer. Go right onto a 4×4 track at the top of the first steep climb. The trailhead is 200 meters from the powerline. The single-track climbs 800 meters on 3 kilometers of his excellent new trail. This is definitely the best way to climb Fernie Mtn Ridge. One could even do an easy ridge walk and exit down the Mocassin route.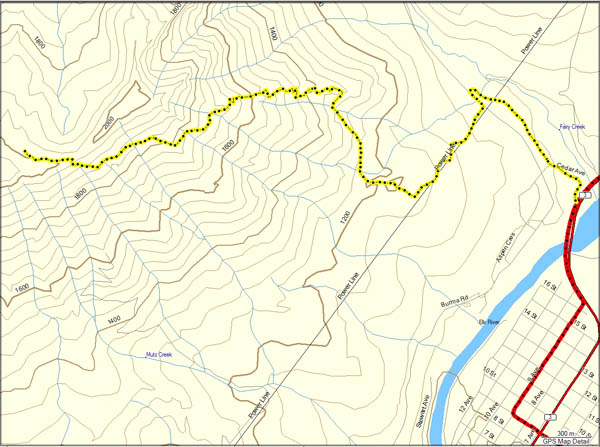 Heiko's trail building efforts have opened up beautiful Apline for hiking and biking enthusiasts. This latest trail provides town access to the Mountain Lakes Trail. Once again, well done Heiko!
Photos, map and copy from Pat Gilmar, Fernie Trails & Ski Touring Club