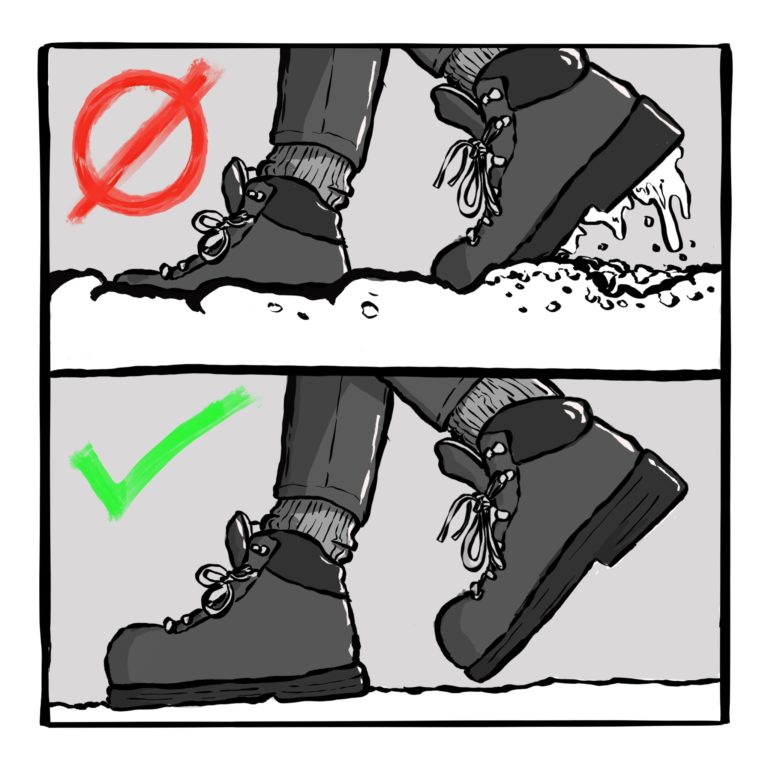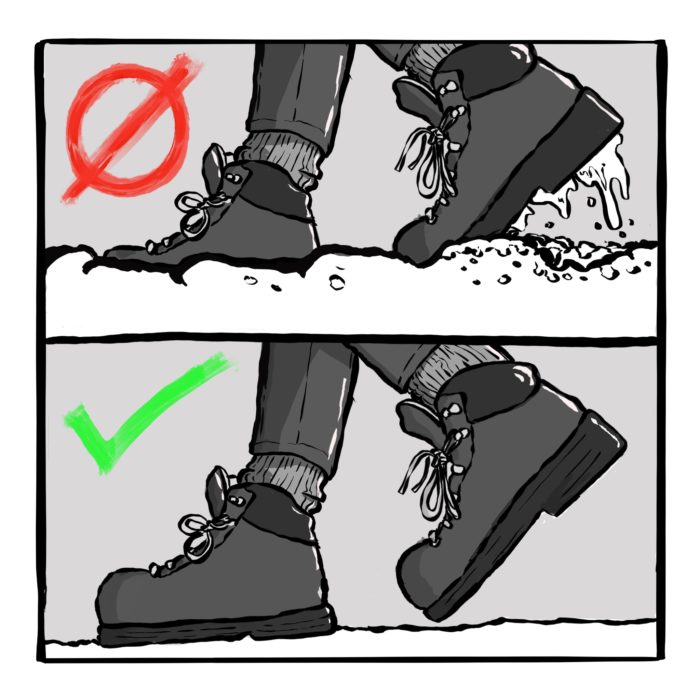 Fernie's winter trail groomers have expressed their frustration with trail users post-holing and wrecking their grooming efforts and are asking for cooperation.
Post-holes are imprints from runners and walkers on smooth groomed trails. When the trails are soft they post-hole easily, using snow shoes is the best solution for soft snow conditions. Anything more than a 4cm hole negatively impacts trail use for everyone. Fat-bikers who use skinny tires or too much air pressure, can also ruin the grooming. It's all about pounds per square inch!
Years ago this wasn't an issue because the trails weren't groomed. Along came fat biking and the fat-bike grooming began – runners, hikers and dog walkers discovered the grooming and started using the trails. The trails are multi-use trails and everyone has the right to use them however, trail users are at risk of loosing our groomers and this we need to avoid.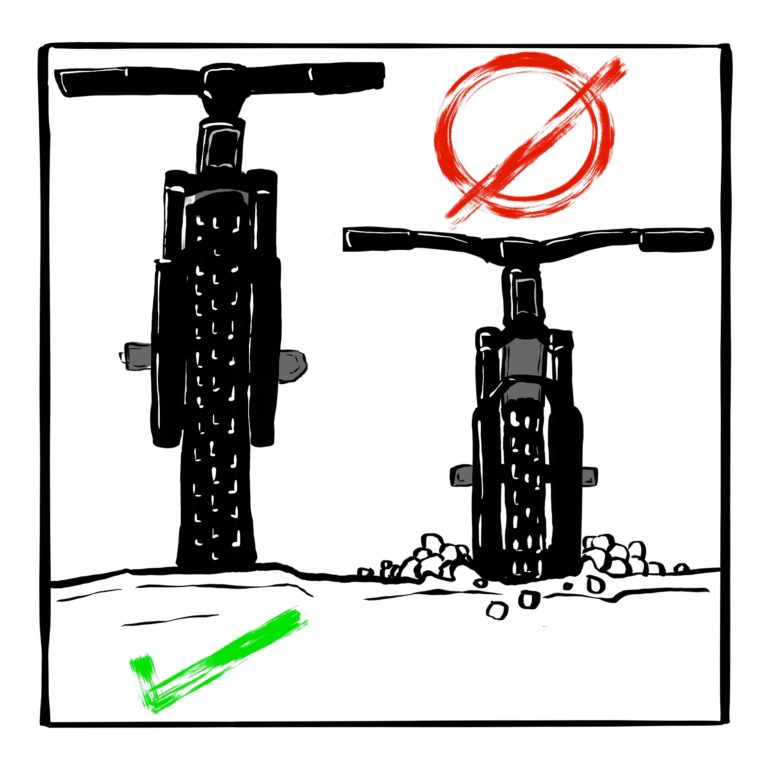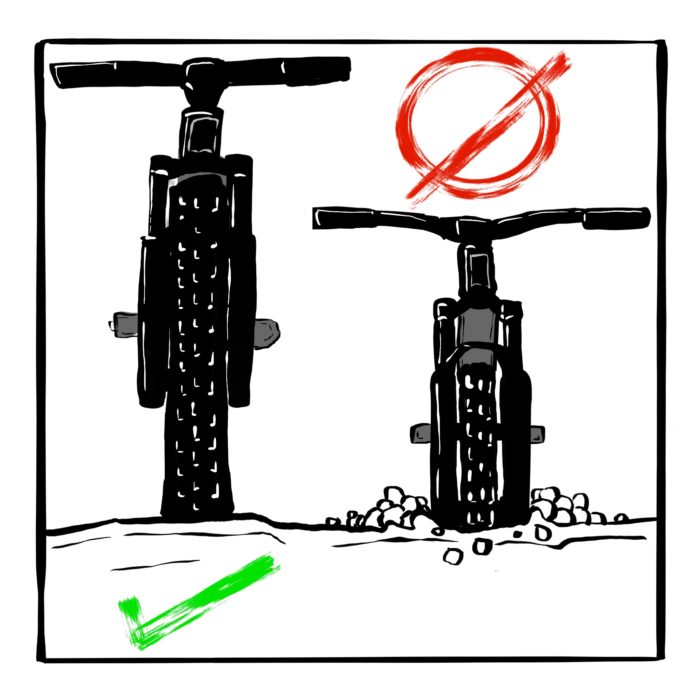 Here is what the groomers posted on Fernie Fatbike this week:
Pat Gilmar, Montane groomer commented, "Groomed Montane trails for 20 hours the past four days since the storm ended. Today I cycled up Easy Beaver to the hut and headed back on upper Montane Blue. Easy Beaver was hard packed and rode just fine. Upper Montane Blue had just been groomed again last night and was destroyed this morning by a pack of runners. This BS has to stop, USE-DONT-ABUSE!! These people have to learn to run on hardpack, not soft trails and wreck it for other users and discourage groomers from volunteering any more time. My 4.8 tires were not sinking at all but the potholes left by the runners felt like driving down main street after spring breakup. Fresh snow grooming is easily wrecked by runners and walkers and dogs, please stay on the hardpack and run somewhere else when the trails are soft. Winter sled grooming is fairly new to the trail system but is not sustainable if the abuse continues."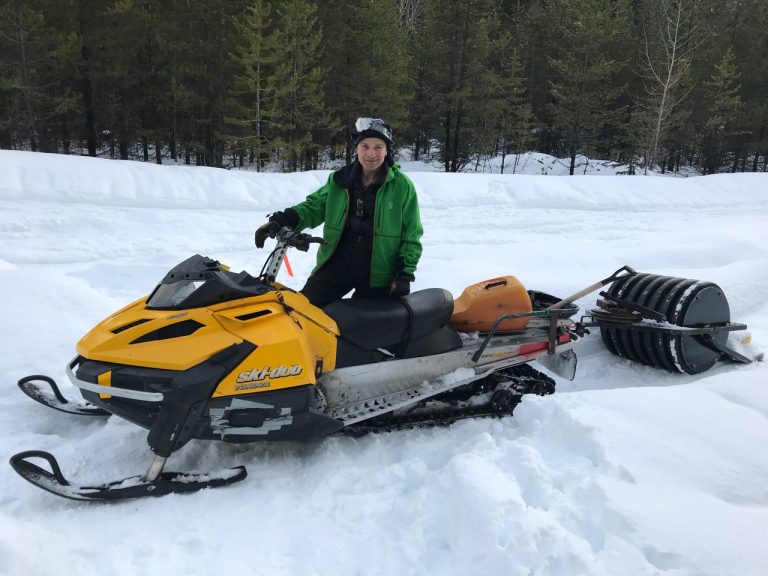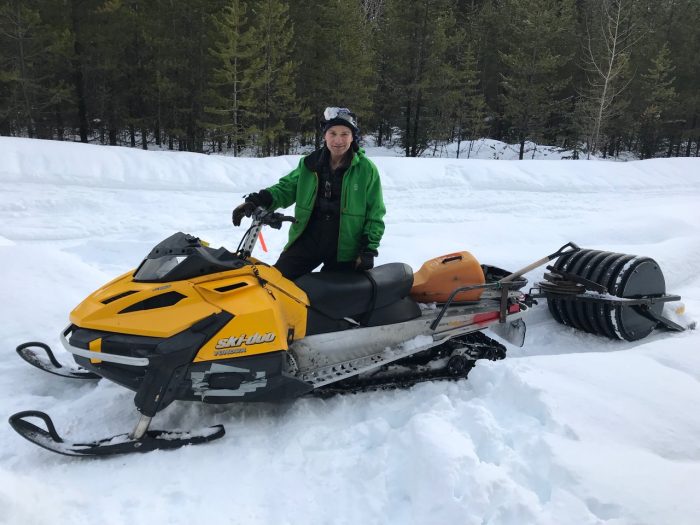 Rainer Koran, Ridgemont groomer, commented, "I agree with Pat we spend hours grooming only to find that runners and walkers like the soft fresh trails and tend to seek them out. I groom the trails because i fat bike, riding on trails that runners have damaged beyond any enjoyable riding is disheartening and is starting to feel like its not worth the effort. The problem is once the runners have damaged or post holed the trails even they do not like running on them any more so less than a hand full of people actually enjoy the trail. This year has been challenging with all the fresh snow and we have not had the warm weather to really compact the trails. So wear your snowshoe or get some backcountry cross country skis and everyone can enjoy the trails."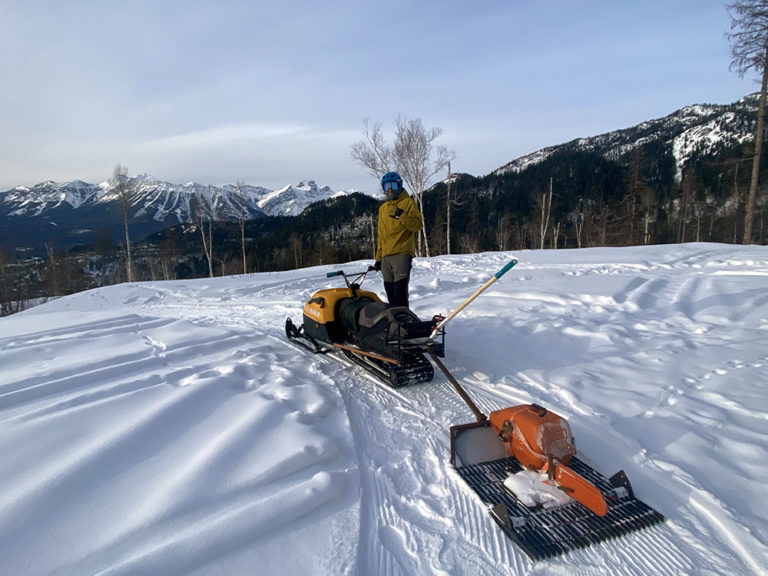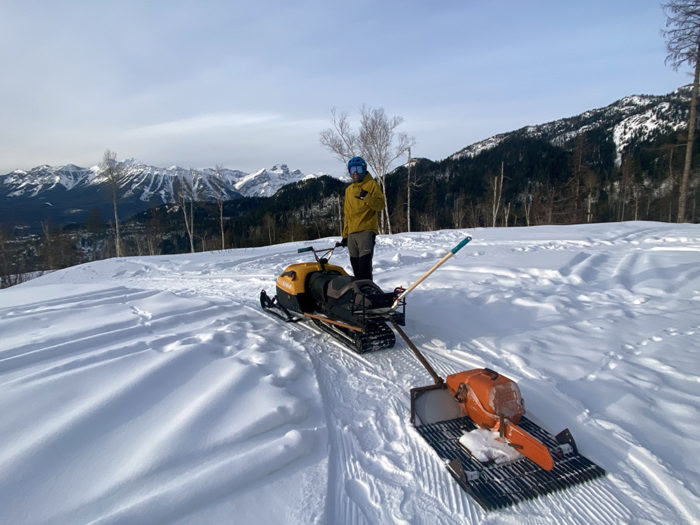 Derek Bird, Mount Fernie groomer, commented, "Conditions are not always the same from start to finish of most trails, loops. Which means they could be firm leaving the parking lot then progressively softer the further up or out you get. Some people are to stubborn to turn around. It's definitely a learning curve for everyone. Not just runners but fat bikers as well. Another thing I noticed is since covid, there are a lot of new people living in town that might not know otherwise. Definitely a lot more factors than a few people being rude or ignorant. That being said, as a groomer it is very hard to cope with a fresh trail being ruined. I've wanted to quit many times over the last few years and just go boarding. Since the warmer weather and rain showed up yesterday I'm praying for a freeze now."
Please appreciate and support our groomers by avoiding post-holing soft trails by either waiting for the grooming to set up or using snowshoes. Snowshoeing is a form of grooming, and you are invited to snowshoe groom Fernie's trails: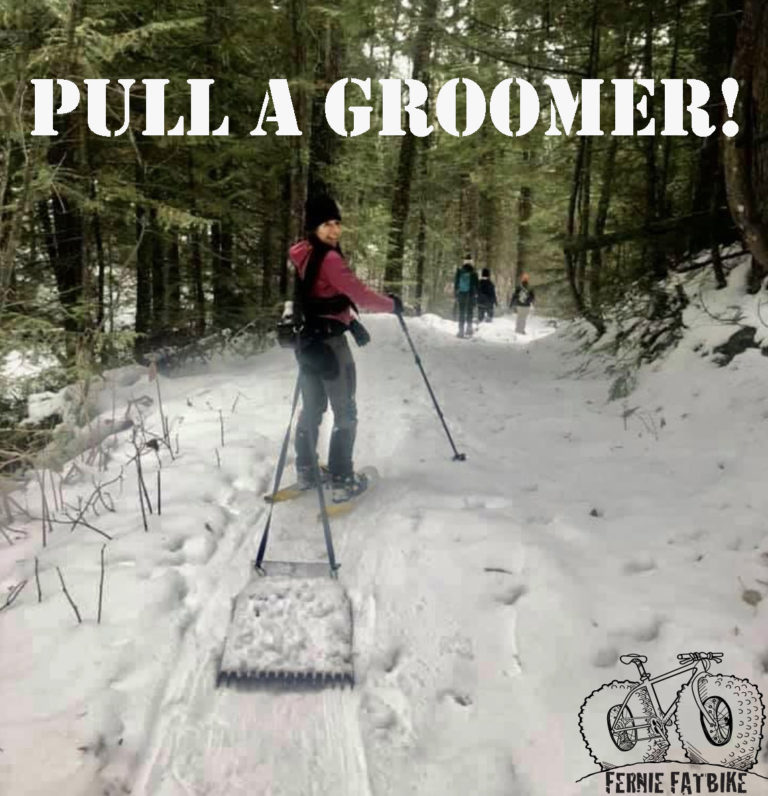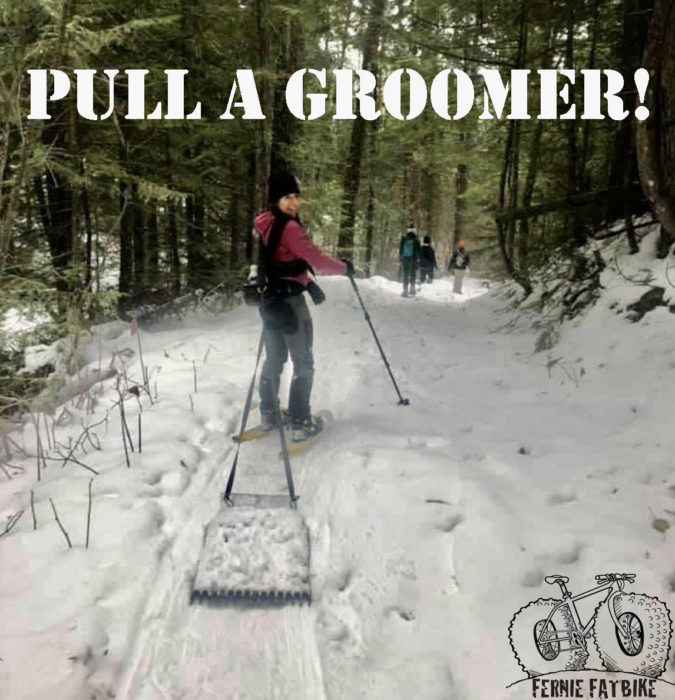 Where: Focus on a key trails that aren't machine groomed and keep them packed for all users.
Trails: Stove to Dem Bones or Hedonism, Fat Bastard or Sidewinder are great options.
When: It's best to groom immediately after the storm and/or before the temperature drops-moist snow packs best!
Tools: Two groomers and snowshoes are available for at Gearhub Sports and The Guides Hut for your sign out.
Organize: Get a group together, more is better!
Happy grooming!
For more information on fat biking and trails visit the Fernie Fat Bike page.