Fernie has a new Avalanche Transceiver Training Area at Fernie Alpine Resort. The training area is located at the top of Timber chair, simply follow the signs after unloading. It's free and awesome.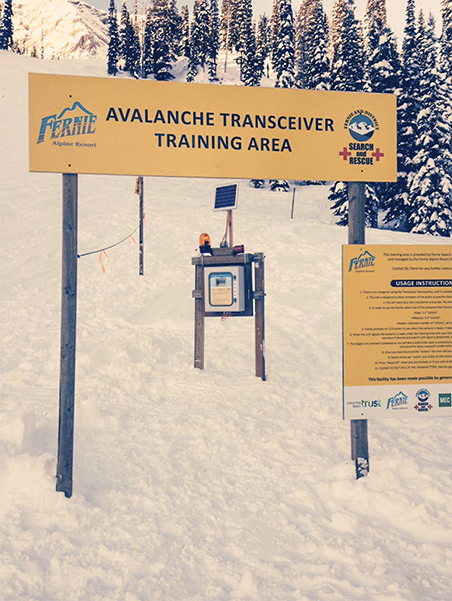 It doesn`t matter if you have the best equipment if you don`t know how to use it. In the training area you can become better and more efficient at locating a beacon – in an avalanche situation every second counts!
I addition to practicing with your avalanche equipment it is just as important that you pay attention to the avalanche forecast and that you make wise decisions.