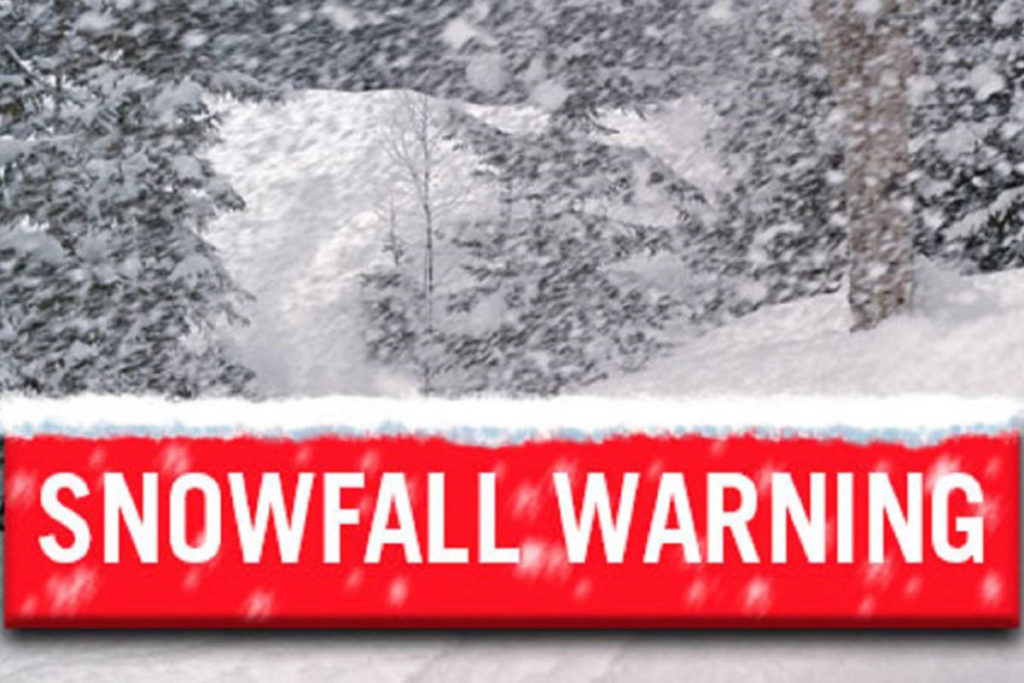 Environment Canada has issued its second Snowfall Warning for Fernie in the past three days. Hazardous winter conditions are expected on Sunday as Fernie is digging out from Friday's storm.
Snowfall with total amounts of 15 to 20 cm is expected.
A strong frontal system moving in from the Pacific will bring snow to parts of interior British Columbia tonight.
Snow will begin near midnight in the Elk Valley region with snow becoming at times heavy Sunday morning over southern sections.
Southern communities such as Fernie and Morrissey is expected to see total accumulations of 15 to 20 cm before tapering off Sunday evening.
Surfaces such as highways, roads, walkways and parking lots may become difficult to navigate due to accumulating snow.
Fernie is open for Nordic skiing and they will certainly be enjoying this snow!
See Fernie's most comprehensive weather page here or for all the weather updates follow facebook.com/FernieForum or sign up for the Newsletter here.