Screaming quads and cold beers with friends while soaking in the hot tub after a 10,000 vertical foot day of knee-deep pow. That's what it's all about at Fernie Wilderness Adventures (aka "FWA"). We wanted to take a moment to describe the FWA experience and do our best to convince you to go there.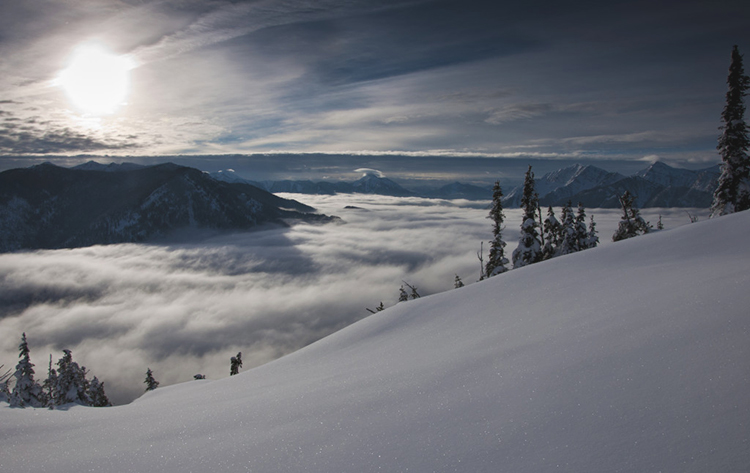 Snowcat skiing at FWA is a laid-back, kick ass experience. For a long time now we've enjoyed an awesome partnership with them as a testing ground for our skis and for some sweet filming trips for our athletes. Most of the FWA guides are on Revision Subtractions, and FWA has a full fleet of Revision rentals to choose from when guests need powder skis. We've gotten to know the guys and the operation pretty well over the years, and they are seriously some of the most chill, well meaning folks in the ski industry.
Our most recent trip wasn't about filming, testing, or marketing though. It was just for fun and bromance. Coming from the US, four of us flew into Kalispell, Montana for an easy two hour drive north to Fernie. Along the way you can stop at Whitefish Mountain to get the legs warmed up, or ride at Fernie Alpine Resort when you get to town.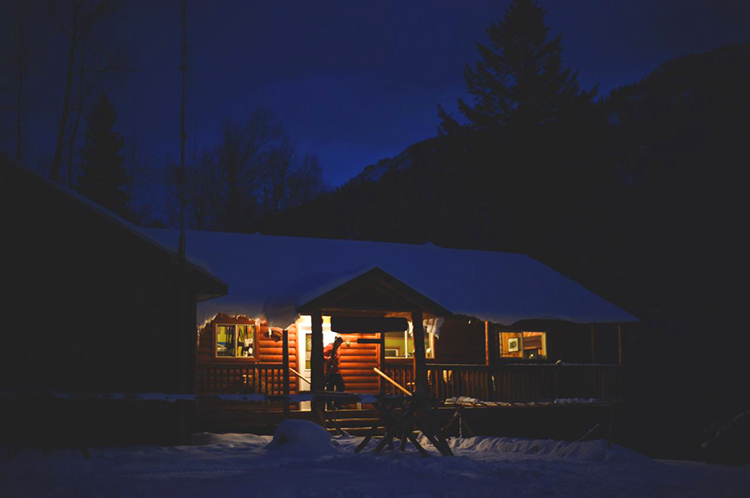 Stay at the lodge!
You can day ski at FWA, or you can stay in the lodge, which is the way to go. It's a relaxing, rustic luxury, badass little hunting camp experience tucked into the mountains. The hot tub mentioned above? It's heated by a welded aluminum wood fire box which sits right inside of the water, and is cooled by with a stream of ice cold hose water when you need it. It's an awesome example of backcountry ingenuity.
And if you're staying at the lodge, once you're there, you're there. You can bring in your own beers (and for God's sake, stock up at duty free if you can!), but all of the cooking is taken care of for you when you stay at FWA. No need to run out to the grocery store, or to a restaurant, but Fernie is just a short drive away if a night on the town is in the cards.
Go ahead, fall asleep early like this wanker.
Arguably the best part to staying at the guest lodge is that after the day is over, and the day's slideshow has been run (FWA provides professional photography to shoot pics throughout the day), the day crowd takes off and sweet silence descends on the cabin. At this point, you have the place to yourself and a small group of friends, and it feels like your own cabin. Pop a beer, sink into the comfy leather couches, enjoy a home cooked dinner, or watch the stars on the deck out back. Crash in a super comfortable bed and sleep good after a long day of catskiing. It's awesome.
There are eight guest rooms in the back of the lodge, with single or double occupancy. We were lucky enough to score our own rooms, which was awesome, but if they are booked up a double occupancy room is more than enough for a pair of friends.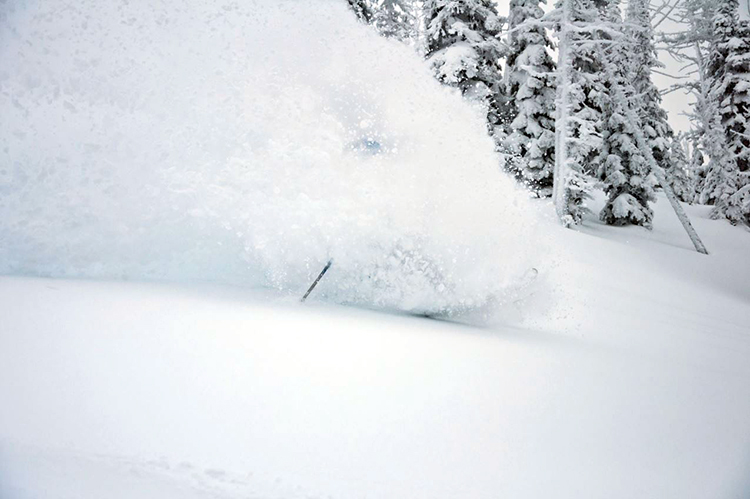 The skiing!
Each ski day at FWA begins with the guides and day skiers arriving at around 7:30 or so in the morning. After the safety briefs are given and waivers are signed, the snow cat takes off at around 8:30 for the 45-minute or so trip up the mountain. The first run is generally pretty mellow to help you warm up and to let the guides check out the group's ability.
Then, you just go from there depending on the group's ability that day, riding lines from alpine meadows, flowy and open ridgelines, to steep and glades. You'll drop into aptly named runs such as Heaven, Stellar, Paradise, and Sweetness. FWA operates up to three snowcats, with groups of around 10-12 riders each. You can tag along with a group of new faces, or even rent out your own snow cat for you and your buddies. Expect to rack up from 8-10 runs through the deep, legendary powder that Fernie is known for.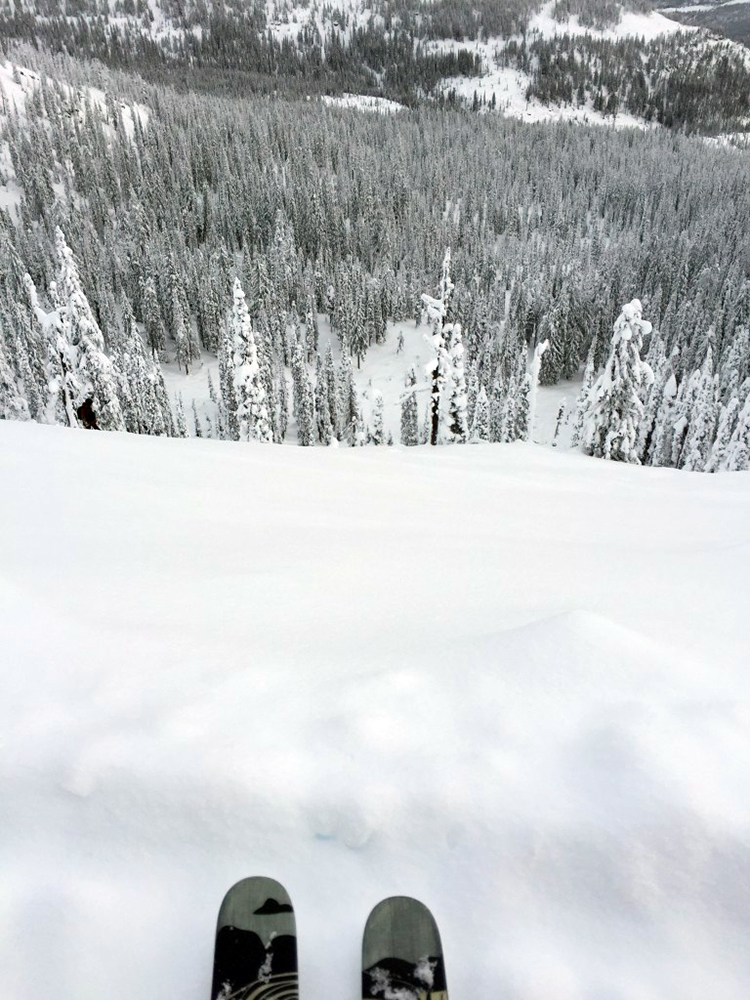 On our second day of skiing, we began skiing with photographer Pat Belisle. After climbing into the snow cat at the bottom of one of the first runs of the day, we were laughing about how nice the snow was. Light, and fast. We were flying through the meadows on the runouts and grinning our asses off. I asked Pat if we were blessed by Ullr with perfect snow, or if this was pretty regular. He just smiled and said "We get this type of snow all the time."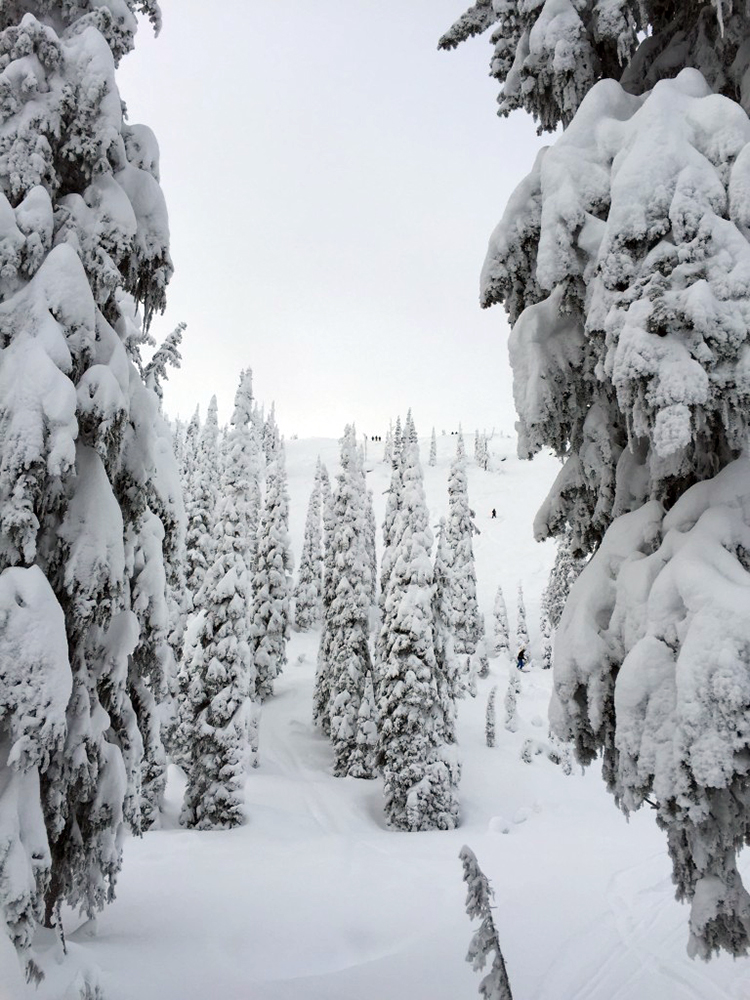 Thanks to some terrain changes coming down the pipe for the 2016/2017 season, there has never been a better time to go snow cat skiing at FWA. Working with the forest management company which leases the tenure area to FWA, they will build a series of new snow cat routes and glade out a bunch of additional new terrain this summer. What that means is that the snow cats will be able to more efficiently move around the 5,000+ acres of amped up Subtraction playground. FWA has been daydreaming about improved snowcat routes for years, and now is the time to make it happen.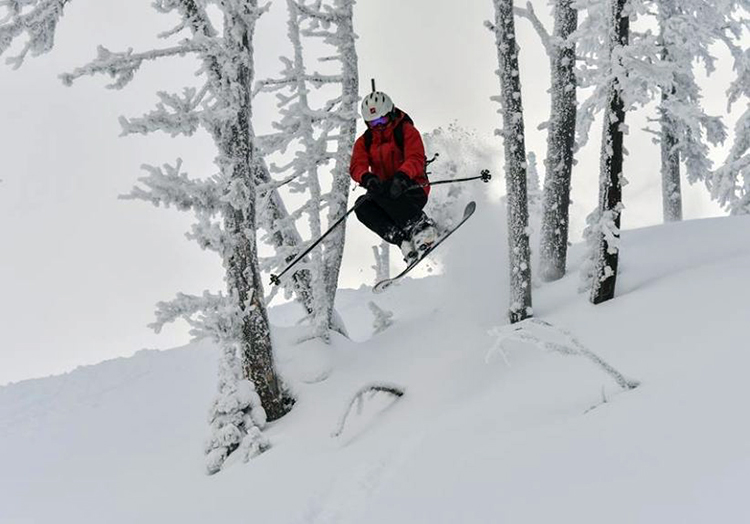 Photos by Jamie Warner and Pat Belisle
Story from Revision skis