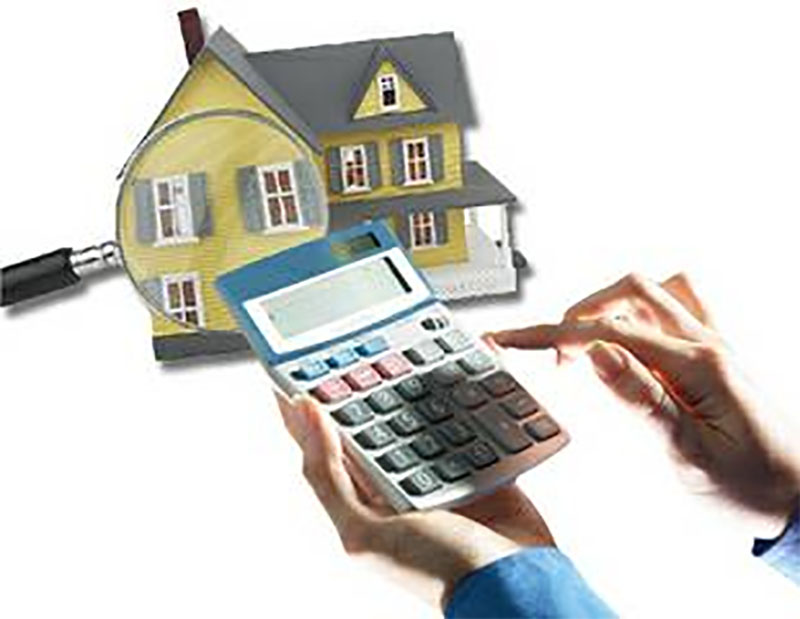 In coming days 150,000 property owners throughout the Kootenay Columbia region will receive their 2023 assessment notices, which reflect market value as of July 1, 2022.
In 2022 Fernie tops the list for the Highest Property Assessment for a Single Family Home in the Kootenay Columbia region at $838,000. Revelstoke is $801,000 followed by Nelson at $675,000. In 2021 Revelstoke was $718,000 for a Single Family Home, ahead of Fernie at $708,000.
In the Elk Valley Sparwood's assessments have increased the most at 28% compared to Fernie's 19% however, Sparwood's Single Family Home average cost is only $415,000.
The Kootenay Columbia region pales compared to Single Family Home on the Coast:
Vancouver, $2.125 million, up 7%
Whistler, $2.902 million, up 11%
Surrey, $1.609 million, up 13%
Victoria, $1.157 million, up 8%
Tofino, $1.616 million, up 20%
"Most homeowners throughout the Kootenay Columbia region can expect an increase in assessed value between 5% and 20% with a handful of communities higher than that range," says Kootenay Columbia Deputy Assessor Sharlynn Hill. "Property owners need to consider that 2023 assessments are based on the market value as of July 1, 2022, meaning what your home could have sold for last summer and not necessarily what it would sell for in today's shifting market."
As B.C.'s trusted provider of property assessment information, BC Assessment collects, monitors and analyzes property data throughout the year.
Overall, Kootenay Columbia's total assessments increased from $60.6 billion in 2022 to over $69.7 billion this year. Almost $883 million of the region's updated assessments is from new construction, subdivisions and the rezoning of properties.
BC Assessment's Kootenay Columbia region covers the southeast portion of the province from the Alberta border west to the Okanagan and from the US border north to Golden and Revelstoke.
The summaries below provide estimates of typical 2022 versus 2023 assessed value changes of residential properties for each community throughout the region.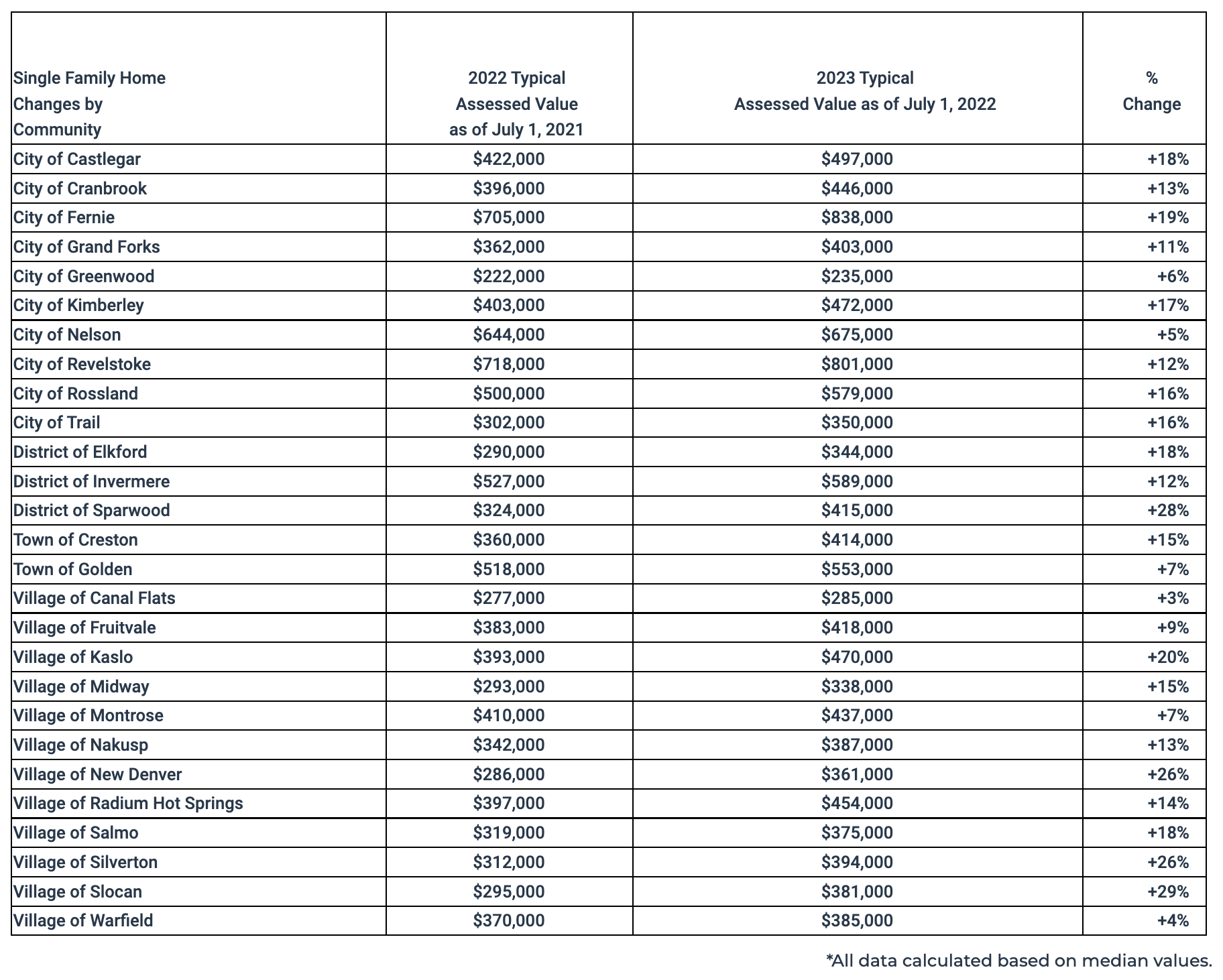 To dispute your assessment, property owners can contact BC Assessment toll-free at 1-866-valueBC (1-866-825-8322) or online at bcassessment.ca